Jason Momoa to Produce Feature Biopic on Duke Kahanamoku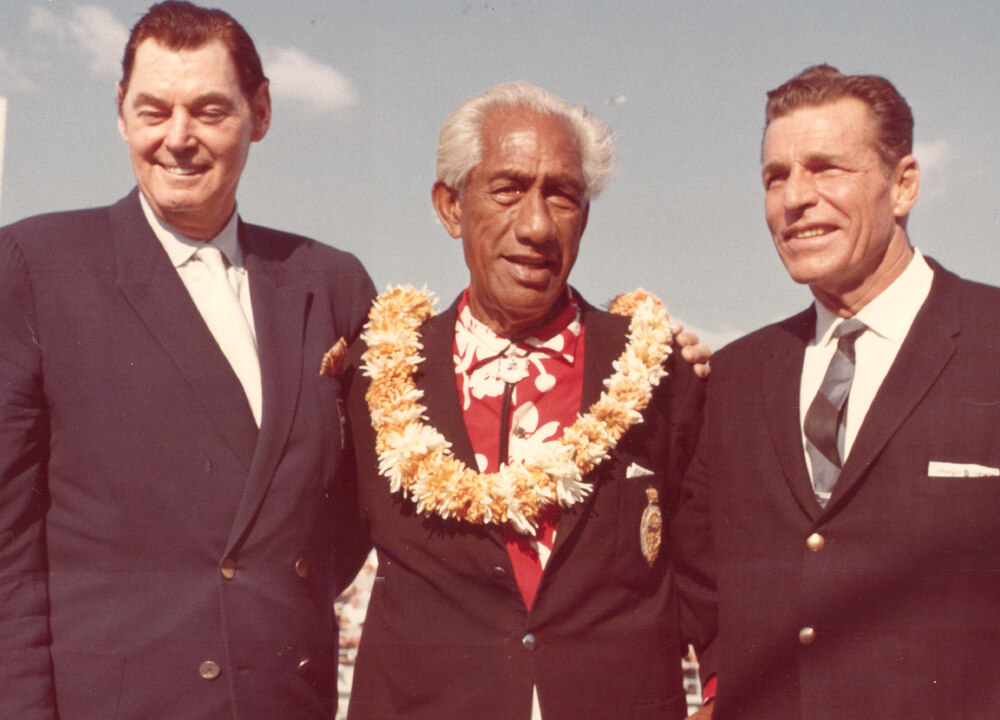 ---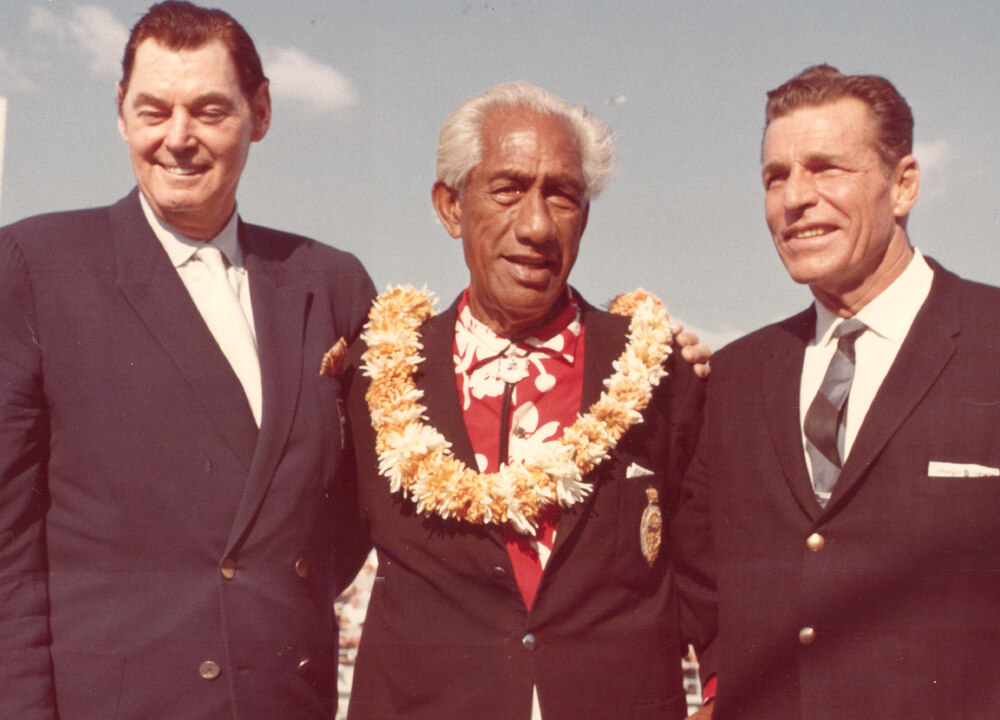 19 August 2022
Jason Momoa to Produce Feature Biopic on Duke Kahanamoku
Hollywood star Jason Momoa has already delved deeply into the story of fellow Hawaiian Duke Kahanamoku for a documentary. Now, he's ready to take it to the big screen.
The star of "Aquaman" and producer Peter Safran are teaming up on a feature film about the life of the International Swimming Hall of Famer and surfing pioneer.
IMDB announced the news Thursday. Safran produced both "Aquaman" and the forthcoming sequel, "Aquaman and the Lost Kingdom," due out in 2023.
Momoa has grown comfortable with the subject matter: He narrated an American Master's documentary on PBS earlier this year about Kahanamoku. That pice, "Waterman — Duke: Ambassador of Aloha," premiered it May. It told the story of Kahanamoku's role as an innovator in the modern sport of surfing and his success as a swimmer, winning five Olympic medals across three editions of the Games, in 1912, 1920 and 1924. He also served as an alternate for the men's water polo team at the 1932 Games.
Momoa turned 43 years old this month. He's a year older than his fellow native of Honolulu, born in 1890, was at his final Olympics in Los Angeles in 1932.
Also attached to the feature project are producers Susan Miller Carlson and Eric Carlson of the Carlson Company. Chris Kekaniokalani (K.T.) Bright, who wrote the 2018 film "Conviction" is tabbed to work on the script.