James Heatly, Grandson of Sir Peter Heatly, 2016 ISHOF Honoree and Olympic Diver, makes the Great Britain 2020(1) Olympic Team, 69 years after his grandfather !!!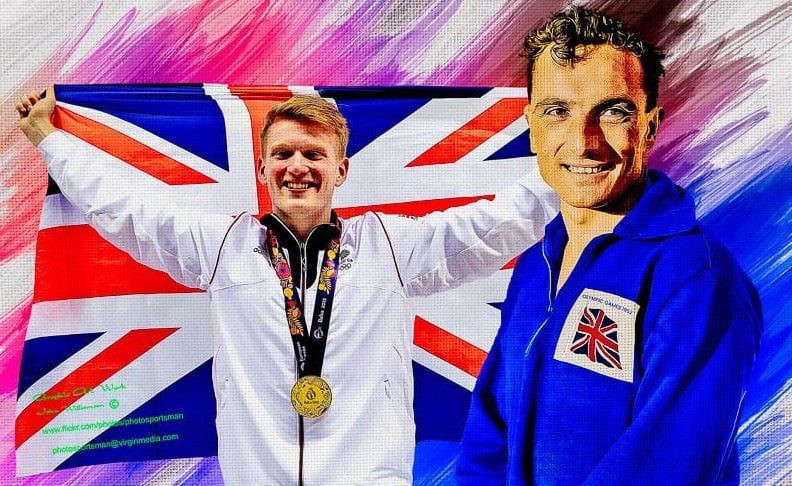 ---
JAMES HEATLY MAKES 2020(1) OLYMPIC TEAM 69 YEARS AFTER HIS GRANDFATHER, PETER HEATLY MADE THE TEAM IN THE SAME SPORT, DIVING……..IN THE 1948 and 1952 OLYMPIC GAMES. CONGRATULATIONS JAMES AND GOOD LUCK!!!
Interesting story coming from our friend, Peter Heatly in Edinburgh, Scotland. Peter's Dad, Sr. Peter Heatly is an Honoree at ISHOF, a 2016 Honor Contributor.
Sir Peter's grandson, (and Peter's Nephew) has just been selected to represent Great Britain in the 2020(1) Olympic Games as a Diver.
See post below from Peter:
"He's made it! Congratulations to my nephew James Heatly who has been selected to compete for Great Britain at the Olympic Games in Tokyo. Congratulations also to his Mum and Dad and brothers Ross and Craig (a family effort), Coach Jen Leeming, and many others that have contributed to James' success (you know you are). We are all very proud of James and the hard work he has put in over many years has been rewarded. There will be someone special looking down on James with pride and he will be delighted that his Grandson is going to emulate what he did in 1948 and 1952. Yes, James will become an Olympian 69 years after his Grandpa."
James with Grandfather, Sir Peter Heatly at 2014 Commonwealth Games
Read the article from Scottish Swimming here:
https://www.scottishswimming.com/newsroom/news/2021/06/teamgb-diving.aspx?fbclid=IwAR3a9Qq9OScUiV97SH1nwTkw0VZmh6o2WVm0Kc52BeK-ApiMlkCCrWdiYAM

To read more about Sir Peter Heatly, Click here:
https://ishof.org/sir-peter-heatly.html