IWD: Marathon Swimming: Where Women Have Outperformed the Men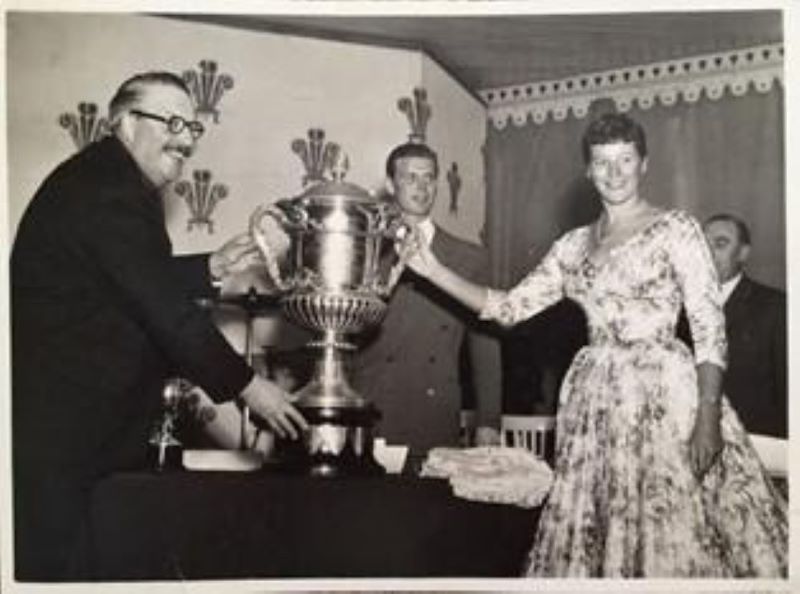 ---
Marathon Swimming: Where Women Have Outperformed the Men
Today, March 8, we celebrate International Women's Day. As a tribute to the women who have contributed to, grown and defined excellence in the sport, Swimming World will run several features throughout the day which celebrate some of the great women and achievements in swimming history.
Unlike competitive pool swimming, marathon swimming provides opportunities for women to outperform and beat the men in three key aspects of the sport: Solo speed records, endurance records and head-to-head races.
As far as solo speed records are concerned, here are classic courses that featured female record-setters.
English Channel (33 km/20.5 miles): Gertrude Ederle** (1926); Lynne Cox** (1972); Penny Lee Dean** (1978-1995).
Catalina Channel (mainland to the island 32.3 km/20.1 miles): Penny Lee Dean (Held since 1976)
Times in these swims depend on conditions during the swim (tides, temperature, waves, etc.). It is impossible, however, to rationalize that Penny Lee Dean might have had a couple of days of "perfect conditions." Her records had and have staying power!
Here are the endurance records currently held by women for the longer distances.
Sarah Thomas*: Longest lake swim (168.3 km /104.6 miles) in 67 hours and 16 minutes; and the only four-way English Channel swim (132 km /82.5 miles) in 54 hours and 10 minutes.
Chloë McCardel*: Longest current neutral sea swim (124.4 km /77.3 miles) in 41 hours and 21 minutes
There is some medical discussion about the physical advantages which women might enjoy (or not) over men at these distances. However, the archives show that women hold 14 of the longest 23 current neutral endurance records.
Here is a glance at some great head-to-head races, which every competitive pool swimmer can relate to a bit better.
The biggest marathon race in 1958 was the Butlin International Cross English Channel Race of 33 km/20.5 miles. This brought together the world's greatest marathon swimmers (seven women and 31 men) from 18 countries. Six of these swimmers have since been inducted into the International Marathon Swimming Hall of Fame (IMSHOF) and three with future success in the Channel. From those who did not win in 1958: One won in 1959, one became the "King of the Channel" in 1960 with the most crossings and one set the speed record in 1960 and held it for 16 years. So, there is no question about the quality of the competition for the 1958 race.
Greta Andersen**, the gold medalist for Denmark in the 100-meter freestyle in the 1948 Olympics, finished first in 11 hours and 1 minute, beating the next swimmer (a man) by nearly four hours. Only five swimmers finished, one exited on a pier (DQ) and the rest were pulled (for their own safety) or quit. Her victory was not a fluke as that same year, she also won the prestigious Lac St. Jean race of 26 km/16.1 miles.
In a 1962 race of 80km/49.7 miles across Lake Michigan, Greta again beat the men. While this race consisted of only a few swimmers, the prize was one of the richest in the history of the sport: $25,000 (in 2021 terms, $215,000).
In watching the 70-year-old video (no sound) of the 1958 race, one should note that a few things have changed. Nowadays, the swimmers use 5% as much grease and stroke rates are generally much higher. Some things haven't changed: The water is rarely calm, no assistance is permitted while swimming or getting out and the swim may end on those (still dangerous) rocks.
Greta wasn't the only woman to beat the men. More than 30 years, later Shelley-Taylor Smith** beat the best men in the world in the 1991 and 1992 races around Atlantic City, a distance of 36.6 km/22.7 miles. This was a prestigious race and 11 of her competitors went on to be inducted into the International Marathon Swimming Hall of Fame (IMSHOF).
These wins still happen. In September 2021, the first two finishers in the FINA World Cup Capri to Naples were women. While a COVID-19 year restricted the competition, they did shatter the speed record for this 36km/22.3 miles race.
*Honor Swimmer in the International Marathon Swimming Hall of Fame (IMSHOF)
**Honor Swimmer in IMSHOF and the International Swimming Hall of Fame (ISHOF)