ISHOF Loses Australian Honoree John Devitt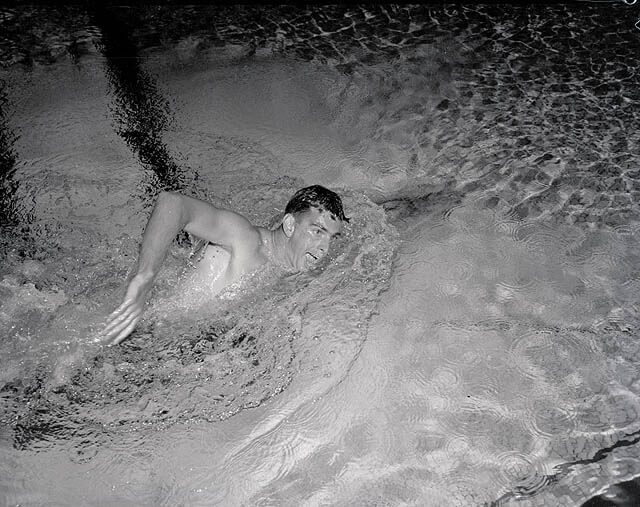 ---
by IAN HANSON – OCEANIA CORRESPONDENT
17 August 2023, 09:17pm
PASSAGES: Australia Mourns The Passing Of "Mr Swimming" John Devitt, A Legend With Chlorine In His Veins
The Australian swimming community is in mourning today following the passing of one if its greatest champions, two-time Olympic and three-time Commonwealth Games freestyle gold medallist John Devitt AM – a true legend of the sport.
"Gentleman John" passed away peacefully in Sydney yesterday, aged 86, leaving an enormous legacy not only in sport but after a special life alongside his adoring wife Wendy and the four Devitt kids – Carmel, Mark, Julie, and Sean.
Swimming in Australia has been blessed with a host of true champions over more than 130 years of success both in and out of the pool, but few have had the charisma, the presence, and the passion of John Devitt.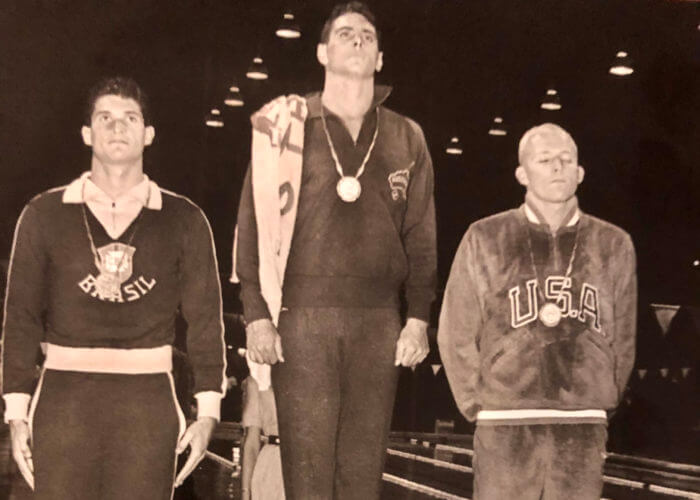 Known on pool decks around the world as JD and affectionally referred to back in the day as Johnny Devitt -Australia's 1956 and 1960 Olympic gold medallist – Australian swim team captain of the golden era – he was "Mr Swimming."
Born in Granville on February 4, 1937, John went on to become a dual Olympic gold medallist in the 4x200m freestyle in Melbourne and in the blue ribband 100 metres freestyle in what was a controversial final in Rome in 1960.
John grew up just 250 metres from the Granville Olympic pool, in the heartland of the Sydney's golden west and was a product of the government funded learn-to-swim program attending Marist Brothers Parramatta.
But after his coach Tom Penny was forced to move from Granville to Manly (Ocean) Baths, Devitt moved with him, and it was the continuation of a partnership that led to Devitt's foray on to the National scene.
But it was Devitt's next move to noted coach Sam Herford (at the Spit Baths) who was in charge of the great Olympic champion Murray Rose, that eventually steered him towards his Olympic dream.
After duelling with the likes of Barry Darke and then graduating through match races with Jon Henricks and Gary Chapman, Devitt was named on the 1956 team for the Melbourne Olympics – and much to his surprise he was named captain.
He opened his love affair with the Games with an individual silver medal to Henricks in a dominant Australian 100 metres, with Chapman third – creating wild celebrations on pool deck.
It was Australia's first ever Olympic clean sweep in any event. It was also the first time an Australian had ever won the men's 100m freestyle and the first Australian freestyle gold medal in 32 years (Another Manly boy, Andrew "Boy" Charlton's 1500m win in Paris was the previous gold medal).
Devitt, Henricks, Rose and Kevin O'Halloran then combined to win gold in the 4x200m – with Devitt clocking the fastest split time of the four – but little did Devitt know what lay ahead as he prepared for the 1958 Cardiff British Empire And Commonwealth Games and the 1960 Rome Olympics some four years on.
The freestyle sprint ace continued his gold rush in Cardiff winning three gold – including the prized 100m freestyle in another Aussie sweep with Chapman second and Geoff Shipton third.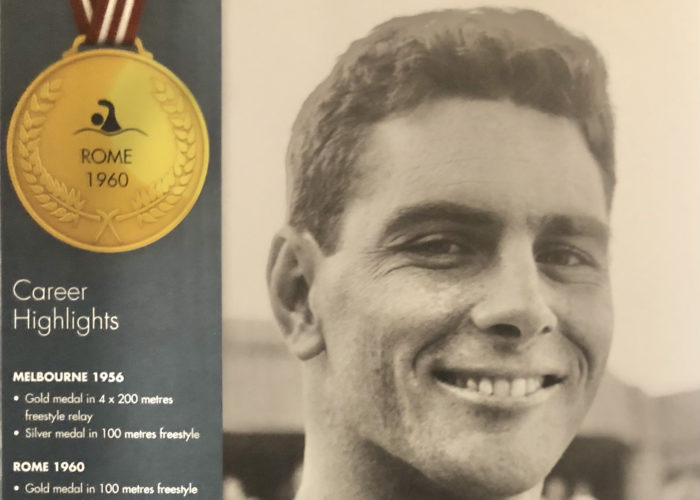 Devitt was again named as the prestigious team captain in Rome and while Henricks was favoured to defend his crown he failed to make the 100m final after falling ill.
It was left to Devitt to take on American Lance Larson and the flying Brazilian Manny Dos Santos.
Devitt and Larsen hauled Santos in over the closing stages of a thrilling final before one of the most controversial finishes in Olympic swimming history unfolded.
The trio touched in a flurry of splash and the experienced Devitt – noted for his quick touch, was convinced he had won the gold medal, reaching out underwater with one hand as the other came over the top.
But the US camp was equally convinced that Larsen was the victor, with the American claiming the victory with his post-race celebration.
Devitt himself would recall one of the most controversial days in Olympic swimming history saying: "Eight of us hit the wall, almost in line. In the crowd, bedlam turns to ovation, then speculation, then anticipation. Who has won?
"I didn't know. I knew I had missed the wall with my left hand and started to raise my right, but then stretched out with the left to touch.
"I had contested four close finishes in my career; I won three of them, having lost one in Melbourne to my old mate Henricks.
"My touch had been recognised as being one of the quickest of all time. And the motto 'a quick touch wins races' had been with me for years. I was hoping that touch had worked with me this time."
And after much deliberation amongst the judges, Devitt was announced the winner, with Larsen the silver and Dos Santos the bronze, sending the US into the protest room.
Two of the three first-place judges said Devitt had won and two of the three second-placed judges said Devitt had finished second – giving him the majority of the votes for both first and second.
Devitt's time was adjusted and both swimmers were given the Olympic record time of 55.2 – but it was Devitt who packed the golden medal in his suitcase for the trip back to Sydney.
The controversy is still the subject of much discussion between swimming's great archrivals the USA and Australia.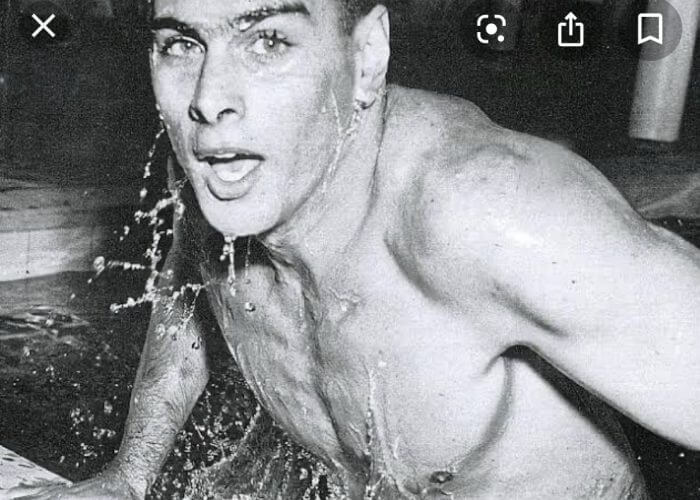 Devitt held his head high after he returned home and retired to work for swimwear manufacturing giant, Speedo and as head coach of the squads in the Queenscliff rock pool and the famed Manly Baths before leaving Australia to take up a major position with Speedo International, returning home to continue his administrative roles with Swimming and as a vice president of the Australian Olympic Committee.
The gentleman of the pool first served the Swimming Australia board as its Chairman of Overseas Planning – instrumental in bringing Don Talbot back as head coach in 1989 – under the reign of CEO and future Olympic Committee guru Craig McLatchey.
Devitt had then become Vice President of Swimming Australia, alongside President and lifelong friend and fellow Olympian Terry Gathercole between 1996 and 2000 taking over as President of Swimming Australia between 2000 and 2004.
A fitting post for Devitt, after being instrumental and influential in winning the successful bid in 1993 for the Olympics to come to Sydney.
He would later lead Australia into the MCG as Chef de Mission of the 2006 Commonwealth Games Team – 50 years after his Olympic triumph in Australia's sporting capital.
Receiving due recognition for his passion and poise for the sport he loved – often saying he was a chosen one who had chlorine running through his veins, was awarded FINA's highest award – the FINA (World Aquatics) Prize.
The FINA Order is only awarded to heads of States/Cities, which host major FINA or Olympic events, joining fellow Australians Bill Berge Phillips in 1991 and Kieren Perkins in 1994 as fellow FINA Prize recipients.
Former Swimming Australian CEO, the late Glenn Tasker had been full of praise for Devitt saying: "John dedicated 60 years of his life to the sport of swimming. His career has spanned the most exciting period in the sport's history. The Fina Prize is a wonderful recognition of his life's dedication and truly deserved."
John Devitt AM was captain of the Australian Swimming Team that won eight gold medals at the 1956 Olympic Games and President of Australian Swimming at the time the team won five gold in the next home Games in Sydney, seven more in Athens and 13 at the 2001 World's in Fukuoka.
Devitt quietly stepped aside from public life on Sydney's Northern Beaches where he spent time with his kids and grandchildren.
And dedicating his time to researching and writing a book with co-author Larry Writer about the extraordinary life of his own hero, 1912 Olympic gold medallist Cecil Healy, who would become the first Olympic champion to make the ultimate sacrifice, losing his life in World War I.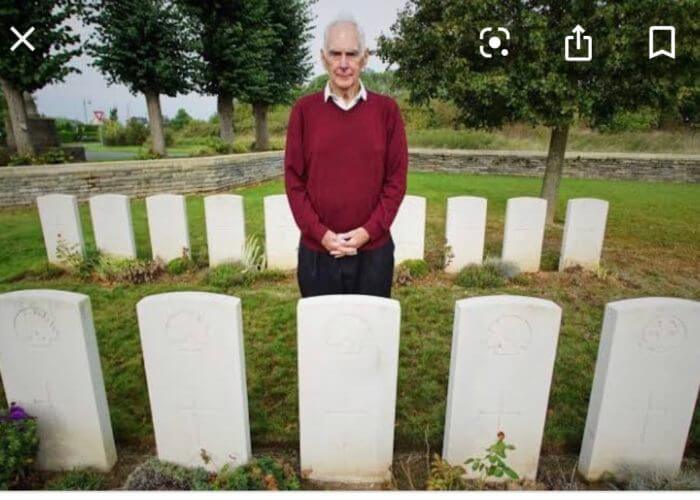 Healy had refused to swim in the 100-metres final in Stockholm in 1912, unless famed Hawaiian Duke Kahanamoku, the favourite, was allowed to compete.
Duke had missed his semi-final after a misunderstanding over the starting time. Healy's gesture cost him victory but earned him a place in sport's pantheon of true champions.
Devitt, the true champion himself, had long admired Healy, with their lives travelling down such similar paths in sport and in life and it had been a life long ambition of Devitt's to travel to The Somme to visit Healy's grave and honour his fellow Olympic champion with a detailed biography of his life.
Such was Devitt's feelings for his hero, when Manly Council chose to honour Devitt (like Healy a long time Manly Swimming Club member) by naming their new eight-lane indoor pool after the 1956 and 1960 Olympic champion.
But Devitt convinced the powers-that-be to change the name to the Devitt-Healy pool, saying that it was important­ to him to have Healy's name next to his as a "tangible memento."
"I regard myself as having had a similar life (to Cecil Healy)," said Devitt, "We have enjoyed a great escalator, we have been successful but when the discussion came up I thought Cecil should have been recognised…and I said our names should be associated."
The humble act by Mr Devitt­ was fitting, given Healy's reputation as one of Australia's most honourable sportsmen for his unselfish act in 1912 that would have certainly seen him win that individual Olympic gold.
As an elite young swimmer, as a resident of Manly on Sydney's northern beaches, where Healy once lived, and as a noted swimming historian, Devitt became engrossed in the Healy legend, writing the labour of love on his hero's life.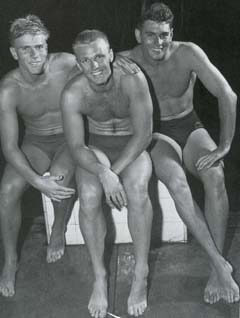 Cecil Healy and John Devitt are both honorees in the International Swimming Hall of Fame in Fort Lauderdale.
IOC Vice President and former long serving AOC president John Coates, knew John Devitt well, serving together on the AOC Executive and on many teams, paying this tribute.
"I know of no other Olympic Champion who cared for his sport and the Olympic movement like John," said Coates.
"And no other sports administrator with the integrity and high principles that were John's hallmark.
"John Devitt was my most loyal Vice President and Deputy Chef de Mission and so highly regarded by his swimmers and the other athletes who were always his focus.
"But above all was John's commitment and love for his his family. Nothing was more important in his life.
"My thoughts and prayers are with Wendy and the family at this most difficult time."
Amongst a litany of recognition for his services to Swimming and The Olympics, John is also the recipient of the Olympic Order, bestowed by the International Olympic Committee; the Fina (World Aquatics) Prize, For Outstanding Contribution to Swimming; A Life Member of the Australian Olympic Committee and Swimming Australia; Also Inducted into the Australian Sporting Hall of Fame and Appointed a Member of Order of Australia (AM).
John Devitt AM – true champion both in sport and in life.