ISHOF Honoree, Lenny Krayzelburg To Receive 2023 NCAA Silver Anniversary Award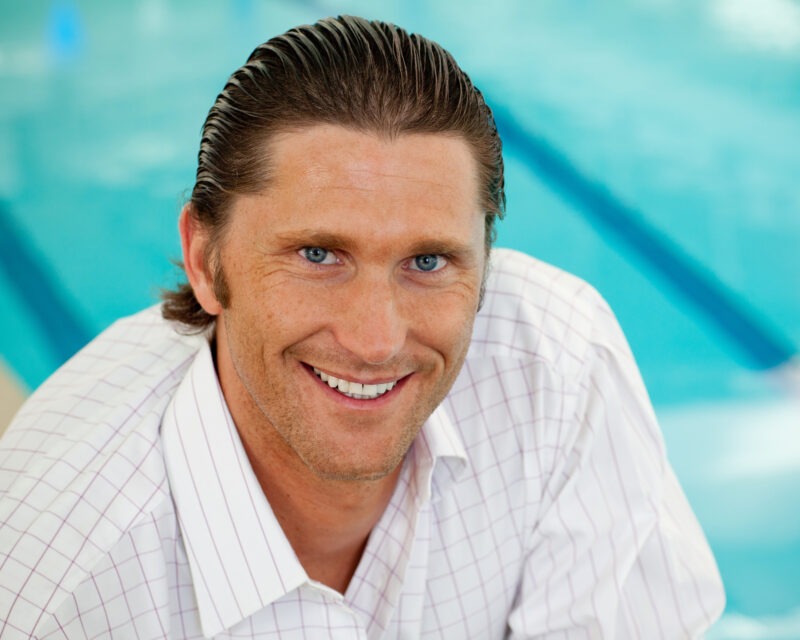 ---
by MATTHEW DE GEORGE – SENIOR WRITER
Lenny Krayzelburg To Receive 2023 NCAA Silver Anniversary Award
Former USC swimmer Lenny Krayzelburg has been named one of six recipients of the 2023 NCAA Silver Anniversary Award, announced on Monday.
The awards recognize outstanding athletes on the 25th anniversary of the end of their college careers. They are nominated by administrators at their schools and chosen by a panel of former student-athletes from NCAA member schools and conferences.
Krayzelburg graduated from USC in 1998 after a college career that included nine All-American nods and four Pac-10 championships. He was named to the Pac-12 all-century men's swimming and diving team in 2016.
He would go on to win the backstroke double at the 2000 Olympics in Sydney to go with a third gold medal in the 400 medley relay. He added gold in the medley relay in Athens four years later. He finished fourth in the 100 back in Athens, .02 off the podium, and served as a captain of Team USA.
Krayzelburg also swept the backstroke golds at the 1998 World Championships and accomplished the same 100 back-200 back-400 medley relay gold sweep at consecutive Pan Pacific Championships in 1997 and 1999. Krayzelburg set world records at 50, 100 and 200 meters of backstroke.
Born in Ukraine and raised in Los Angeles, he was naturalized as a youth. He was named the 1998 U.S. Olympic Committee Sportsman of the Year and was USA Swimming's Swimmer of the Year in 1999 and 2000. A member of the USC Athletic Hall of Fame, he was included to the Southern California Jewish Sports Hall of Fame in 2001, the International Jewish Sports Hall of Fame in 2008 and the International Swimming Hall of Fame in 2011.
He swam on through 2008 and has remained active in the sport, as the founder and CEO of Lenny Krayzelburg SwimRight Academy for water safety and swimming education. He also started the Lenny Krayzelburg Foundation, which works to increase global access to swimming opportunities.
Joining him as the 2023 NCAA Silver Anniversary Award winners are football players Phil Dawson (Texas) and Peyton Manning (Tennessee), basketball players Allison Feaster (Harvard) and Marsha Harris (New York University) and soccer player Kate Markgraf (Notre Dame).
Krayzelburg is the 16th Trojan to earn an NCAA Silver Anniversary Award, dating to the inaugural class in 1973. Among the swimmers on that list are John Naber and Bruce Furniss.