ISHOF Honor Coach Dick Jochums dies at age 81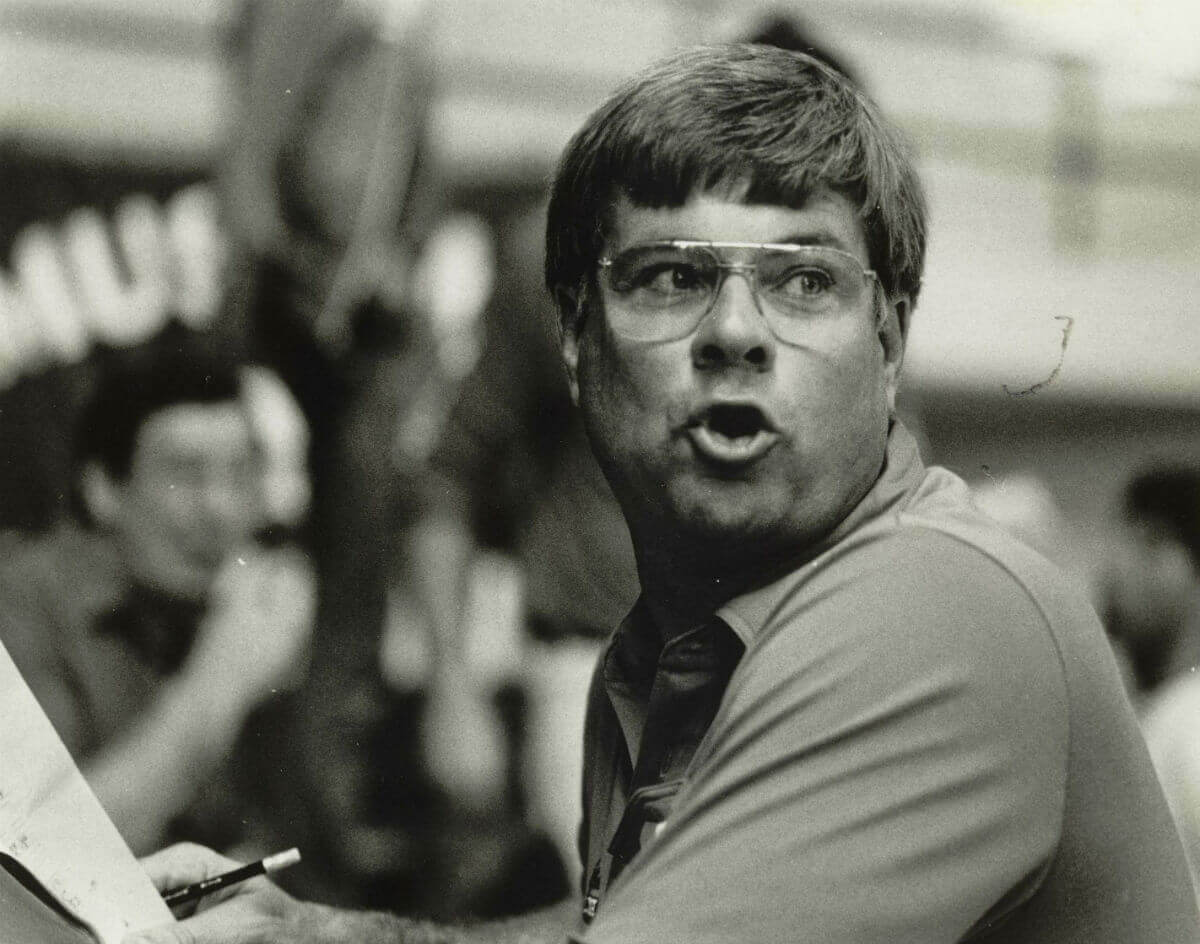 ---
by MATTHEW DE GEORGE – SENIOR WRITER
20 August 2022
Passages: Dick Jochums, Renowned American Swimming Coach, 81
Dick Jochums, the revered swimming coach who mentored some of America's greatest stars over several generations, died on Aug. 19. He was 81 years old. Jochums was inducted into the International Swimming Hall of Fame as a member of the Class of 2017.
Jochums had a hand in developing some of the best American swimmers from the 1960s into the 2000s. He placed a swimmer on every American delegation for a major international event from 1968 to 2006, with the lone exception of the 1996 Olympics. He coached swimmers who set 25 world records, won 12 Olympic medals (two golds) and was part of eight U.S. national teams as an assistant or head coach.
Among Jochums prized pupils are Tim Shaw, Steve Furniss and Bruce Furniss. Shaw, the 1975 James E. Sullivan Award winner as the nation's top amateur athlete, concurrently held world records in the 200, 400, 800 and 1,500 freestyle. Shaw, the Furniss brothers and Rex Favero set the world record in the 800 free relay in 1975, the last club team to set a world record. Seven of Jochums swimmers comprised the backbone of the dominant U.S. men's team at the 1976 Olympics, including five (Shaw, Bruce Furniss, Dan Harrigan, Steve Gregg and Jack Babashoff) who won medals.
He also coached Bob Jackson and Greg Jagenburg, medal contenders before the U.S. boycotted the 1980 Olympics, as well as two-time 1984 Olympic medalist George DiCarlo, Australian breaststroke Olympic medalist Peter Evans and Sydney Olympic medalist Tom Wilkens.
Jochums' swimmers set seven NCAA records and 60 American records.
Jochums spent 20 years as a college swimming coach. He was an assistant coach at the University of Washington, where he had been a standout swimmer under John Tallman, and the University of California at Berkeley, under the tutelage of Pete Cutino. Jochums got his first head coaching job at Cal State Hayward, after receiving his Ph.D. He went on to Long Beach State, where he succeeded Don Gambril as head coach in 1971 and at the helm of Long Beach Swim Club, and then took over at the University of Arizona in 1978. He compiled 12 top-10 national finishes in his 20 years in college swimming.
He may be best known for his club swimming success. He founded Concord Swim Club (now Terrapin Swim Club) in California. He joined Santa Clara Swim Club as the head coach from 1995 until his retirement in 2007. In the club realm, Jochums won five national titles (including 1996, 1997 and 1998 with SCSC at summer nationals) and finished in the top five on 18 occasions.
Jochums was inducted to the American Swim Coaches Association Hall of Fame in 2004.
To read Coach Jochums ISHOF bio, click here: https://www.ishof.org/honoree/honoree-dick-jochums/