ISHOF Aquatic Center Makes Front Page News Again!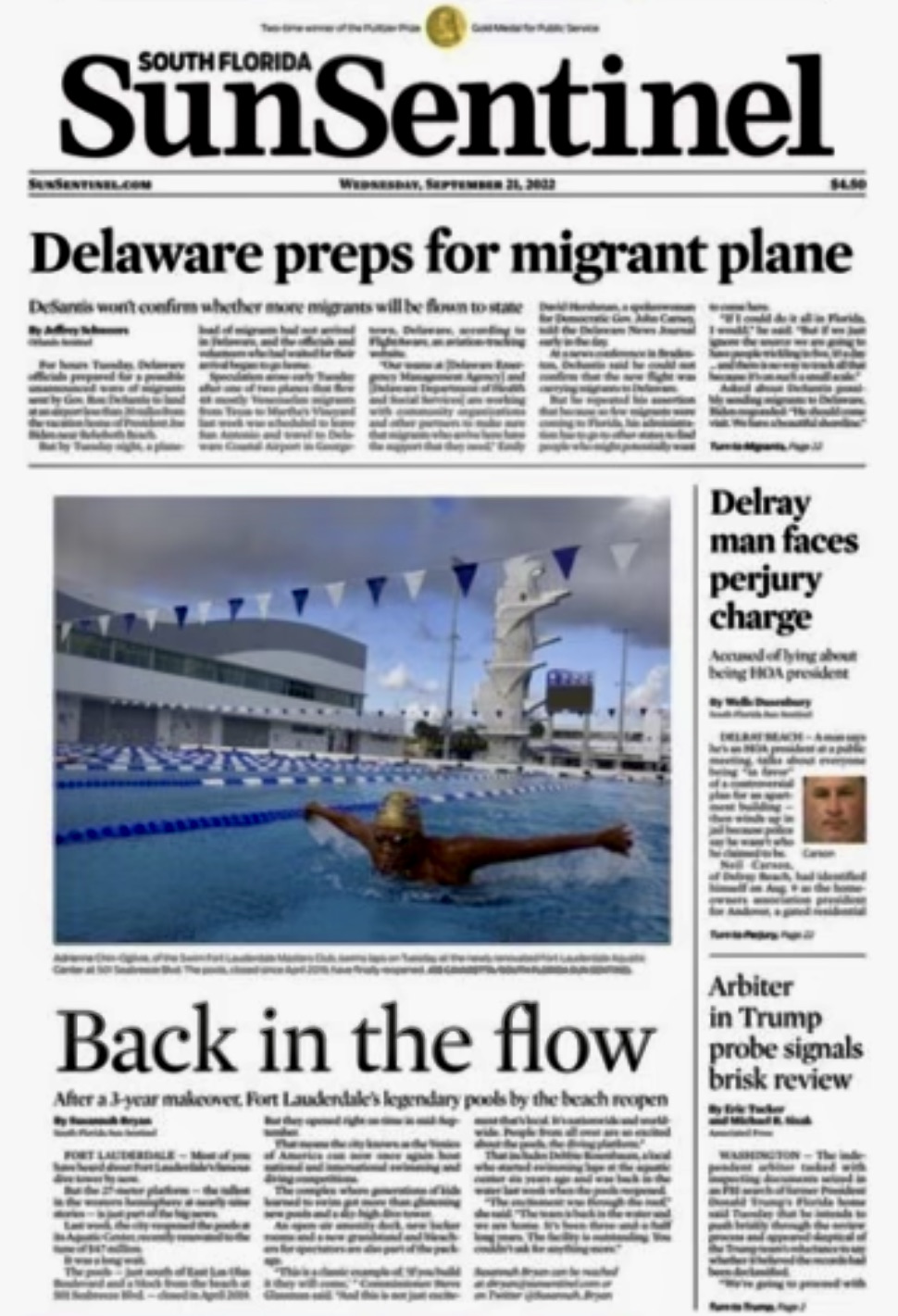 ---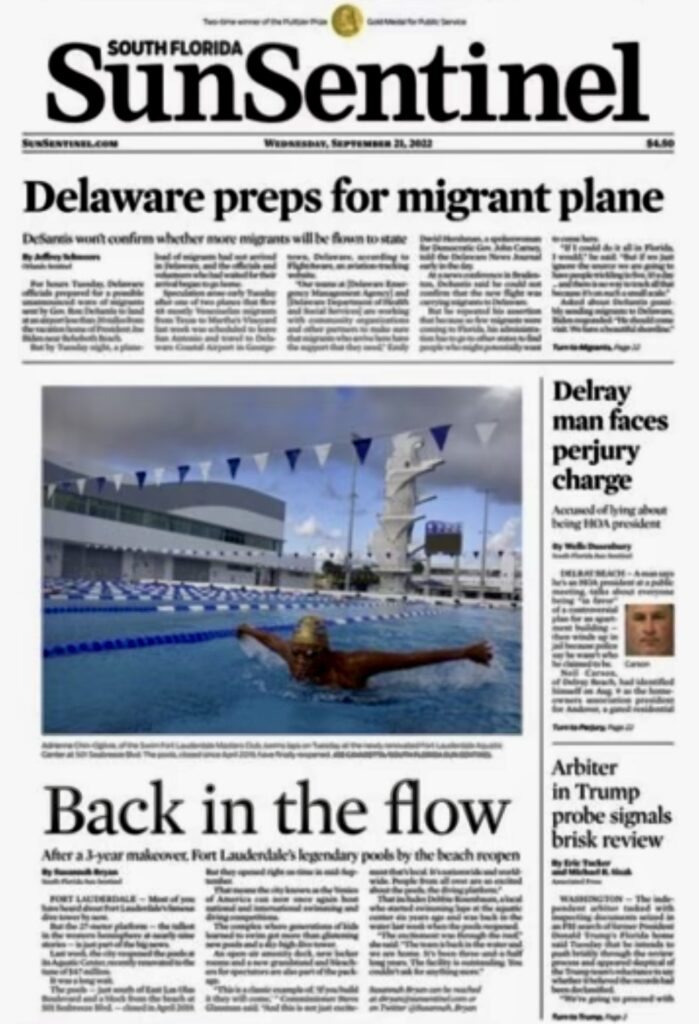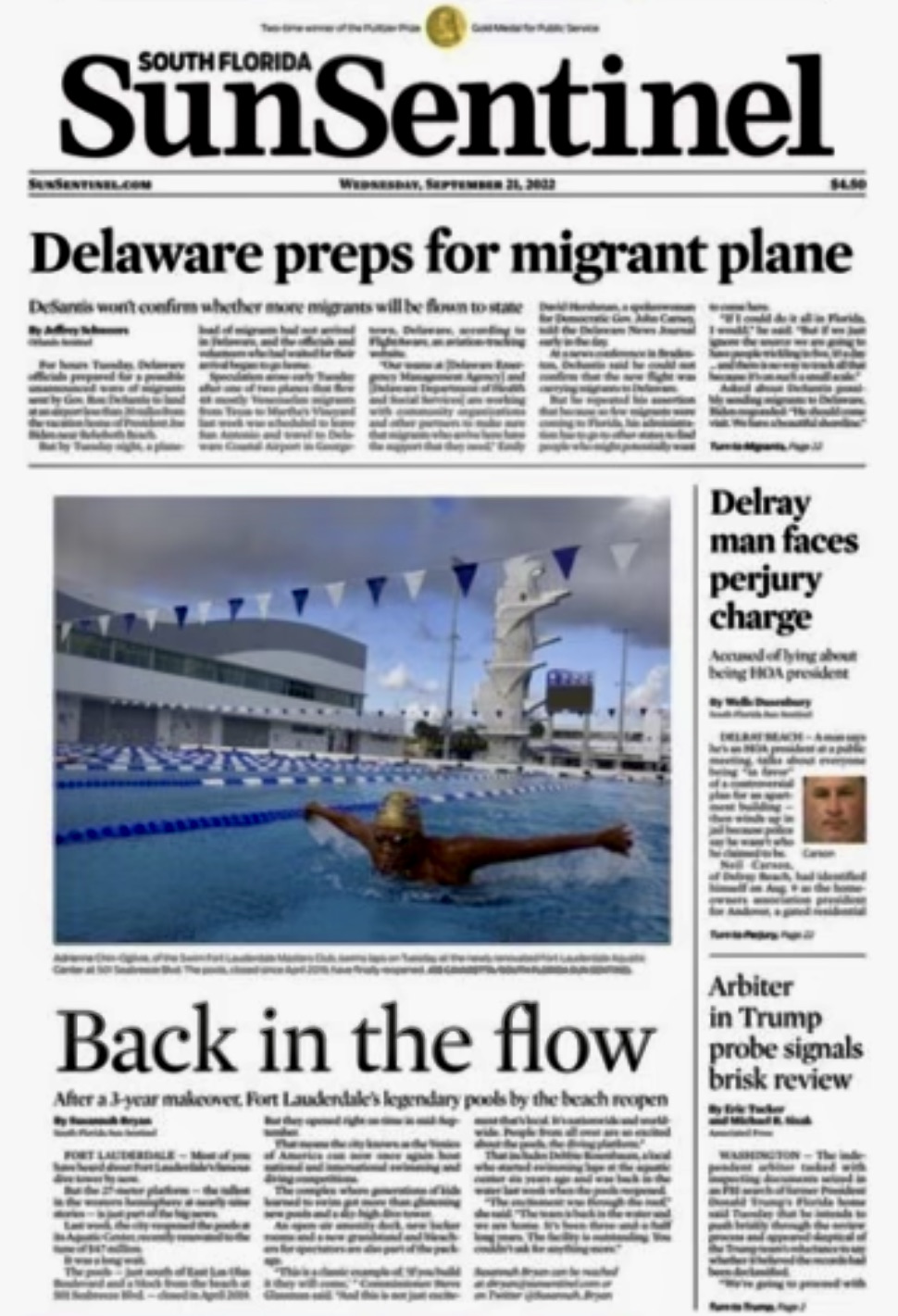 On Wednesday, September 28, 2022, the ISHOF Aquatic Center made the Front page of the Fort Lauderdale local newspaper, the Sun Sentinel. "Back in the Flow – After a 3 year makeover. Fort Lauderdale's legendary pools by the beach reopen". It seems everyone, not only the local swimmers, have been waiting for the local Ft. Lauderdale/ISHOF/Hall of Fame Aquatic Center to open. "We've had people from all of over the United States, as well as around the world, messaging us monthly weekly, even daily recently, for the last year, asking, "When will the pools reopen?" said ISHOF COO, Laurie Marchwinski. "We get the questions via social media on ISHOF and Swimming World, on Facebook, Instagram and other platforms. We are just happy to be able to finally answer, the pool is Open!"
"This is the third time the aquatic center has made the Sun Sentinel's front page during this project", said a proud Laura Voet, of the City of Ft. Lauderdale's Parks and Recreation Department and Manager of the Aquatic Center. Laura has been instrumental in the success of this project since the beginning.
Masters Swimmer, Adrienne Chin-Ogilive, of the Fort Lauderdale Masters Team is pictured in the photo, swimming laps on Tuesday, the 27th of September, 2022. The pools closed in April, 2019 and reopened on September 12, 2022.
Come by for a dip!!!!