ISHOF ANNOUNCES CLASS OF 2020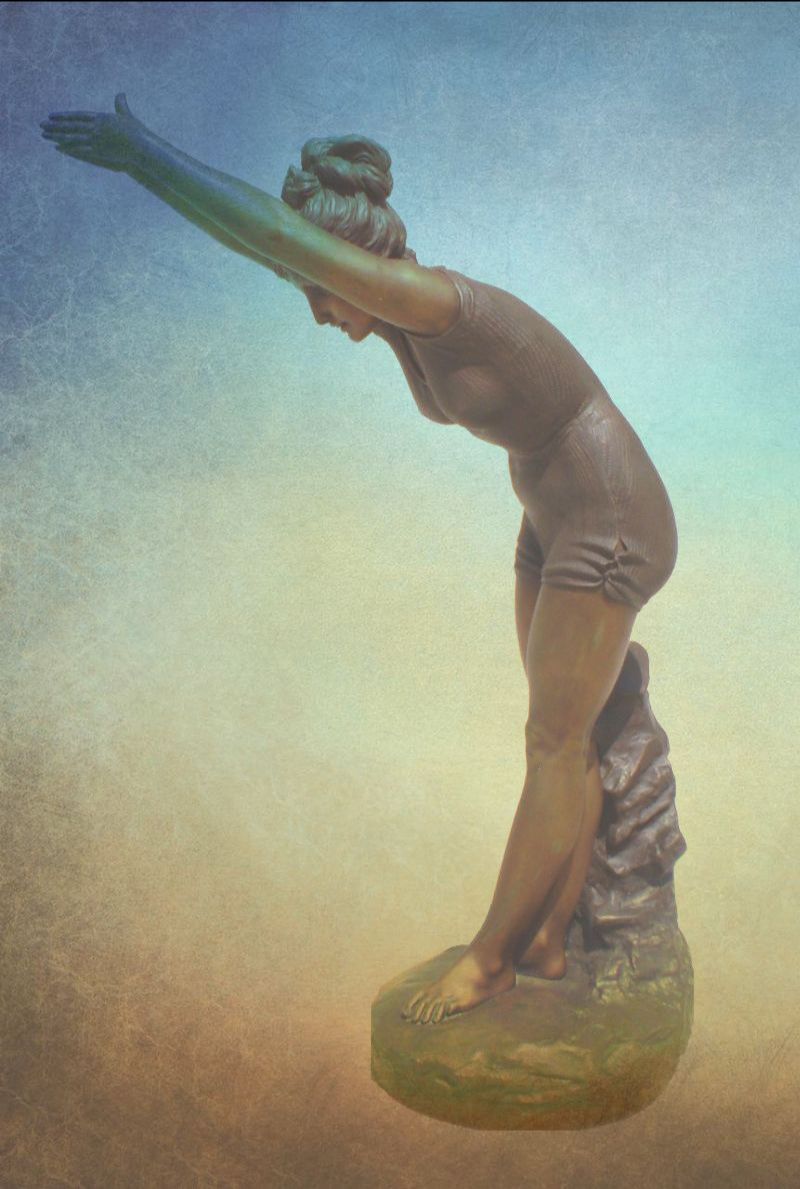 ---
The International Swimming Hall of Fame (ISHOF) is proud to
announce its prestigious Class of 2020. This year ISHOF will
induct thirteen honorees from seven countries; five swimmers, two coaches, one
diver, one water polo player, one synchronized swimmer, one open water swimmer,
and two contributors. The event will be held Saturday, April 25, 2020
in Fort Lauderdale, Florida.
This year's International Swimming Hall of Fame
honorees include:
HONOR SWIMMERS:
Brendan Hansen (USA), Michael Klim (AUS), Jon Sieben (AUS), Rebecca Soni
(USA) and Daichi Suzuki (JPN); HONOR DIVER: Matthew Mitcham (AUS); HONOR SYNCHRONIZED
(ARTISTIC) SWIMMER: Elvira Khasyanova (RUS); HONOR WATER POLO: Mirko Vicevic (YUG);
HONOR OPEN WATER
SWIMMER: Marilyn Bell (CAN); HONOR COACH: David Marsh (USA) and Ursula Carlile (AUS); HONOR CONTRIBUTORS: Bob Duenkel (USA) and
Peter Hurzeler (SUI).
Honor Swimmers
Brendan Hansen is an American swimmer who specialized in the breaststroke
events. He is a six-time Olympic
medalist and is a former world record-holder in both the 100m and 200m
breaststroke events (long course). Hansen competed in three Olympic Games, 2004,
2008 and 2012, where he brought home three gold, one silver and two
bronze.
Michael Klim is a Polish born Australian swimmer that
competed in three Olympic Games, beginning in 1996, 2000, and 2004. Klim specialized in the butterfly and sprint
freestyle events. In Olympic
competition, he won two gold, three silver and one bronze. Klim has broken nine world records in long course
and four world records in short course events.
Jon Sieben set a world record with a blistering 1:57.04
in the 200m butterfly, winning the event in a major upset of the 1984 Olympic
Games. Swimming as a NCAA swimmer, he
competed for the University of Alabama under ISHOF Honor Coach, Don Gambril but
ISHOF Honor Coach, Laurie Lawrence was his coach at the Olympic Games. He
competed in three Olympic Games, 1984, 1988 and 1992; the first time an
Australian swimmer had competed in three games, since Dawn Fraser had done it
in 1956, 1960 and 1964.
Rebecca Soni is an American swimmer and breaststroke
specialist who is a six-time Olympic medalist. She is a former world record
holder in the 100m breaststroke (short and long course) and the 200m
breaststroke (short and long course) and was the first woman to swim the 200m
breaststroke in under 2 minutes 20 seconds. Soni has won a total of 22 medals in major
international competition, 14 gold, seven silver, and one bronze spanning the
Olympics, the World Championships, the Universiade Games, and the Pan Pacific
Championships.
As a 17-year-old backstroker, Daichi Suzuki became the first person
to swim 25 meters under water at the 1984 Los Angeles Olympic Games. At about
the same time, ISHOF Honor Swimmer, David Berkoff started experimenting with
what became known as "the Berkoff Blastoff" in the USA. Fast forward to the
preliminaries of the 1988 Olympic Games, Berkoff and Suzuki went head-to-head,
with Berkoff staying five more meters underwater on the first lap than his opponent
and winning by over a body length in WR time. The finals were a different
story. Both surfaced at about 40 meters, with Berkoff having a half-body lead.
On the final lap, Suzuki caught up and out-touched Berkoff for the gold medal,
in what was considered a major upset of the '88 Games. Suzuki retired
immediately after the Seoul Olympics and has continued to be active at nearly
all levels of the sport.
Honor Diver
Matthew Mitcham is an Australian diver. He is the 2008 Olympic
champion on the 10m platform, and notably received the highest single-dive
score in Olympic history. He was the first Australian male to win an Olympic
gold medal in diving since Dick Eve at the 1924 Summer Olympics.
Honor Water Polo Player
Mirko Vicevic is a Yugoslavian/Montenegrin water polo player
who, during his era, won gold at every major event on the world stage: the
Olympics, World Championships and FINA World Cup. He won Olympic gold at the 1988 Seoul Olympic
Games, gold at the 1986 and 1991 World Championships, and gold at the 1990 and
1991 FINA World Cup. He won the LEN
Trophy for the years 2002, 2003 and 2006 with his club Brixia, Best Sportsman
of Municipality of Kotor in 1986, 88 & 89 and Best Sportsman in Montenegro
in 1988.
Honor Synchronized Swimmer (Artistic Swimming)
Elvira Khasyanova is a synchronized swimmer from Russia. As a member of the Russian Senior national
team from 1999 to 2011, Elvira participated in three Olympics, winning gold
medals in the team competition in 2004, 2008 and 2012. She won World
Championships in 2001, 2003, 2005, 2007 and 2011 in team and free combination
along with European Championships in 2002, 2004, 2006 and 2010 in the same
events.

Honor Open Water Swimmer
As a 16-year old Canadian, Marilyn Bell's 20-hour 59 minutes swim across Lake Ontario was
covered by radio station broadcasts and special newspaper "extras" covering the
swim. As a result of the publicity, her
landing was witnessed by a crowd of 300,000 people in Toronto. This young
woman's courage and achievement resulted in the Canadian Press naming her the
Canadian Newsmaker of the Year in 1954. She went on to become the youngest person
to swim the English Channel and later the Strait of Juan de Fuca off the
Pacific coast where her women's speed record held for more than 60 years!
Marilyn Bell became a Canadian Hero, and the awards and recognition include induction
into several Halls of Fame.
Honor Coach
For more than half a century, Ursula Carlile, teamed up with her husband,
ISHOF Honor Coach, Forbes Carlile, to form swimming's first
internationally-prominent husband and wife coaching team. Beginning in 1962-64, she and Forbes coached
the Dutch National team where she was named the Dutch Olympic Co-Coach. In 1972, Ursula became Australia's first
female Olympic swimming coach when she was selected as an assistant coach to ISHOF
Honor Coach, Don Talbot, for the Munich Olympic Games. She served as an
assistant to ISHOF Honoree, Terry Gathercole the next year at the World
Championships, held in Cali, Colombia.
In 1974, she was selected as Australia's first
female Head Coach for the Commonwealth Games. In yet another sterling accomplishment,
during the 1970's and '80's, she and Forbes coached five Olympians – all of
them world record-holders: Karen Moras, ISHOF Honor Swimmer, Shane Gould, Jenny
Turrall, ISHOF Honor Swimmer, Gail Neal and John Bennett. A Life Member of the Australian Swimming
Coaches and Teachers Association, Ursula Carlile lectures frequently around the
world.

David Marsh was the 2016 Head U.S. Olympic Women's Swim
Coach in Rio, leading Team USA to the most medals in USA Swimming's already
storied modern history. Team USA dominated the Rio Olympics, with a
final medal haul of eight gold, four silver and four bronze. Marsh placed more
U.S. Olympians than any program in the country, six, all earning gold medals. Prior to founding Team Elite, Marsh was the men's and women's swimming coach
at Auburn University, where he led the
men's team to seven NCAA national championships (1997, 1999, 2003, 2004, 2005,
2006, and 2007) and the women's team to five national championships (2002,
2003, 2004, 2006, 2007). Marsh is
the most successful coach at Auburn, regardless of sport. Marsh has coached 49 Olympians
from 19 different countries.

Honor Contributor
Bob Duenkel's greatest contribution to swimming was his
40+ years of dedication and service to the International Swimming Hall of Fame.
As Buck Dawson's assistant for many years, he absorbed the history of swimming
like a sponge, not just from Dawson, but through the stories of ISHOF Honorees,
Johnny Weissmuller, Eleanor Holm, Buster Crabbe, Esther Williams and many, many
others. His knowledge of swimming history was encyclopedic. He studied and knew all the small details of
swimming and swimmers, from the ancient Greek swimmer Leander to the most
recent inductee, every Olympiad, every event, every time and every stroke. Bob
was ISHOF's museum curator and presided over 40 years of its induction
ceremonies. He was a wonderful ambassador to swimming. There will never be another person more
knowledgeable about every aspect of aquatics than Bob Duenkel. Bob passed away in February 2019.
Peter Hurzeler is the master of Swiss' timekeeping technology
Omega. Since 1969, his organizational and creative skills have successfully
delivered innovation, technology and Omega timekeeping to the Olympics. Throughout the decades, Hurzeler and his team
have invented and created virtually every timing system for every sport in both
the summer and winter Olympic Games. What he has done in sports and technology
in the Olympic movement no one else has ever achieved.
Look for more information coming soon and visit
www.ishof.org and www.swimmingworld.com regularly to keep up with all the news.
Hotel
and ticket Information coming soon….
contact Meg Keller-Marvin meg@ishof.org / 570-594-4367 for more information.