ISHOF and Marathon Swimming World suffers a great loss: Greta Anderson ~ May 1, 1927 – February 6, 2023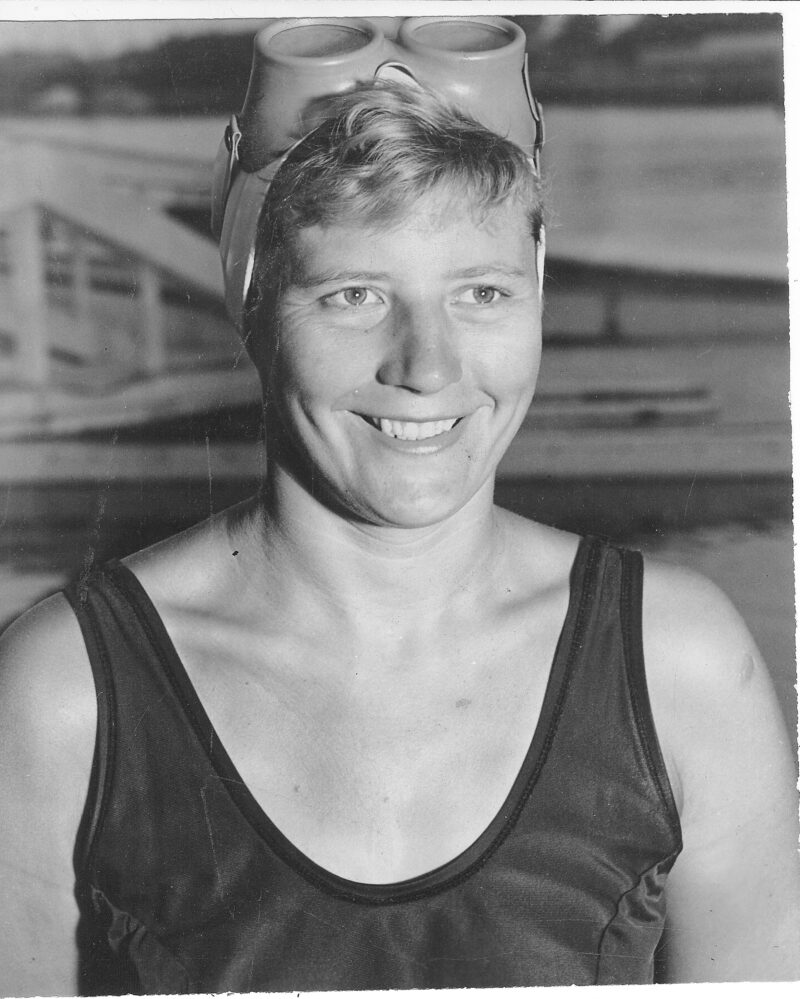 ---
By: Bruce Wigo, ISHOF Historian
On February 6, 2023, the world of swimming lost a long-time ambassador, in 96-year-old, Greta Andersen. One of the greatest swimmers of all time, Greta Andersen burst onto the world's stage when she won the gold medal in the 100-meter freestyle at the 1948 London Olympics. When she returned home to Copenhagen Denmark, she was a national hero.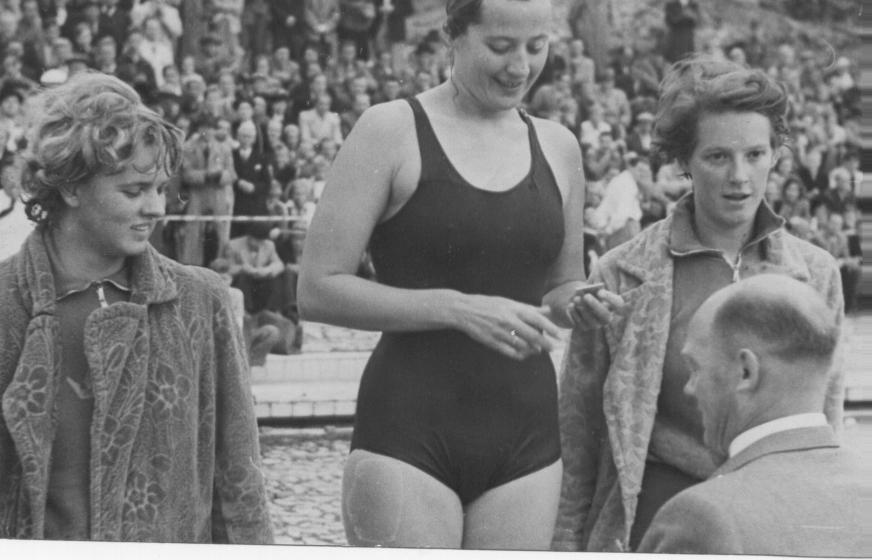 After moving from her native Denmark to Long Beach, California, in 1953, she found she needed to make a living. She met Tom Park, a record setting Catalina Channel swimmer, who convinced her she had what it took to be a successful marathon swimmer.
In 1956 Greta won the first of seven Around Atlantic City Marathons swims. She then won the 50-mile Lake Michigan race from Chicago to Kenosha, Wisconsin. Greta finished 10 miles ahead of her nearest competitor and captured the $25,000 first place prize money. The next year she entered her first Sir Billy Butlin Cross English Channel Marathon race. She won again in 1958 and after her third swim, in 1959, Sir Billy gave her the perpetual trophy.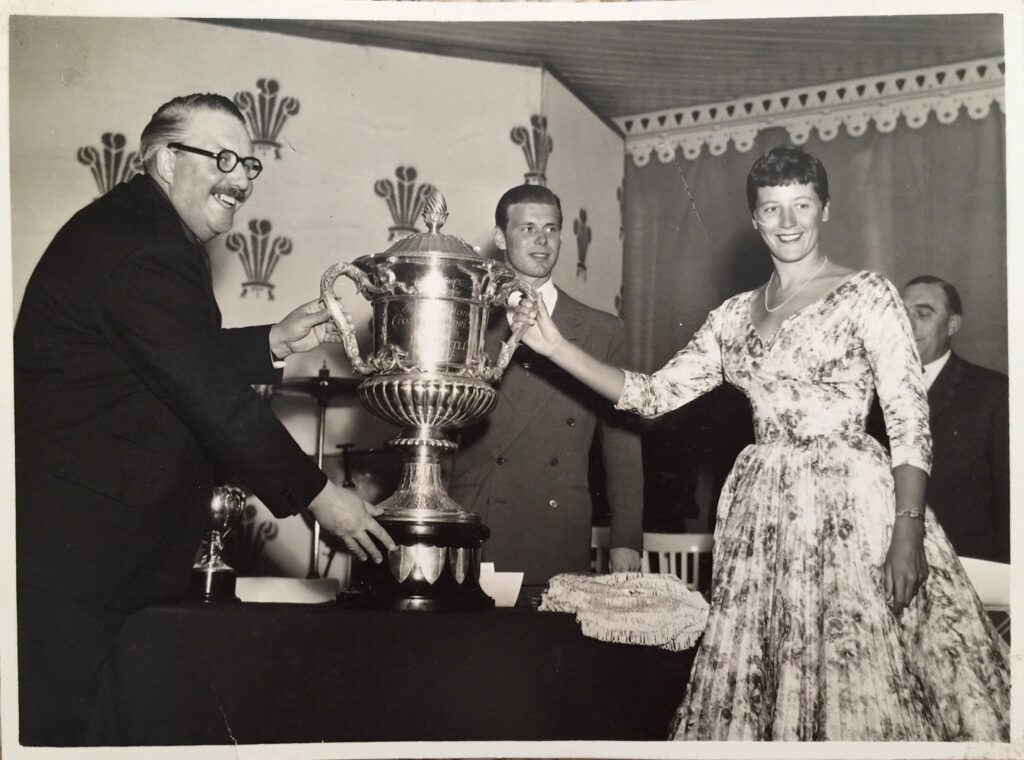 During her career, Greta broke 18 world marathon records. She was the first woman to complete five crossings of the English Channel – set speed records in both directions – and the first person to swim the Santa Catalina Channel both ways … nonstop, a feat that took almost 27 hours! She earned first, second, or third place in every event competing with men head-to-head and never lost to another woman. She was the largest money winner in women's professional swimming history.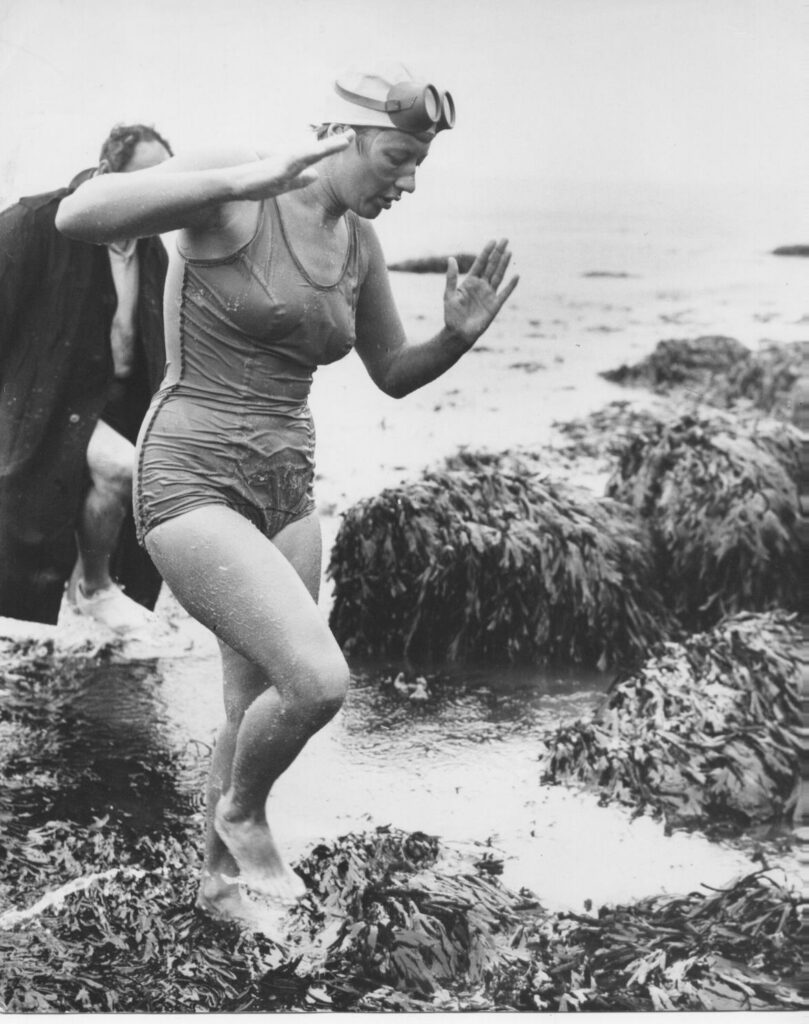 Confident, personable, and talented, she made quite a splash on the pool deck when she opened the Greta Andersen Swim School in 1960 and has devoted her life teaching children how to be water-safe and confident swimmers. "Teaching toddlers to be unafraid of water," she says, "and introducing them to the fun of swimming, has been her fondest ambition since earning her degree in physical education in Denmark in the 1940s.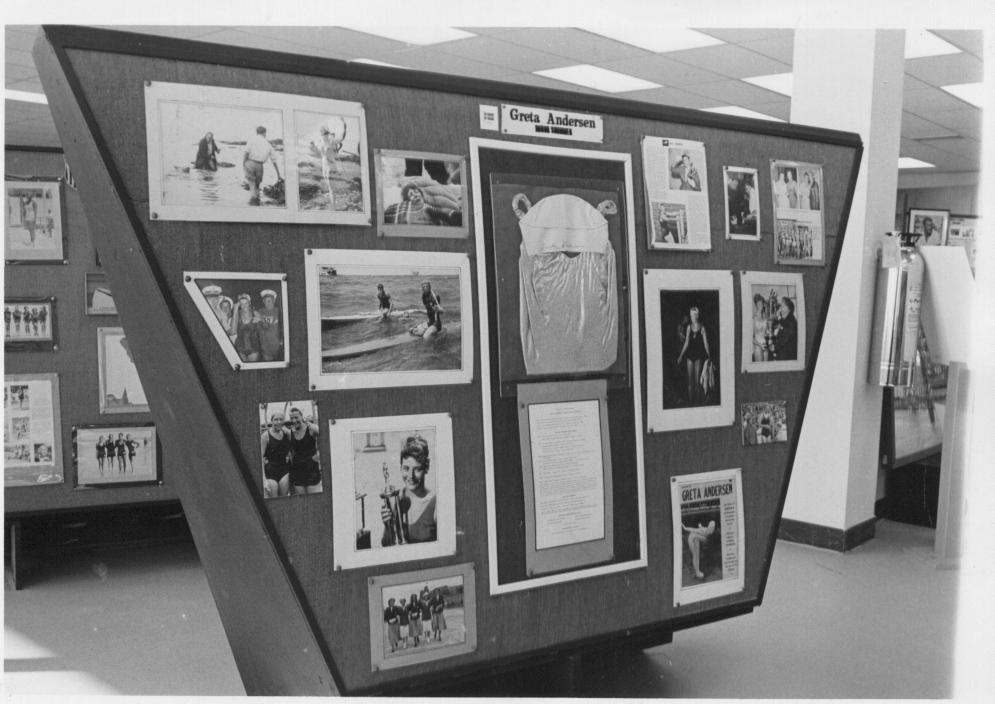 For her life in swimming as Olympic Champion, World Professional Marathon Champion, multiple world record holder from one-hundred yard to fifty miles, businesswoman, teacher and inspiration to men and women around the world.  She was inducted into the International Marathon Swimming Hall of Fame in 1964 and the International Swimming Hall of Fame as an Honor Swimmer in 1967, and in 2015, the International Swimming Hall of Fame honored her with the Lifetime Achievement Award