INTERNATIONAL SWIMMING LEAGUE OFF TO FLYING START IN INDIANAPOLIS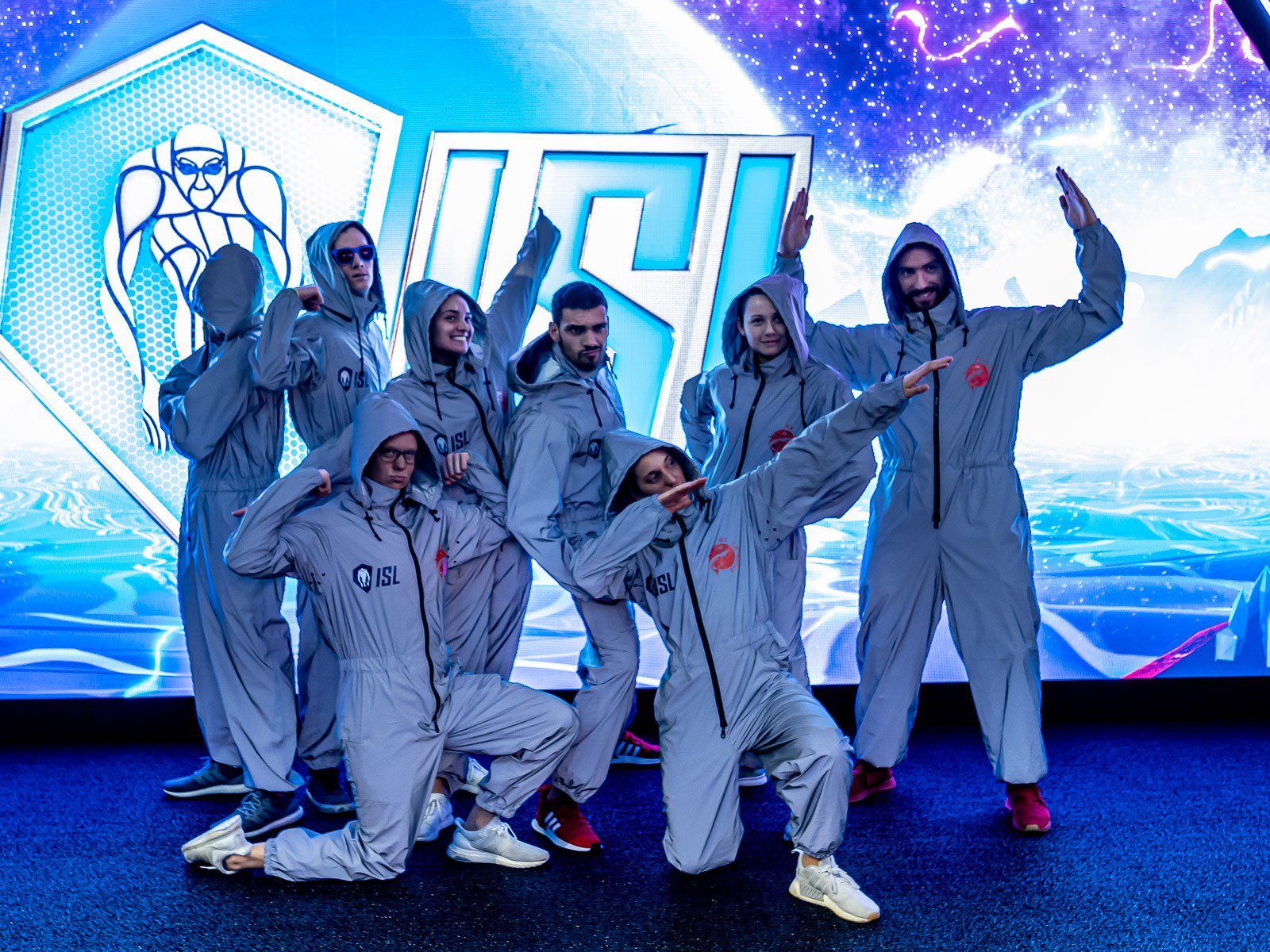 ---
DC Trident posing at International Swimming League
Photo Courtesy: Peter Bick
06 October 2019, 03:11pm
The inaugural International Swimming League finished its first ever meet on Sunday October 6 in Indianapolis, Indiana as Energy Standard won the first meet, ahead of the Cali Condors, DC Trident and Aqua Centurions. These four teams will be flying to Naples, Italy tonight as they will compete in the second ISL match next weekend in Italy.
Sarah Sjostrom and Chad Le Clos (both Energy Standard) were named most valuable players of the first ISL match as the two Energy Standard team captains were a part of the driving force to get the ISL off the ground.
Katie Ledecky also nearly broke a world record in the 400 freestyle, as this was the first time she swam short course meters since the 2013 Duel in the Pool.
Swimming World's Dan D'Addona was in the arena interviewing athletes and writing commentary as well as shooting photos with chief photographer Peter H. Bick. Splash through Bick's photo gallery below.
Final Scores
Energy Standard – 539
Cali Condors – 457
D.C. Trident – 330.5
Aqua Centurions – 300.5
Women's Individual Scoring
Sarah Sjostrom – 55.5 points
Olivia Smoliga – 44 points
Lilly King – 31.5 points
Men's Individual Scoring
Chad Le Clos – 43 points
Florent Manaudou – 41 points
Mitch Larkin – 30.5 points
Day 2 Winners:
Women's 100 Freestyle – Sarah Sjöström, Energy Standard – 51.76
Men's 100 Freestyle – Chad Le Clos, Energy Standard – 46.96
Women's 100 Breaststroke – Lilly King, Cali Condors – 1:04.43
Men's 100 Breaststroke – Ilya Shymanovich, Energy Standard – 56.71
Women's 400 Freestyle – Katie Ledecky, DC Trident – 3:54.06
Men's 400 Freestyle – Zane Grothe, DC Trident – 3:41.64
Women's 4×100 Medley Relay – Cali Condors (Smoliga, King, Dahlia, Comerford) – 3:49.06
Men's 200 Individual Medley – Mitch Larkin, Cali Condors – 1:52.93
Women's 200 Individual Medley – Melanie Margalis, Cali Condors – 2:04.18
Men's 50 Butterfly – Florent Manaudou, Energy Standard – 22.66
Women's 50 Butterfly – Sarah Sjöström, Energy Standard – 25.16
Men's 100 Backstroke – Kliment Kolesnikov, Energy Standard – 50.16
Women's 100 Backstroke – Olivia Smoliga, Cali Condors – 56.38
Mixed 4×100 Freestyle Relay – Energy Standard (Rylov, Bilis, Sanchez, Oleksiak) – 3:18.45
Women's 200 Butterfly – Hali Flickinger, Cali Condors – 2:05.42
Men's 200 Butterfly – Chad Le Clos, Energy Standard – 1:52.66
Women's 50 Freestyle Skins – Sarah Sjöström, Energy Standard (23.89, 24.32, 25.22)
Men's 50 Freestyle Skins – Florent Manaudou, Energy Standard (21.24, 22.00, 22.97)