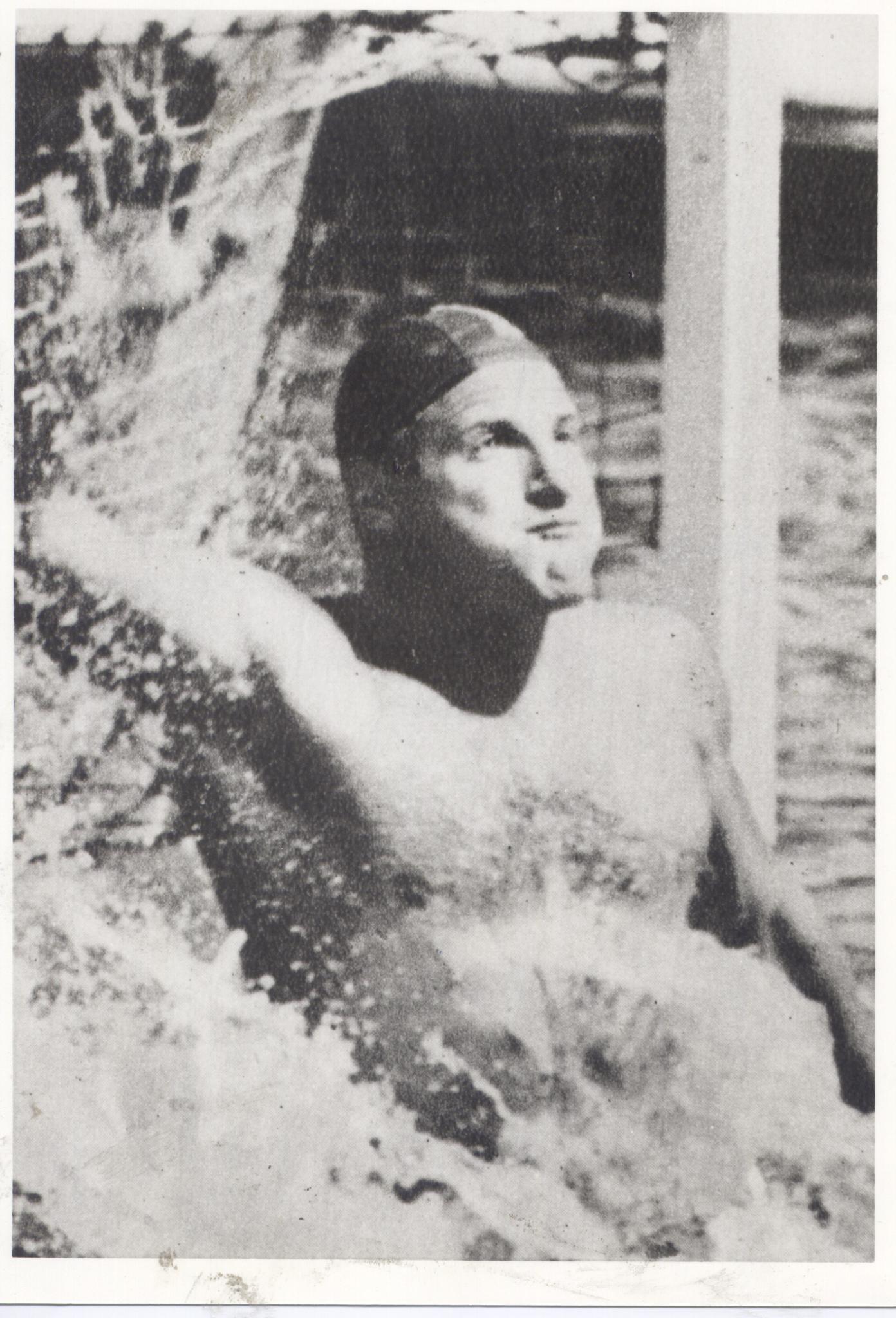 Zdravko Kovacic-Ciro (YUG)
Honor Water Polo (1984)
The information on this page was written the year of their induction.
FOR THE RECORD: OLYMPIC GAMES: 1948 (team member), 1952, 1956 (silver); EUROPEAN CUPS: 3 (1948, 1950 bronze; 1954 silver); Captain 56 times in 87 matches played for Yugoslavia National Team as goalkeeper; EUROPEAN CHAMPIONSHIPS: 1947.
Water Polo is a team sport so it is very difficult for the Hall of Fame to honor a water polo player when he's not from an Olympic gold medal team. Zdravko Kovacic is, however, a very easy case to make an exception for. Kovacic is the first athlete from Yugoslavia to be honored by induction to the Hall of Fame. He was captain for 56 of the 87 matches he played for the Yugoslavian national team. As the goal tender, he was always under fire. The real test of a water polo goal tender is how many shots he stops and how few goals he allows. How well Zdravko did is attested by his "big meet" results. He was acclaimed as "Best Goalkeeper" by a vote of his peers; the players, referees and coaches from all the teams present at the European Championships of 1950 and 1954, of the Olympic games of 1952 and 1956 and almost everything in between. According to his first swimming coach Hungarian Hunyadfi, Kovacic was "the Best Goalkeeper in the World." He was born July 5, 1925, in Sibenik, Yugoslavia, starting his swim career in 1934 as a breaststroke swimmer in Rijeka. His swimming-water polo careers were interrupted between 1941-45 by the German occupation during World War II. He served with the Partisans fighting for his country from 1943-1946. Kovacic resumed his water polo career as goal tender on the national team from 1945 until he retired because of business interests in 1957, and is today Director of the Maritime Shipping Col, Jogolinija-Rijeka and a member of both the Yugoslavian Water Polo Federation and Olympic Committee.