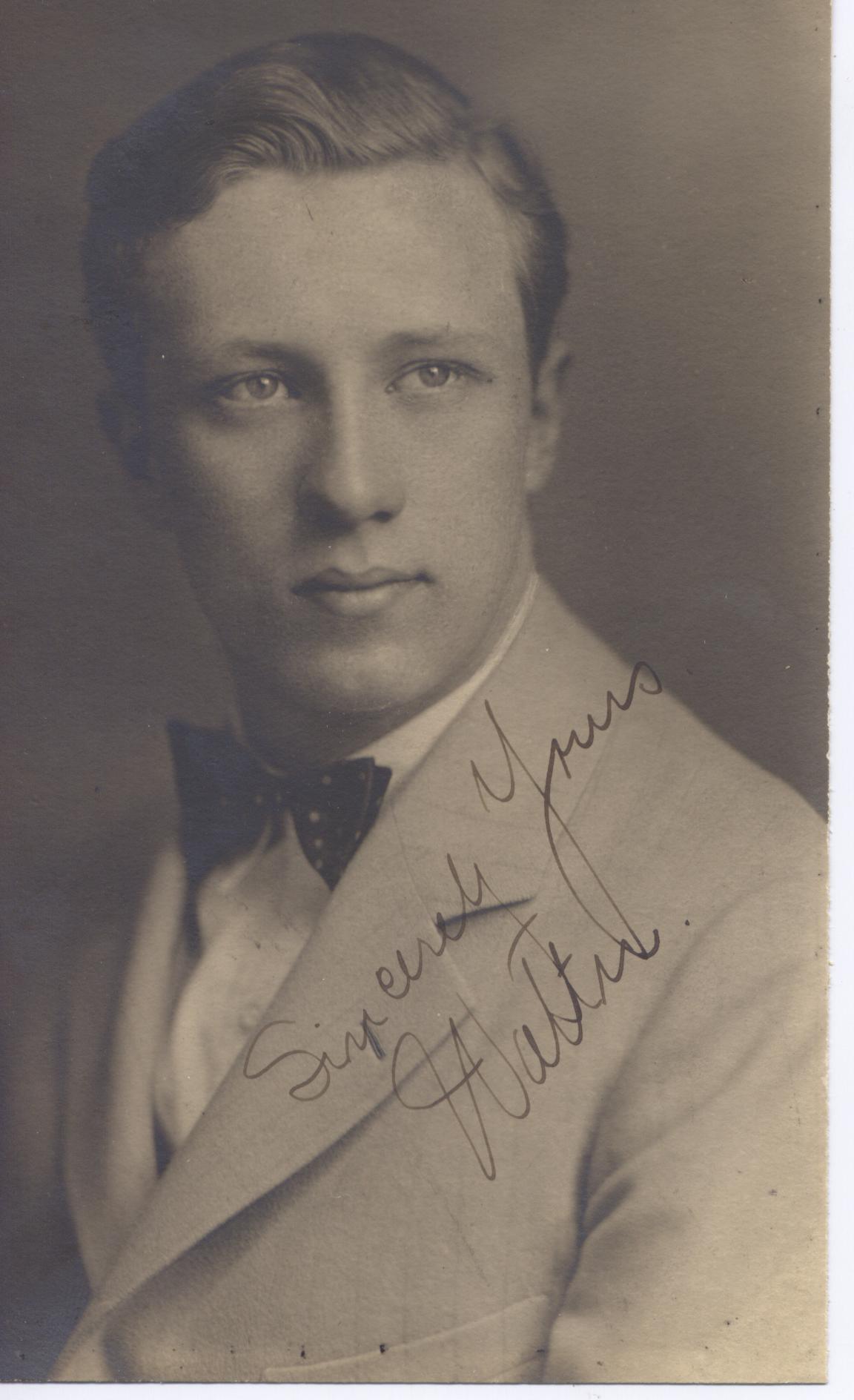 Walter Laufer (USA)
Honor Swimmer (1973)
The information on this page was written the year of their induction.
FOR THE RECORD: OLYMPIC GAMES: 1928 gold (4x200m freestyle relay), silver (100m backstroke), 5th (100m freestyle); NATIONAL OUTDOOR AAU SWIMMING CHAMPIONSHIPS: 1924 gold (individual medley; backstroke); AAU NATIONAL CHAMPIONSHIPS: 1926 gold (100yd freestyle; 150yd backstroke; 300yd individual medley; pentathlon (100m in each stroke plus 400m freestyle and diving); 1926 Swimmer of the Year by sports writers; In 1926 toured Europe and Far East, representing the U.S. in International Competition.
Walter Laufer had a rare chance to prove he was the USA's (and world's) best all-round swimmer in 1926 when he won both the Individual Medley and the Pentathlon (100 in each stroke plus 400 free style and diving) at the U.S. AAU National Championships in Chicago. Not only was Laufer the meet high point winner, but he individually outscored any other team and beat Johnny Weissmuller home on the anchor leg of the 400 freestyle relay. In addition to the 300 yd. individual medley and the pentathlon he won the 100 yd. freestyle and the 150 yd. backstroke. Naturally his Cincinnati YMCA team, all four them, won the nationals, beating out the famed Illinois Athletic Club. Sports writers picked Laufer as 1926 swimmer of the year. Neither Mark Spitz nor Weissmuller nor any other swimmer ever had a better Nationals than Laufer in 1926.
After this meet he toured both Europe and the Far East representing the United States in international competition. On the European tour in 1926, he competed in 21 cities in 23 days winning all but one event. In 1928 he was a member of the U.S. Olympic team, bringing home three medals. He placed second in the 100m backstroke for a silver medal, 5th in the 100m freestyle, and was awarded a gold medal as a member of the winning 800m freestyle relay team along with teammates Johnny Weissmuller, Austin Clapp, and George Kojak.
Discovered by Fred "Tiny" Pfiefer, Cincinnati East High coach, Laufer was later coached at the Cincinnati YMCA and Chicago Lakeshore Athletic Club by Stanley Brauninger. In Cincinnati, he was winner of numerous local events including victories in the four-mile Ohio River Swim in 1923 and 1924. He gained national attention in 1924 at the National Outdoor AAU Swimming Championships in San Francisco when he won first place in both individual medley and backstroke events. In 1925, at the Seattle National Outdoor Championships, he again distinguished himself.
Since we no longer have the Pentathlon to test all-round aquatic skills, and since it is no longer possible (with so many events) for one man to outscore the 2nd place team, it is safe to assume Walter Laufer's 1926 records are forever safe in the International Swimming Hall of Fame.