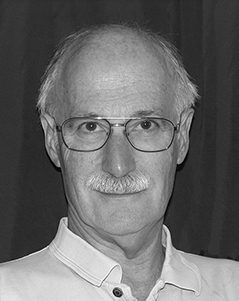 Walt Reid (USA)
Honor Masters Contributor (2018)
The information on this page was written the year of their induction.
INTERNATIONAL HIGHLIGHTS: FINA MASTERS: 1992: Meeting with Cornel Marculescu (FINA's Executive Director) about a new position "FINA Masters Recorder"; Development of procedures and forms for processing Masters World Record Applications and World Top 10 Tabulations; First and only FINA Masters Recorder from 1992 to present (volunteer position)
ISHOF/IMSHOF: provides list of candidates for "Honor Swimmer" based on the FINA Masters point system; developed computer programs and database for calculating points based on swimming World Records and Top 10; 2010- present: Chairman of IMSHOF Selection Committee and USMS Liaison to ISHOF
MASTERS SWIMMING INTERNATIONAL: producing World Short Course Meters Top 10 (1987-1989); Building and publishing MSI Top 10; Short Course and Long Course Meters
USMS: Convention delegate every year since 1984; USMS SCM Top 10 and records (1984-1987); USMS Top 10, all courses (1987-1998); USMS Recorder of Records (1987-2015); Chair USMS Records and Tabulation Committee (1987-1998); Member USMS Records and Tabulation Committee since 1985; Member USMS Ransom Arthur/Awards and Recognition Committee (1993-2014); ISHOF (International Swimming Hall of Fame) Liaison since 2010; Developed a Records Workshop in 2009; Developed Record application forms, pool length certification forms, and Split Request Forms; Helped draft legislation and regulations for records, Top 10, and official split times; Special projects for the USMS Executive Committee; Member of USMS National Meet Organizing Committee for 1992 and 2001 Long Course; Nationals and for 1997 and 2007 Short Course Nationals; Computerized USMS for Top 10 and records; wrote original Top 10 program including interface between LMSC's and USMS Top 10 and original interface between national results, USMS Top 10. He gave those programs to other LMSC's for their use. By 1988, ten LMSC's had taken him up on his offer, and it grew from there until USMS wrote its own program.
His love of swimming began in the mid-1950's when he swam for ISHOF Honor Coach, Dick Hannula at the Tacoma Swim Club. Walt Reid then went on to earn bachelor's and master's degrees in forestry at the University of Washington and Yale University and stopped swimming for 17 years. Having a desk job and needing some exercise, he discovered Masters swimming in 1977.
Walt not only dove into the pool to swim but became an enthusiastic volunteer with the Pacific Northwest LMSC. He volunteered on their newsletter, relay, nominations and ad-hoc computer committees. He also took a special interest in maintaining the association's Top Ten times as well as their records.
When he began attending USAS/USMS conventions in 1984, Walt offered to help tabulate USMS national records, and three years later, he became the Chair of the Records and Tabulation Committee.
Keeping the national records quickly evolved into Walt's development of computer programs that could track top ten times both nationally and at the LMSC levels. Then, in 1987 with the formation of Masters Swimming International, Walt developed a program and began compiling a database of Top Ten times from swimmers from around the world.
Walt's commitment to chronicling the performances of Masters swimmers globally was instrumental in making Masters a truly international endeavor and provided an invaluable resource for federations, national organizations and individual athletes. It also was instrumental in the adoption of Masters Swimming as one of FINA's seven aquatic disciplines. In 1992, Walt became the official FINA Masters Recorder and developed the procedures, forms and computer programs for processing Masters World Record applications and World Top Ten tabulations. He has served in this volunteer position, as the first and only FINA Masters Recorder since 1992.
Since 2003, Walt has also maintained a database of lifetime achievements that are used as the criteria for selection of Masters swimmers into the International Masters Swimming Hall of Fame.
Walt has received many awards and recognitions over the years, but none more memorable than when he received the FINA Silver Pin from Cornel Marculescu, FINA Executive Director and Mustapha Larfaoui, FINA President, at 2006 FINA World Masters Championships in Stanford.