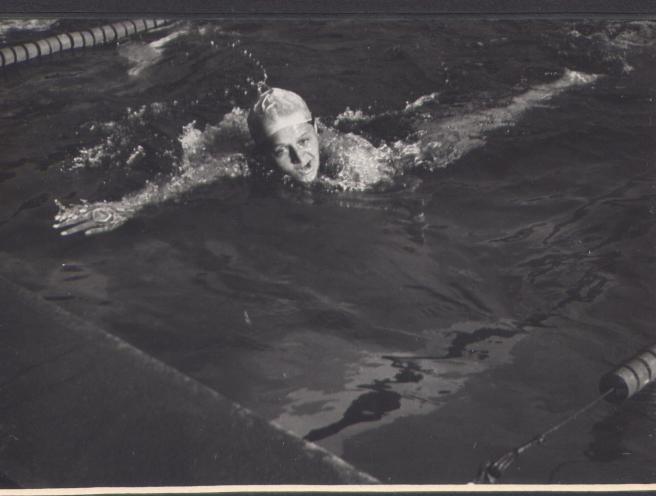 Valerie Gyenge (HUN)
Honor Swimmer (1978)
The information on this page was written the year of their induction.
FOR THE RECORD: OLYMPIC GAMES: 1952 gold (400m freestyle); WORLD RECORDS: 3; EUROPEAN CHAMPIONSHIPS: 1954 (member of winning Hungarian National Team); HUNGARIAN NATIONAL RECORDS: 23; HUNGARIAN NATIONAL CHAMPIONSHIPS: 15
Valerie Gyenge, like her swimming daughters Judy and Suzy, started as a breaststroke champion, but unlike her Canadian daughters she made her Hungarian National Team as a freestyler in 1949 swimming for the famous coach, Imre Sarosi. After winning at the Helsinki Olympics in 1952, she held the second and third place in world rankings prior to Melbourne in 1956, but failed to place higher than eight due to personal mental strain. She joined her water polo playing fiance in Canada where they got married. She swam for the EMAC Club in Toronto a few months and coached the club for three years.