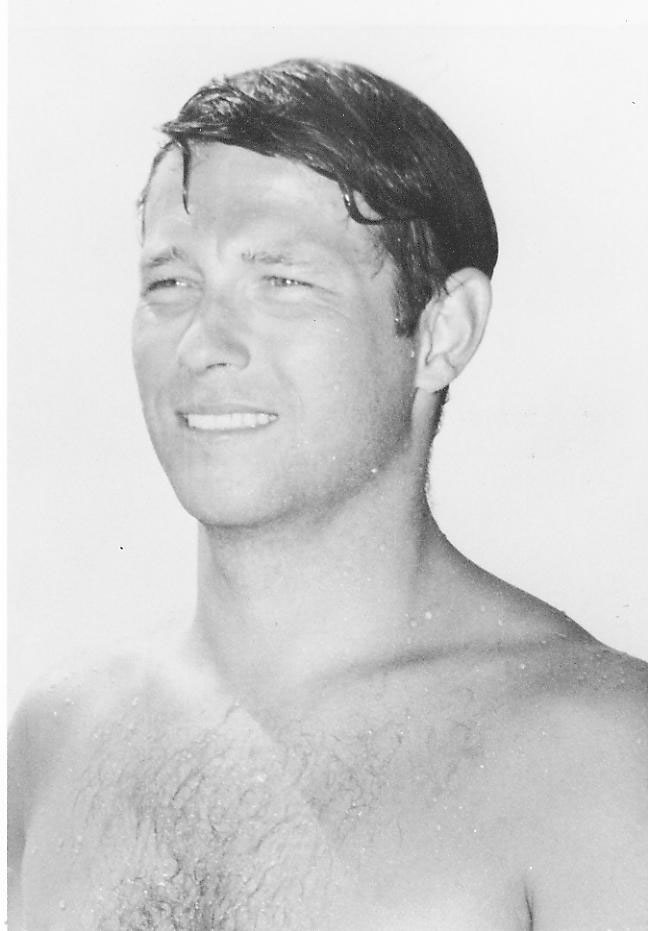 Thompson Mann (USA)
Honor Swimmer (1984)
The information on this page was written the year of their induction.
FOR THE RECORD: OLYMPIC GAMES: 1964 gold (medley relay); WORLD RECORDS: 2 (100m backstroke; medley relay); AAU NATIONALS: 6 (100m, 100yd, 200m, 200yd backstroke; 2 relays); AMERICAN RECORDS: 5 (100yd, 100m backstroke; 1 relay); First man under 1 minute in 100m backstroke (59.6).
There was no open 100m Backstroke in the 1964 Tokyo Olympics, but Thompson Mann (USA) knew he had a shot at breaking his own World Record (set in the U.S. Olympic trials) as the lead-off man in the 400m Medley Relay. He not only got the World Record (so did the relay), but he became the first man in swimming history to go under a minute on his back. His time was 59.6. Thompson swam for Bob Alexander, Mr. "A", of North Jersey and for Pat Earey at the University of North Carolina. With Mr. "A" as their coach, Mann shared backstroke billing with Jed Graef in Tokyo, both setting World & Olympic records. Dr. Thompson Mann says "the Olympics were so much fun that I decided to keep swimming and prove my Olympic gold medal was not a fluke!" He went on in 1965 to win U.S. Indoor and Outdoor titles in both the 100 and 200 Back, setting a world's best time and American record of 52.5 for the 100yd backstroke.