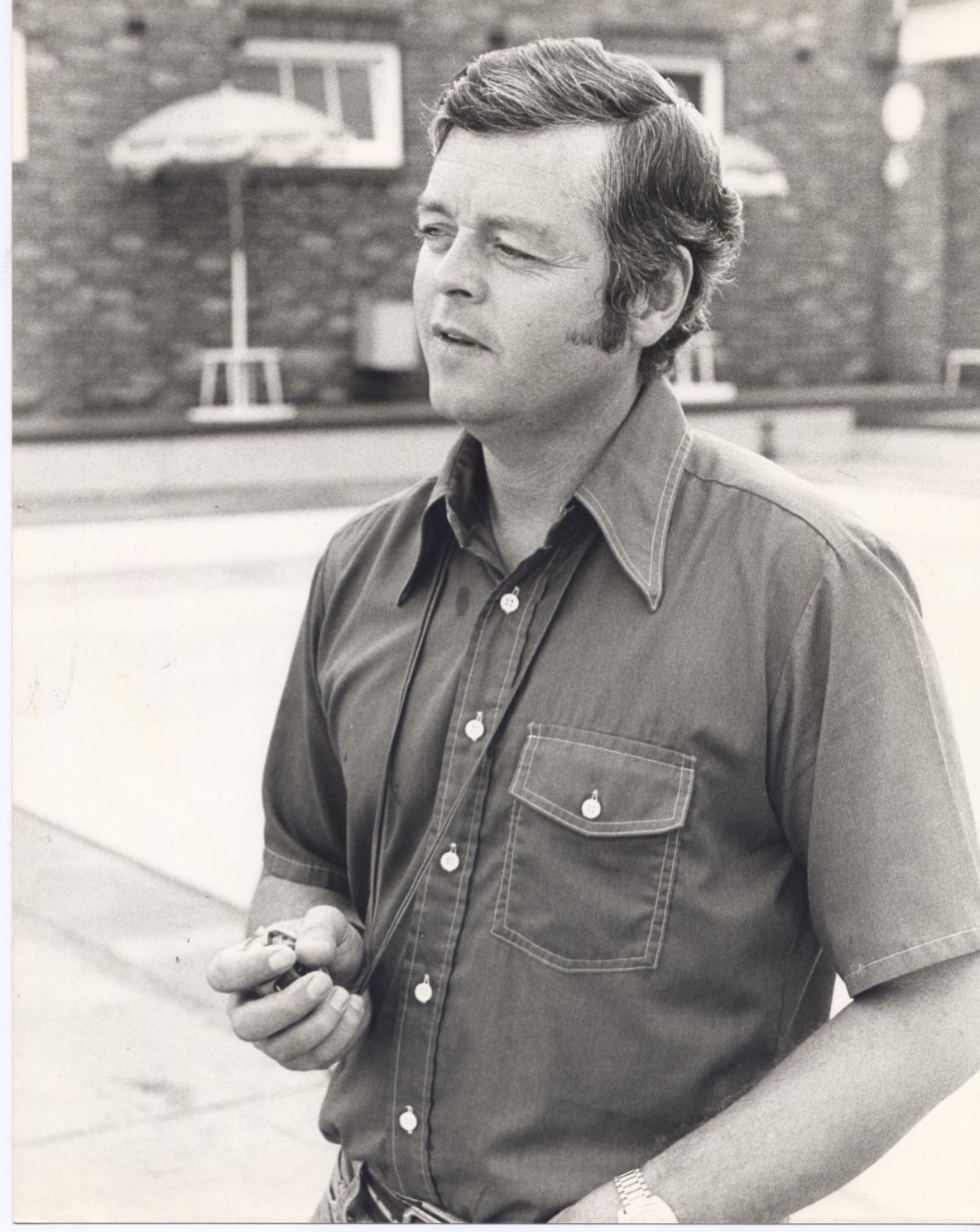 Terry Gathercole (AUS)
Honor Swimmer (1985)
The information on this page was written the year of their induction.
FOR THE RECORD: OLYMPIC GAMES: 1956 5th (200m breaststroke); 1960 silver (relay); Australian Olympic Coach 1964, 1976; WORLD RECORDS: 10 (200m, 110yd, 220yd breaststroke; 4 relays); COMMONWEALTH GAMES: 1958 gold (200m breaststroke, relay); Commonwealth Coach 1966; AUSTRALIAN RECORDS: 10 (100m, 200m, 110yd, 220yd breaststroke); AUSTRALIAN CHAMPIONSHIPS: 1954, 1956, 1957, 1958, 1959, 1960 (200m breaststroke; 1957, 1959, 1960 (100m breaststroke); Coaching 1964-1981; World Championship Coach 1975.
Terry Gathercole was a plumber by trade, a swimmer by choice and a swimming coach by profession. He was good at all three, and each helped the other. He used the breaststroke thighs he developed crouching under sinks to make Olympic teams and set many World Records. He used his ups and downs as a World Record swimmer to gain the savvy that made him a top coach in both Australia and the United States. He again used his plumbing skills when he built the first heated indoor swimming pool in Australia.
Gathercole was on a roll for two months in 1958 when, at 23, he set six World Records in breaststroke. He swam in two Olympics, medaling in 1960 (his second) in the Medley Relay. He came back to coach the Australian team in 1964 at Tokyo and saw his first of nine Olympic proteges, Ian O'Brien, win a gold medal, as did best girl swimmer Beverly Whitfield eight years later in Munich. This all happened just after he had returned home from five years of coaching in the United States.
Terry was president-elect of the American Swimming Coaches Association–the first and only non-American ever to be so elected, but he opted to return home (so his kids could be raised in Australia) after completing a five year contract as a swim coach in Midland, Texas. As a coach, Gathercole has represented Australia at two Olympics, the Commonwealth Games, the World Championships and the Pan Pacifics; equaling his eight overseas trips as a competitor. For nine consecutive years, he was on the Australian National Medley Relay.