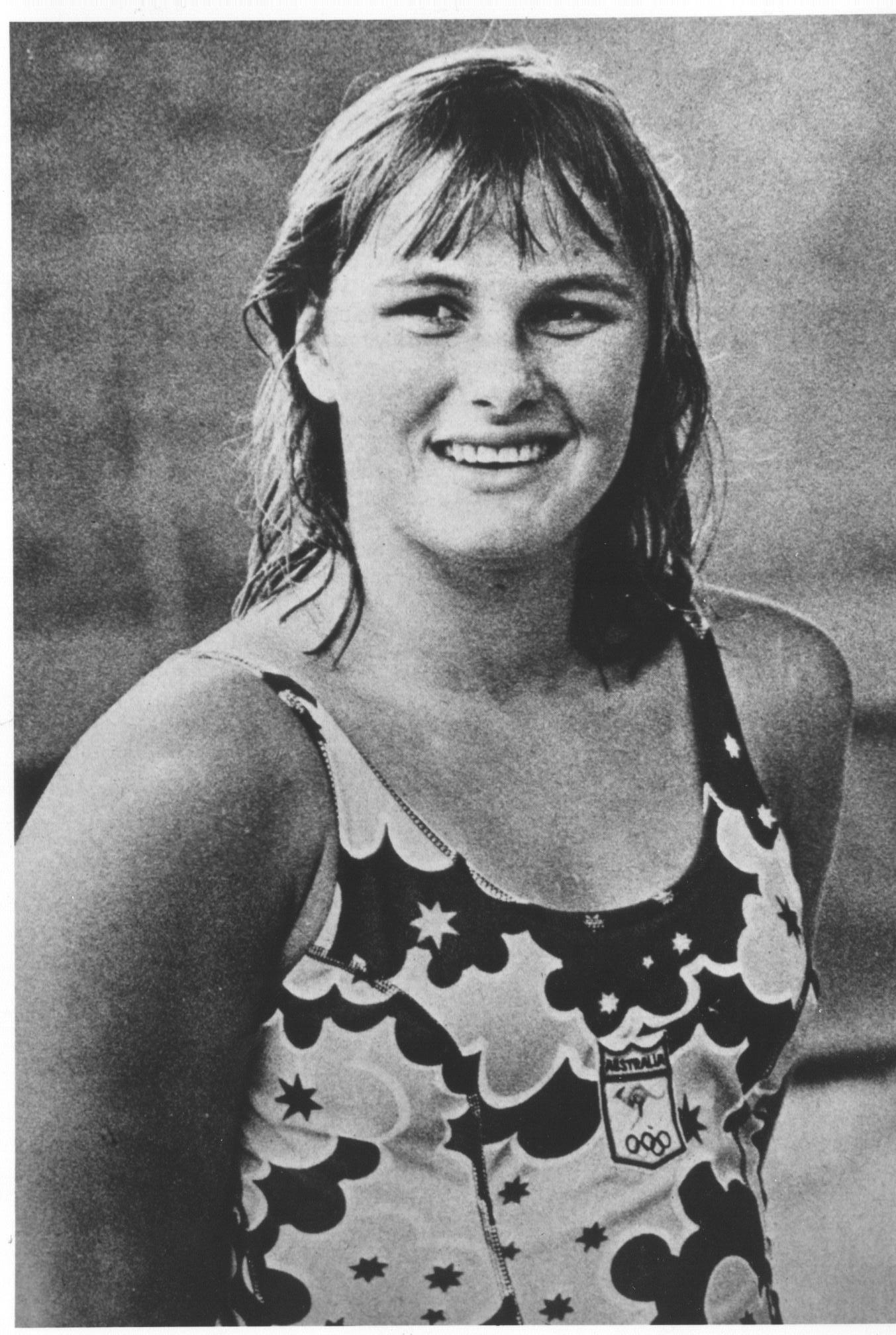 Shane Gould (AUS)
Honor Swimmer (1977)
The information on this page was written the year of their induction.
FOR THE RECORD: OLYMPIC GAMES: 1972 gold (200m, 400m freestyle; 200m individual medley), silver (800m freestyle), bronze (100m freestyle); WORLD RECORDS: 11 (from 100m to 1500m freestyle); "World Swimmer of the Year": 1971, 1972.
Shane Gould, in a short but brilliant career, held every freestyle world record and the four stroke 200 Individual Medley. She broke the oldest record in the books when she beat Dawn Fraser's 100m World Record at Sydney on January 8, 1972 (58.5). Fraser had held the record almost 16 years since December 1, 1956. In one short period form April 13, 1971 until January 8, 1972, Shane set 7 world records. She was 2nd only to Mark Spitz at the Munich 1972 Olympics in that no female swimmer had ever won 5 individual medals in swimming.