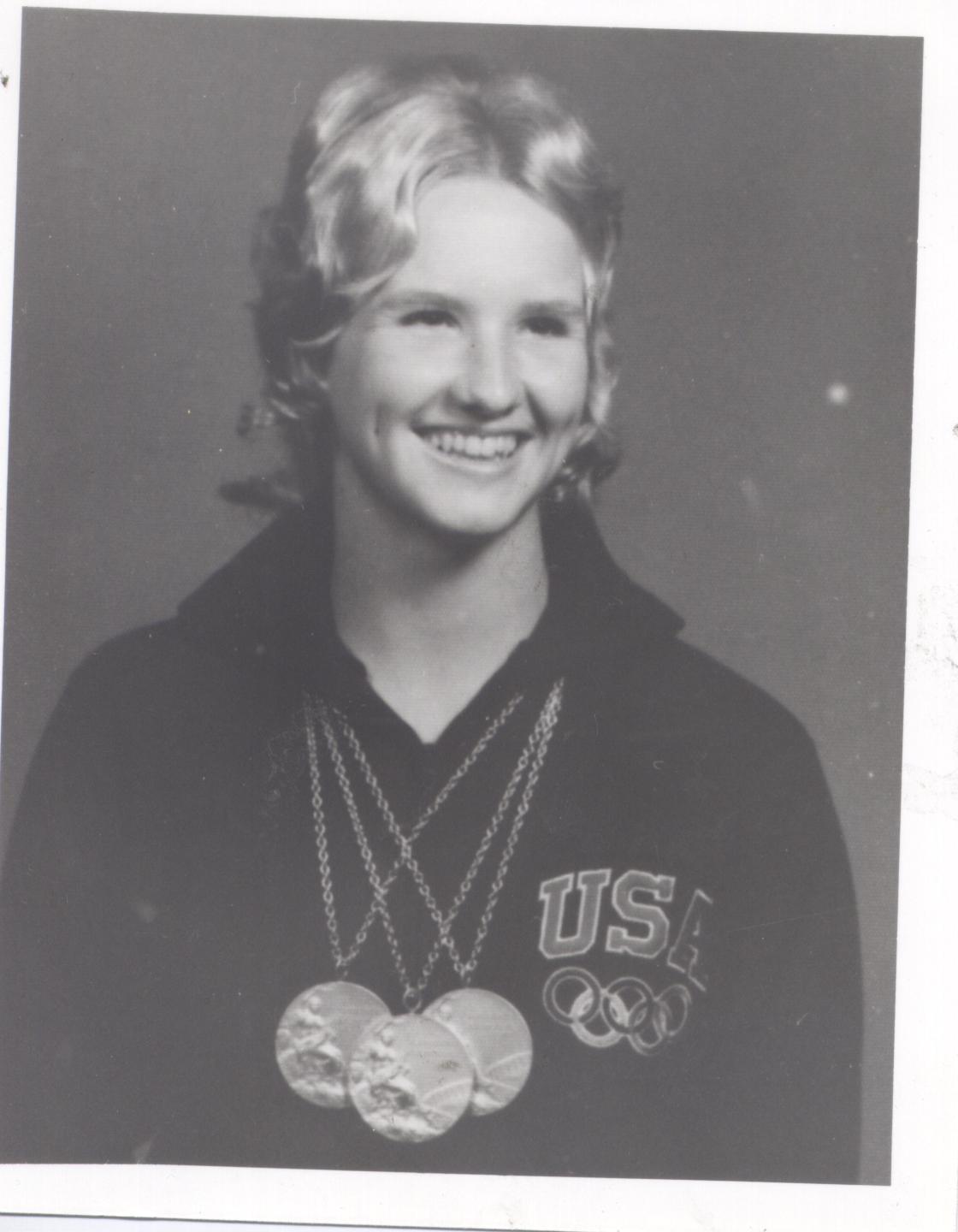 Sandra Neilson (USA)
Honor Swimmer (1986)
The information on this page was written the year of their induction.
FOR THE RECORD: OLYMPIC GAMES: 1972 gold (100m freestyle; 2 relays); PAN AMERICAN GAMES: 1971 gold (100m freestyle, relay), silver (relay); WORLD RECORDS: 3 (relays); AMERICAN RECORD: 4 (100m freestyle; 3 relays); AAU NATIONALS: (100yd freestyle; 1 relay); AIAW CHAMPIONSHIPS: 1977 (50yd, 100yd freestyle).
Matt Mann used to say, "So you won, but who'd you beat?" He could never say this to Sandra Neilson, a triple gold medal winner in the 1972 Munich Olympics. In order to win the 100 Meter Freestyle, Sandy had to beat the favorites: the world's top woman swimmer Shane Gould (Australia) and the top American woman swimmer Shirley Babashoff. By winning the open 100, Neilson also got to anchor both American relays to World Records and thus three gold medals when she was not supposed to win any. Such was the Olympic dream for a 16 year old high school sophomore.
Ironically, Sandra was repeatedly passed over for induction in the International Swimming Hall of Fame because of the four year retirement rule, until, in August 1984, her coach, Texas sports psychologist Keith Bell, protested that she had actually retired for nine years. Sandy fully retired shortly after her 1972 Olympic triumph but decided to try Masters (Old Folks) Swimming nine years later in 1981. When she won "all" in the 25-29 age group she decided to try big time senior swimming again at 28 and is already more than a second under her 1972 Olympic Record time of 58.59. "I want to swim as fast as I can for as long as I can," says Neilson, who has only seemed to win the big ones in her long career. She has already changed the swimming world's thinking on what is old . . . move over Phil Niekro, Pete Rose, Walter Spence, and Arne Borg!