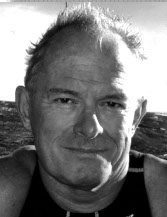 Robert Strand (USA)
Honor Masters Swimmer (2008)
The information on this page was written the year of their induction.
INTERNATIONAL HIGHLIGHTS: World Points – 947, Pre-1986 Points-0. Total Points: 947. Since 1990, he has competed in 5 age groups (40-44 thru 60-64). 39 FINA MASTERS WORLD RECORDS
Bob Strand began swimming as a youngster in the BayArea in the 1950's. He and his brother, Jack, competed for the Berkeley City Club Swim Team along side future Olympians, Dick Roth, Don Schollander and George Harrison. After winning numerous age group and high school National Championships, he went on to Indiana University to swim for legendary coach Doc Counsilman. Unfortunately, personal circumstances prevented Bob from ever swimming in NCAA competition. So, for 25 years, Bob left the world of aquatics for music, where he formed his own management/ concert production company. He worked with the likes of Fleetwood Mac, Santana, Steve Miller, Jefferson Airplane, B.B. King, and Ike & Tina Turner.
But chlorine was still in his blood. In 1990, Bob went to his local YMCA with a friend to lift weights. He visited the pool area where "the nostalgic smell of chlorine filled my head." Bob began swimming again with the Santa Rosa Masters and seven months later won his first Masters National Championship. Since then he has competed in five age groups, setting 41 FINA Masters World Records and 70 USMS national records. He has been namedWorld Masters Swimmer of the Year by Swimming World Magazine, three times, in 1996, 2001 and 2006.
Strand has dominated the breaststroke events in his age group and has added numerous records in the 100 and 200 individual medleys. Many of his records have stood for as long as 12 years, spanning three masters age groups. He moved to the Olympic Club in 1992 where he and his teammates have dominated their freestyle and medley relays, continually rewriting the record books along the way.