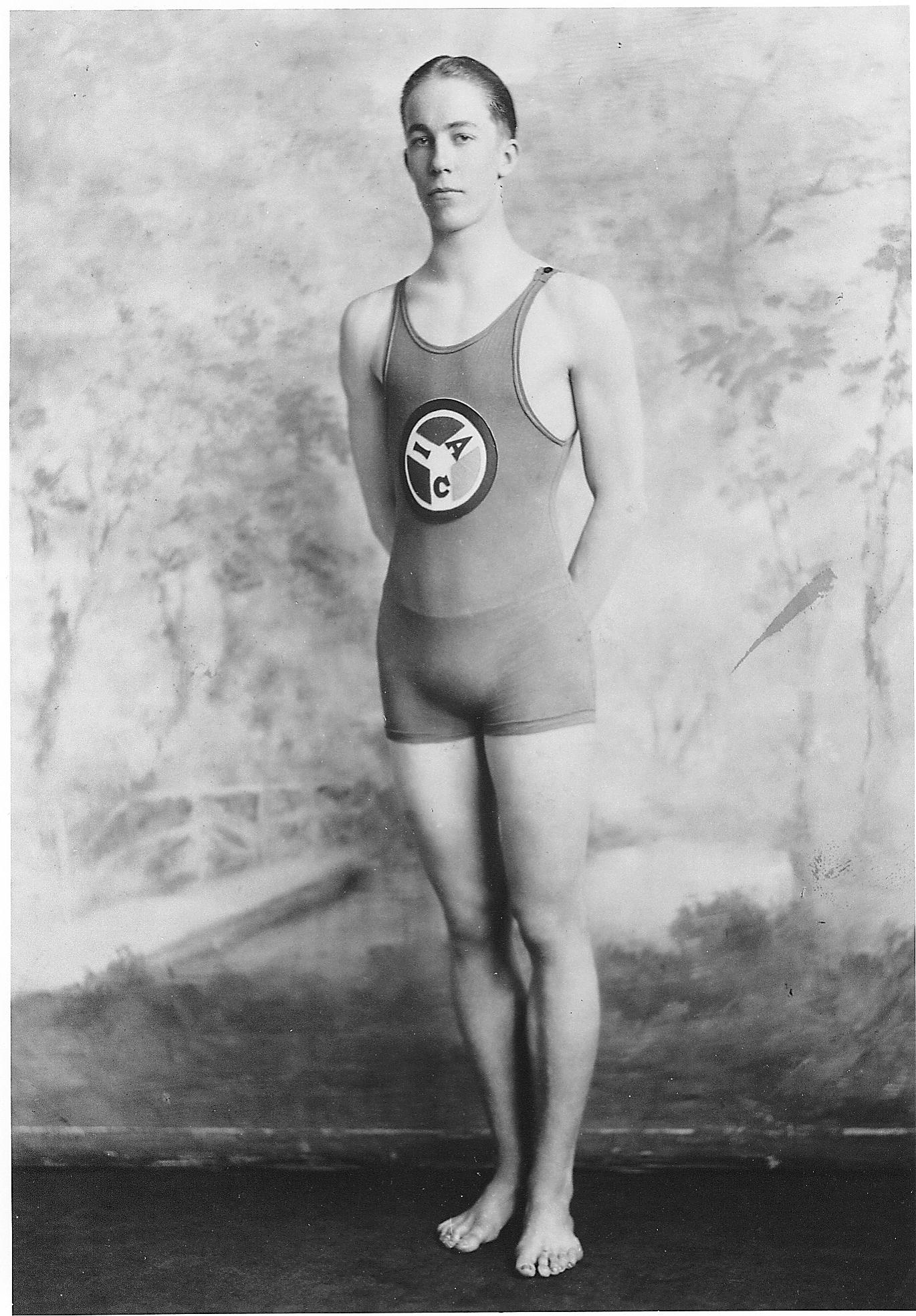 Robert Skelton (USA)
Honor Pioneer Swimmer (1988)
The information on this page was written the year of their induction.
FOR THE RECORD: OLYMPIC GAMES: 1924 gold (breaststroke); 1928 US Olympic Team Member; WORLD RECORD: (200m breaststroke); AAU NATIONAL CHAMPIONSHIPS: numerous; AMERICAN RECORDS: 9.
Robert Skelton is one of those exceptional swimmers who made up Bill Bachrach's Illinois Athletic Club teams in the early 1920s. Everybody remembers Johnny Weissmuller, but not too many recognized the exceptional team that backed him up. Robert Skelton was usually the USA's best breaststroker during these "best of times" — he won numerous A.A.U. National Championships and held nine American records, almost all short course. He won the Olympic gold in the 1924 Paris Olympics and set a world record in the 200. With the Olympic crown on his head, Skelton came back to win the nationals, set records again in 1925 and made the 1928 Olympic team.