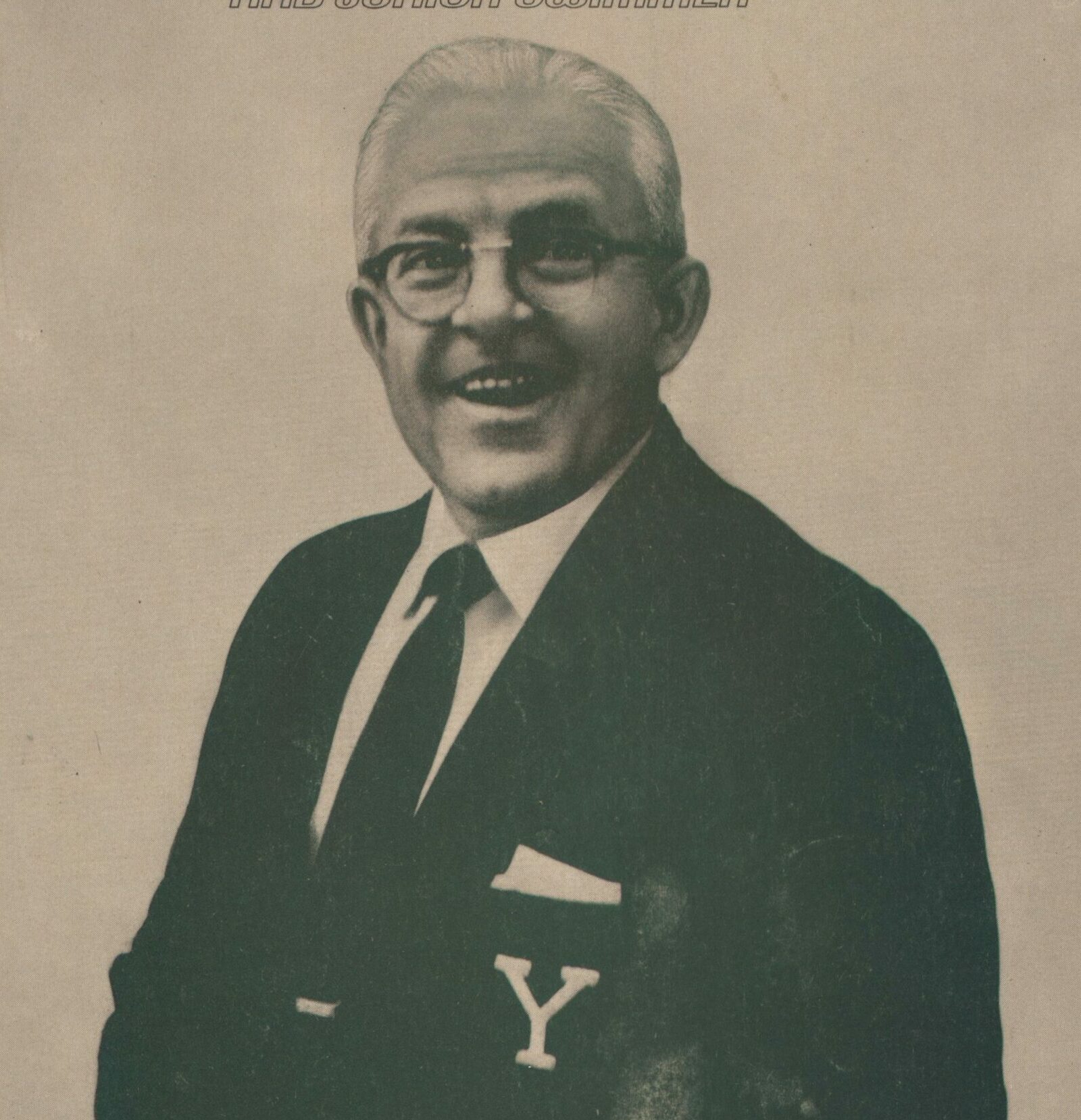 Robert J.H. Kiphuth (USA)
Honor Coach (1965)
The information on this page was written the year of their induction.
FOR THE RECORD: OLYMPIC GAMES: 1932, 1936, 1948 (U.S. Olympic Men's Swimming Team Head Coach); Yale University Swimming Coach for over 30 years, winning 200 consecutive meets, National AAU Team Championships, NCAA Championships; Introduced dry land exercises to swim training; National AAU Treasurer; AAU Youth Fitness Director.
On numbers of dual meet victories (only 10 losers in 42 years), numbers of Eastern Intercollegiate titles (38), numbers of times as U.S. Olympic coach (5), numbers of swim trips overseas (33), and numbers of AAU National Team Championships (14), no coach has been so successful as Yale's Bob Kiphuth. Perhaps the highlight of his career was Kiphuth's 1948 Men's U.S. Olympic swimming team, the only team in history to win first place in every event.
Kiphuth came from humble beginnings in Tonawanda, New York, and while this Buffalo area has never been famous for swimmers, it is another Oxford, Ohio, as a spawning ground for coaches, including Kiphuth, Matt Mann, Uhro Saari, George Breen and Harry Hainsworth. Originally an exercise-gymnastics-fitness instructor, Kiphuth came down from the gym to take over the swim team at the old Carnegie Pool when Matt Mann left Yale after 1917. His success was instant and continual.
More than any other coach, Kiphuth was responsible for adding dry land exercises and cross-country running to swimming programs. His success changed the long entrenched theories that swimming muscles had to be soft and trained only in the water. Kiphuth was accepted in Physical Education circles where his articles and several books made universal knowledge the techniques that had been kept secret in a few coaches' minds. He was the first editor and publisher of "Swimming World" magazine.
As Athletic Director and Physical Education professor at Yale, as a much traveled ambassador of swimming, Kiphuth played a key roll in sports administration, coordination and politics helping to break down much of the traditional thinking that a coach is a trainer that should be seen and not heard. Kiphuth was a founder of the Council for National Cooperation in Aquatics, a charter Vice President of the International Swimming Hall of Fame, a director of the Boys Clubs of America, the National Art Museum of Sports, the President's Fitness Council, National Swim Chairman of the AAU and many other executive-administrative functions other than coaching.
At Yale, he was a counselor to his many great swimmers out of the water but a very tough taskmaster to both swimmers and staff in his famous Payne-Whitney exhibition pool where his swimmers Jimmy McLane, Alan Ford and Jeff Farrell set many of the world records.
Kiphuth was a collector who filled his halls with pictures, clippings and trophies. When his bicycle was parked in the granite hallway of Payne-Whitney it meant the boss was in.