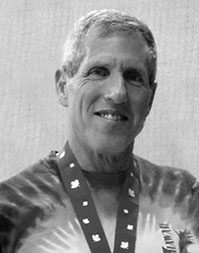 Richard Blough (USA)
Honor Masters Diver (2016)
The information on this page was written the year of their induction.
INTERNATIONAL HIGHLIGHTS (DIVER): NATIONAL MEETS: 1 METER SPRINGBOARD: 22 gold medals, 14 silver medals, 3 bronze medals; 3 METER SPRINGBOARD: 19 gold medals, 11 silver medals, 13 bronze; 10M PLATFORM: 6 gold medals, 9 silver medals, 13 bronze medals; INTERNATIONAL MEETS: 1 METER SPRINGBOARD: 8 gold medals, 3 silver medals, 1 bronze medal; 3 METER SPRINGBOARD: 8 gold medals, 1 silver medal, 3 bronze medals; 10 METER PLATFORM: 3 gold medals, 4 silver medals, 2 bronze medals.
He began diving at a young age and by the time he had entered high school, he had pretty much mastered the sport. By his Sophomore year, Richard Blough was winning Lake Erie League Championships and placing as high as fifth at the Ohio High School State Championships.
After high school, Blough was recruited to dive for Hiram College, where his diving success continued. In 1964, he placed second at the NCAA College Division National Championships on the one-meter springboard, earning him All-American honors. He went on to earn four additional All- American awards, for both the one-meter and three-meter boards the next two years.
After graduating, Blough entered the insurance industry and became a successful diving coach in his own right, coaching at Topeka West High School, the Topeka Swim Club, the College of Wooster and at Malone University.
Richard found his way back to diving as a competitor in 1985 through United States Masters Diving. Starting his masters career in the 40-45 age group, Blough won a total 52 gold medals at Masters national diving competitions. On the one meter springboard, he won 22 gold, 14 silver and three bronze medals; on the three-meter springboard he won 19 gold, 11 silver and 13 bronze medals and on the 10-meter platform, he accumulated, six gold, nine silver and 13 bronze. Internationally he has competed at four FINA World Championships and numerous World Masters Games . In these competitions he won a total of two gold, three silver and a bronze medal off the one meter; eight gold, one silver and three bronze medals off three meters; and three gold, four silver and two bronze medals off the ten-meter platform.
Unfortunately, an injury suffered in 2008 ended his competitive career, but he continues to officiate at NCAA Division III National Championships, something he has done every year since 1996.