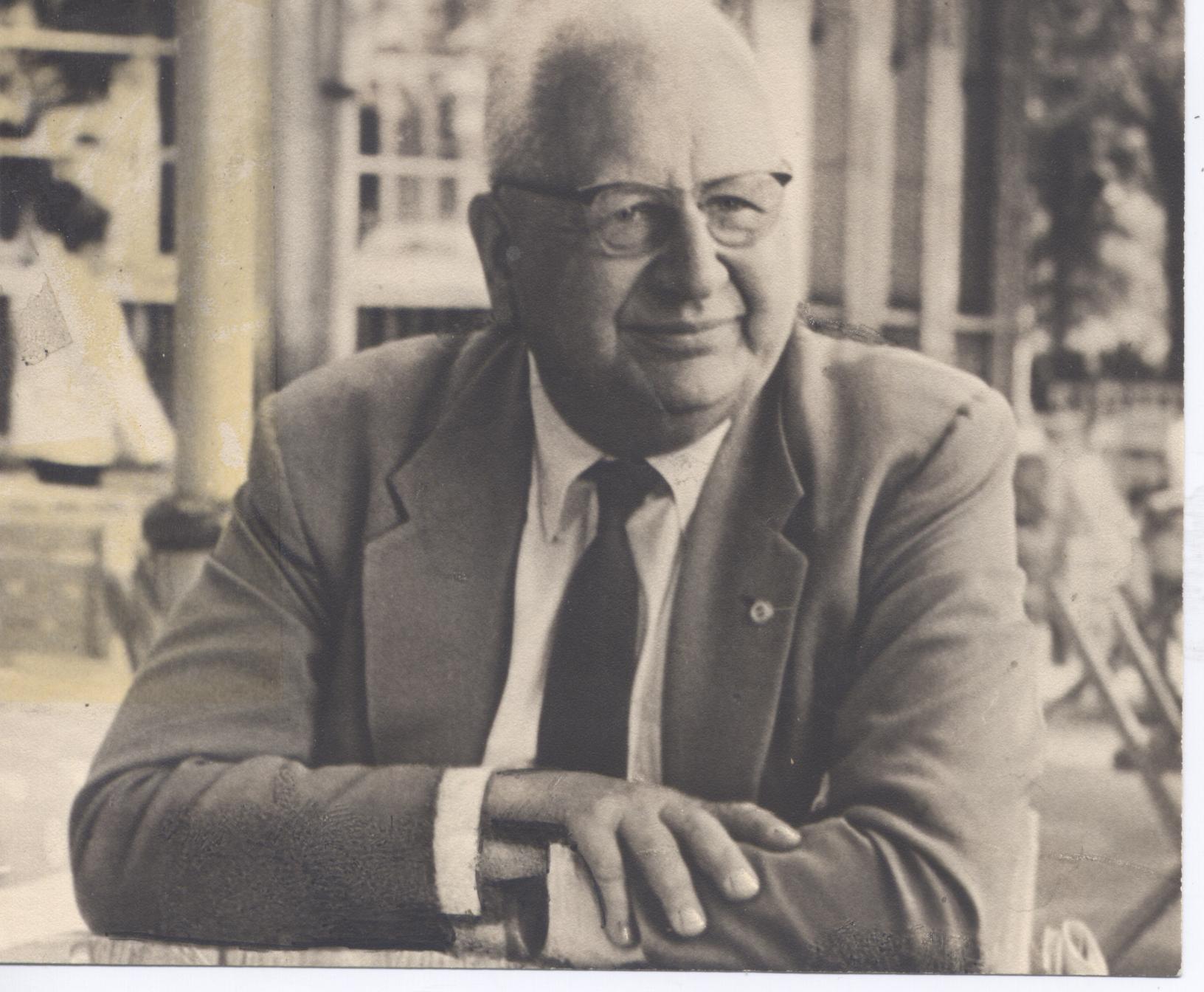 R. Max Ritter (USA/GER)
Honor Contributor (1965)
The information on this page was written the year of their induction.
FOR THE RECORD: OLYMPIC GAMES (GER): 1908 Team Member; 1912 4th (4x200m freestyle relay); Founding father of FINA; President of FINA, Secretary/Treasurer of FINA; Treasurer of U.S. Olympic Committee; U.S. NATIONAL CHAMPIONSHIPS: swimming, water polo.
R. Max Ritter competed as a swimmer in two Olympic Games (1908-1912) and helped found FINA (World Amateur Swimming Federation) in London preceding the 1908 Games. He was born in Madgeburg, Germany, educated in London from 1906-1909 and immigrated to the United States in 1910.
He is the only man ever to represent two major powers in the FINA bureau (Germany and the U. S.), the only founding father of FINA still living and the only American ever to be international President of FINA. He has also been secretary and treasurer of FINA, seen its membership grow from the 8 original members at the London Games to more than 90 at Tokyo in 1964
Ritter has served as treasurer of the U. S. Olympic Committee and he has been active for more than 50 years in the AAU. As an athlete, he not only swam for Germany in two Olympics but won national swimming and water polo championships in the USA after becoming an American.
Ritter joined the New York Athletic Club in 1914 and was still captain in the NYAC swimming team when he was 36 years old in 1922. As a sports legislator and administrator, his accomplishments are world-wide. In 1904 he helped found the famed Hellas Swimming Club in Madgeburg, and he is still honorary President. He helped draw up the rules for swimming and diving in the 1908 (London) Olympics. His founding FINA group set up the first uniform international rules for swimming, diving and water polo; also for world records and regulations for these competitions at Olympic Games.