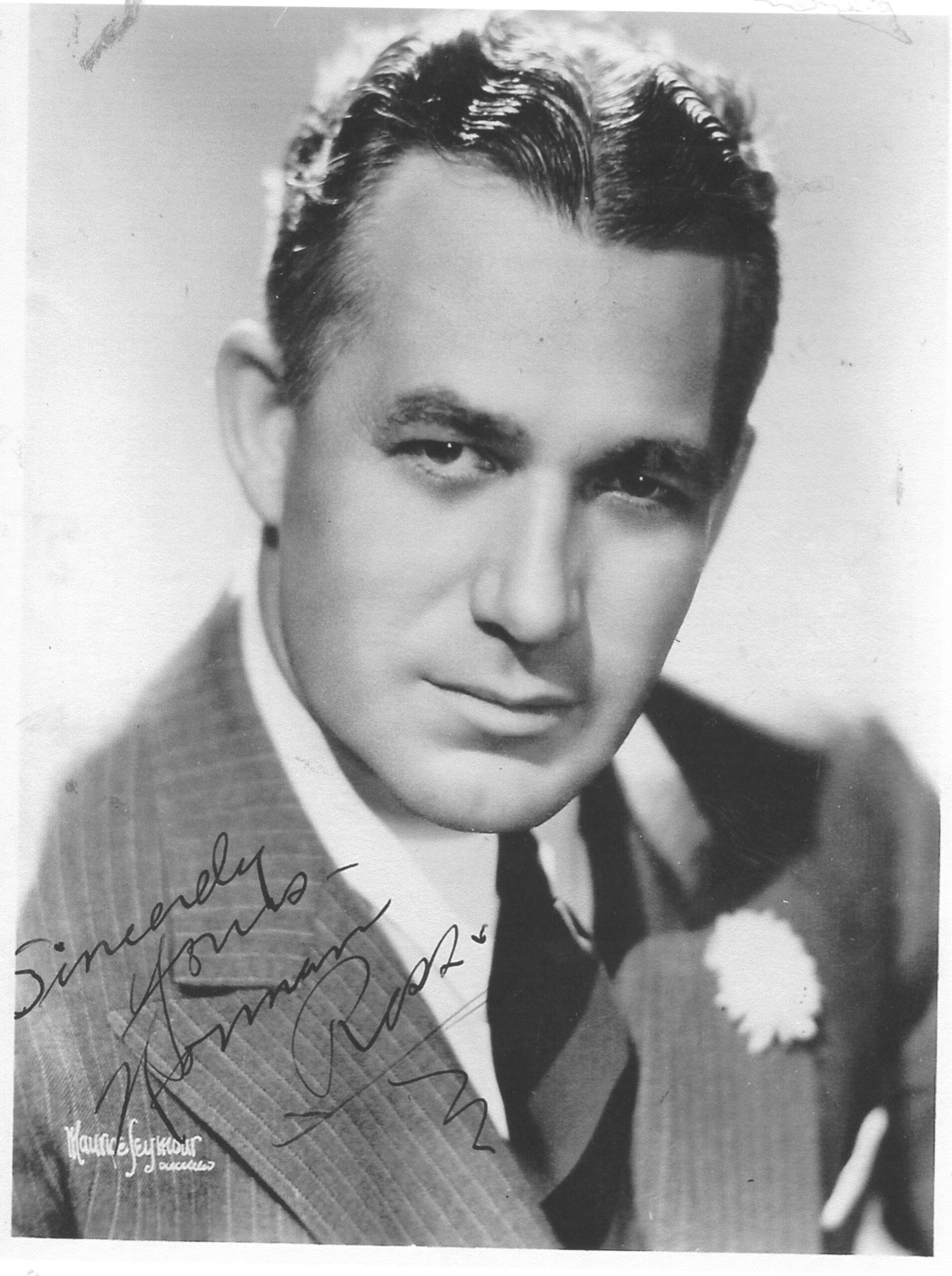 Norman Ross (USA)
Honor Swimmer (1967)
The information on this page was written the year of their induction.
FOR THE RECORD: OLYMPIC GAMES: 1920 gold (400m, 1500m freestyle; 4x200m freestyle relay), 4th (100m freestyle); WORLD RECORDS: 13; U.S. NATIONAL CHAMPIONSHIPS: 18
Not to be outdone by either Cann or Furuhashi, Norman Ross was decorated by General Pershing in world War I., served as aide to Gen. Doolittle in World War II.
In swimming, this great hulk of a man (6 ft. 2 in.–210 lbs.) held 13 FINA world records, won 18 U.S. National championships, held a total of 72 world, national and central U.S. records. He was the first non "trudgen" middle distance freestyler, using a scissor kick, 2 minors and a major as he turned to breathe (very similar to Roy Saari's kick 40 years later). Ross dominated both the 1919 Allied War Games with 5 firsts and the 1920 Olympics where he won 3 gold medals in the 400 meter freestyle, 1500 meter freestyle and as part of the USA's 800 meter freestyle relay. He worked out on the end of a rope in a canvas tank on shipboard.
As with most great swimmers of his era, Norman Ross wrangled a trip to Hawaii, but unlike the others, he returned with a Hawaiian Princess as his bride.
Ross certainly qualifies as one of the world's all-time great swimmers, but it is as a showman and leader of swimmers that he is best remembered. A master of "psyching" other swimmers, he also psyched the Olympic officials by calling a strike which the Olympic athletes won for a better ship home than the "cattle boat we went over on."
A few years later, after he had briefly coached the Detroit Athletic Club, Ross was back in Chicago and decided to try the Wrigley Marathon from Catalina Island to the California mainland. He was training in Lake Michigan and took a short training swim from the Lee Street Beach in neighboring Evanston to the first beach on Chicago's north side. Naturally all sunbathers were watching the head bobbing in the waves way out on the lake. Norman Ross, never one to disappoint a crowd swam into where he could stand in the water chest deep. "Is this Milwaukee?" he boomed. "No," said the sunbathers, "It's Chicago." "Nuts!" said Ross, slapping the water, "I must have missed my turn!", after which he dove back in and began swimming north.
After retirement from swimming, Norman Ross went into the music business and broke more records as this country's first classical disc jockey.
Receiving the award is Norman Ross, Jr., who, like his late father, is a familiar voice on Chicago radio and television.