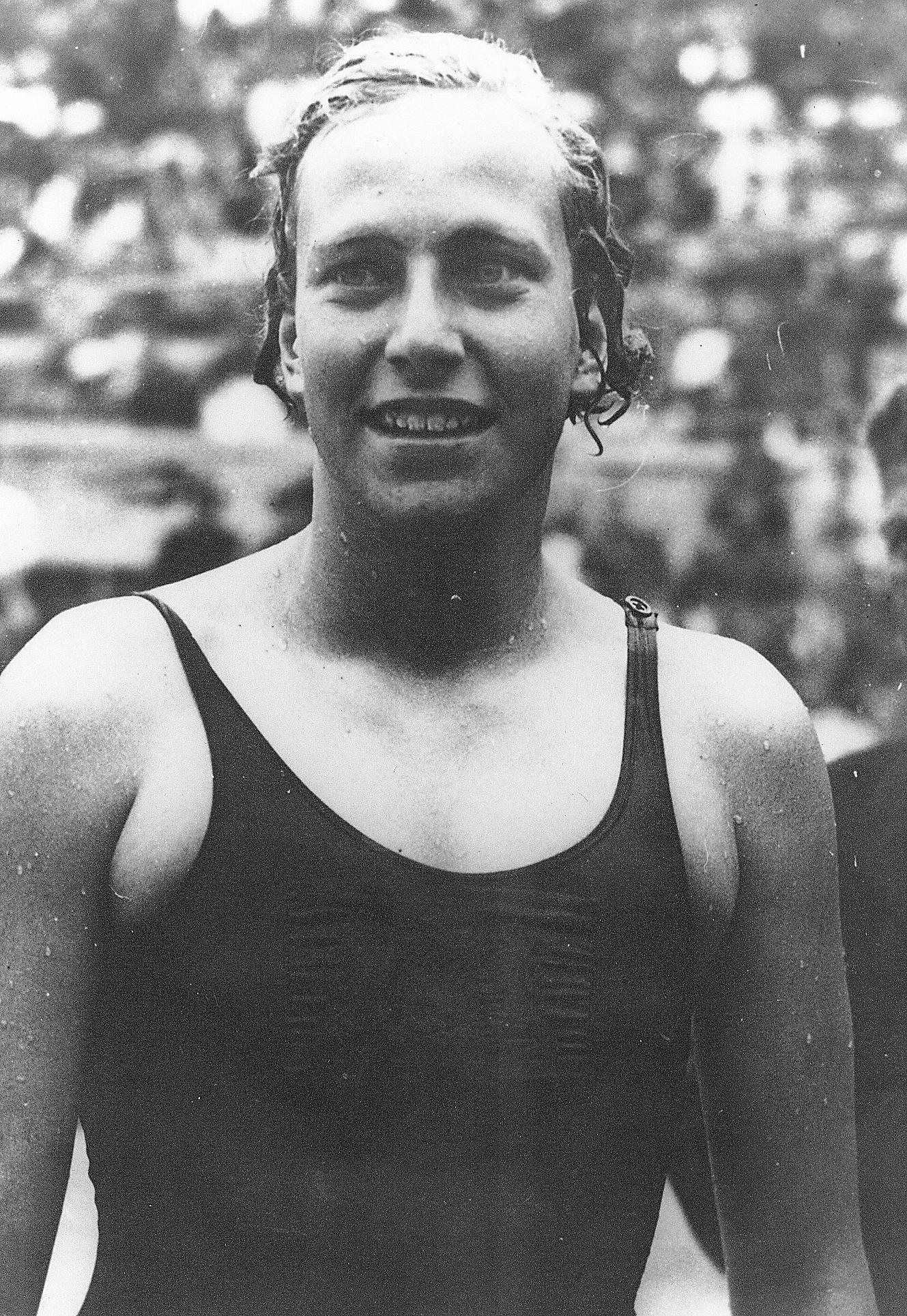 Nida Senff (NED)
Honor Swimmer (1983)
The information on this page was written the year of their induction.
FOR THE RECORD: OLYMPIC GAMES: 1936 gold (100m backstroke); WORLD RECORDS: 5 (100m, 200m, 150yd backstroke); many DUTCH CHAMPIONSHIPS.
Nida Senff, the '36 Olympic gold medalist in 100m backstroke, was robbed of her chance to try her luck against Eleanor Holm (USA). Eleanor, the reigning queen of the backstroke, was barred form competing in the '36 Olympics for drinking a glass of champagne on board the vessel taking the American team to Hitler's Berlin Games. It was Eleanor and not Nida who missed her chance at another gold. Both held innumerable World Records: Senff with 5 World Records during 1936 and the year after the Olympics was the best in Europe, and Holm, the 1932 champion, had won everything in North America leading up to the '36 Olympics. No one know who would have won, had the two met head-on, but Nida Senff now joins Eleanor Holm in the International Swimming Hall of Fame as certainly the top two Olympic Champion backstrokers of the era. Senff's Dutch team dominated the '36 Games with Hall of Famers Hendrika Mastenbroek and Willy den Ouden as no Dutch team has since. She is part of a trio dominating a line of Dutch backstrokers in the Hall of Fame. The others are Olympic Champion "Sis" Braun (1928) and the wartime sensation, Cor Kint, whose 1944 records stood until they were finally topped by Hall of Famer "Lynn Burke" (USA) in the 1960 Rome Olympics.