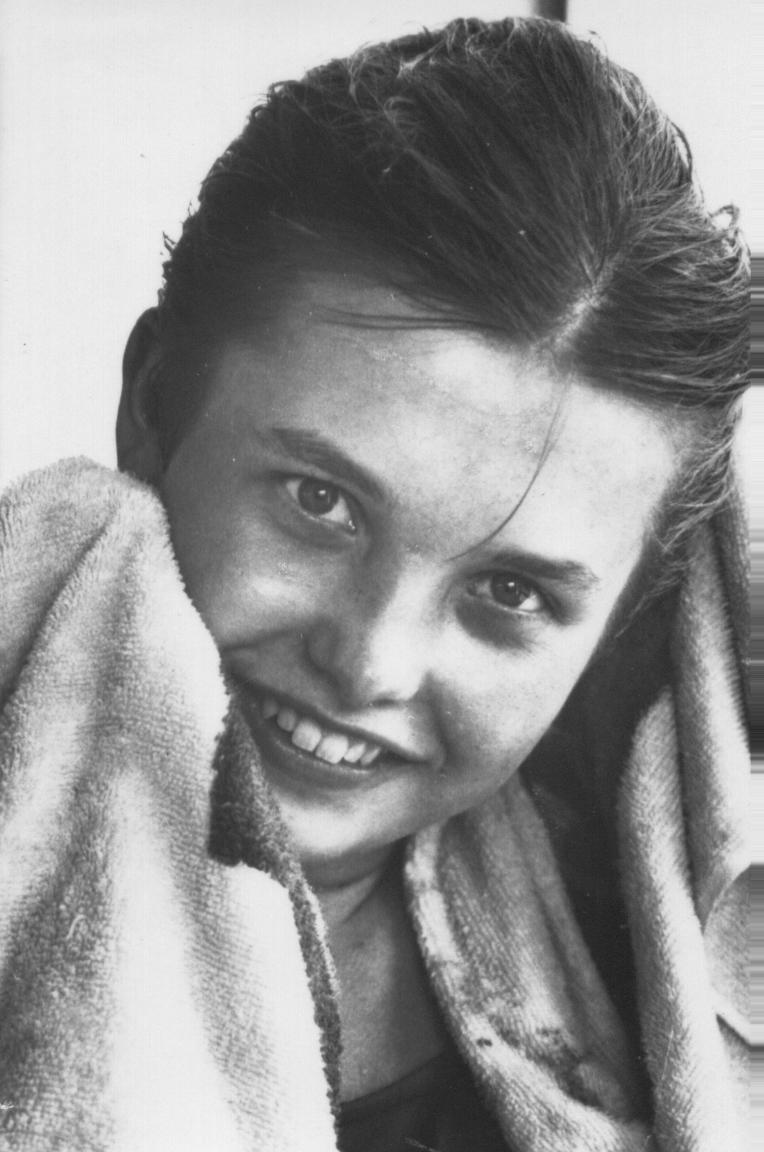 Milena Duchkova (CZE)
Honor Diver (1983)
The information on this page was written the year of their induction.
FOR THE RECORD: OLYMPIC GAMES: 1968 gold (platform), 1972 silver (platform); EUROPEAN CHAMPIONSHIPS: 1970 gold (platform); EUROPEAN CUP: 1967, 1971 gold (platform); WORLD CHAMPIONSHIPS: 1973 silver (platform); CZECHOSLOVAKIAN NATIONAL CHAMPIONSHIPS: 62 (1965-1977); ITALIAN CHAMPIONSHIPS: 3; EAST GERMAN INTERNATIONAL CHAMPIONSHIPS: 3; SWEDISH CUP: 1; Swimming World magazine's World's most outstanding female "Platform Diver of the Year": 1968, 1970.
Milena Duchkova won Czechoslovakia's first, second and only Olympic medals in any aquatic sport and she was the first female tower diver from any country to score more than 100 total points in the Olympics. This courageous little (5′ 2 1/2″) tower diver with the big eyes and the cute button nose started diving at age 12 and won the Olympics at 16, in 1968, although she wasn't sure until two weeks before the Olympics that she would be allowed to go to Mexico for the competition. Her country was occupied by the Russians at that time, and she had to cross a bridge guarded by Soviet guards each day to train. She came back to win the silver medal in 1972 and competed (without medaling) in 1976 after she had shoulder surgery 8 weeks before the Games. She received the Czechoslovakian "President's Award of Distinction" in 1972. Milena was a member of the Czech Olympic Committee and official medical doctor for the Czech diving team in 1978-1979. She began coaching in Prague 1978-1980 and in 1980 moved to Canada as head diving coach for the Newfoundland diving team, acting also as a coach and consultant to the Canadian National diving team. A brilliant student as well as athlete, Milena is fluent in 6 languages, won her Master of Sport '66. Meritorious Master of Sport '68, and coaching certificate also '68. She graduated as an M.D. in 1977 into the faculty of medicine with a specialty in dental surgery. On immigrating to Canada, she worked her way through dental school at the University of Manitoba in two years and is presently on the faculty while still coaching the Pan Am Diving Club in Winnipeg. Her coach was Marie Cermakova throughout her diving career.