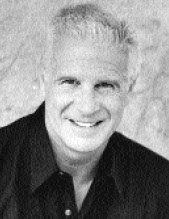 Mike Garibaldi (USA)
Honor Masters Water Polo (2004)
The information on this page was written the year of their induction.
INTERNATIONAL HIGHLIGHTS: Since 1988, he has competed in 5 age groups (30+ thru 50+); Competed in 7 Masters World Championships with his teams winning 3 gold, 2 silver, 1 bronze medals;
Mike Girabaldi was born January 2, 1946 in San Francisco. Although he knew how to swim as a child, his 'life' in the water began when he entered high school and started training with a local age group team. He represented his high school for three years, earning All-American status in freestyle. It was not until after his senior year in school in 1963, that he started playing water polo and began a life-long, love affair with the sport.
Upon entering Foothill College in 1963, he developed his water polo skills under Coaches Nort Thornton and Art Lambert at the Foothill Aquatic Club (FAC).He won "Most Valuable Player" of the California State Championship Tournament. His FAC won the AAU National Championships the two years he was on the team (1965-1966). Mike was an alternate on the 1964 U.S. Olympic Water Polo Team. During this same period, he was an All-American in distance freestyle events.
In 1966, he entered the University of Utah, where he earned NCAA All-American honors in distance freestyle for two years. He also introduced water polo to Utah enabling them to compete in theWestern Athletic Conference.
After college graduation, there was "no place to go" for a water polo player. There were no pro water polo leagues, and by being a teacher and coach, he was categorized as a "professional" by theAAU, which prohibited him from competing in the AAU Water Polo Nationals. He did not play the sport for the next 18 years, from 1970 to 1988. During this time, he concentrated on both roughwater and Masters swimming. As amember of the San Francisco Dolphins Club, he set records for the San Francisco Golden Gate Bridge and Alcatraz Island rough water swims and numerous other swims in the San Francisco Bay.
During this period of time, Mike coached water polo and swimming at various colleges and universities including University of Utah (1967-1969), San Francisco State University (1970-1973), Hartnell College (1973-1978), University of San Francisco (1989-1991), Pierce College (1995-1997), Santa Monica College (1997-2000), and Justin High School (2002-2003). He also established a career inmodeling and acting, doing over 600 television commercials including Gillette, J.C. Penney, Frito Lay and all the major automobile manufacturers. T.V. acting included shows L.A. Law, Young and the Restless, Highway to Heaven, Fall Guy, QuincyM.D., and many more. He did over 200 print advertising shoots for multiple businesses.
It waswhile attending the 1988 BrisbaneMastersWorld Championships in swimming that Mike wondered over to the adjacent pool where the first unofficial Masters water polo game was being held. The only qualification was that the players had to be registered Masters swimmers and at least 30 years of age. He joined the team from Guam and played five games in two days to take second place to an Australia team. He returned home to help organize the first U.S. National Masters Water Polo Championship held in El Segundo, California. There was only one 30+ age group with five teams.
From this beginning, U.S. Masters Water Polo has grown nationally to include 25+, 30+, 35+, 40+, 45+ and 50+ age groups, and women's age groups have also been added. Mike has competed in all of the age groups and doesn't plan to stop until he has played in the first 55+ and even 60+ age group teams. His infamous left hand has helped him become MVP or leading scorer of almost every tournament. He has competed in every Masters U.S. National and World Championships since 1988, his teams winning first or second place.
Mike continues to compete, coach, teach, act and model in his busy life schedule.