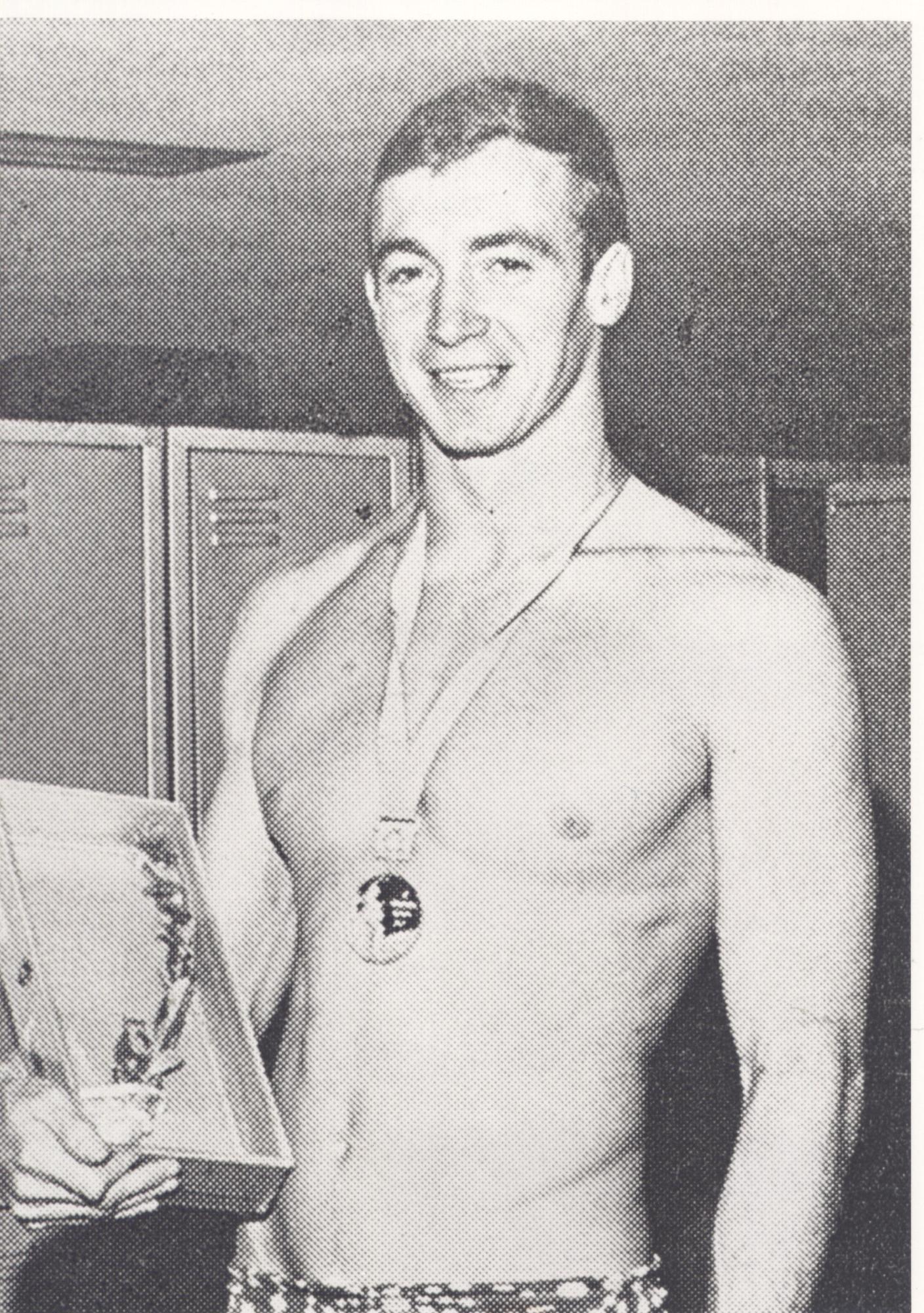 Michael Wenden (AUS)
Honor Swimmer (1979)
The information on this page was written the year of their induction.
FOR THE RECORD: OLYMPIC GAMES: 1968 gold (100m, 200m freestyle), silver (800m freestyle relay), bronze (400m freestyle relay); WORLD RECORDS: 6; WORLD CHAMPIONSHIPS: 1973 (1 silver, 1 bronze); AUSTRALIAN CHAMPIONSHIPS: 10; COMMONWEALTH GAMES: 1966, 1970, 1974 (9 gold, 3 silver, 1 bronze); His honors include the Royal Order of the British Empire.
In 1968 Michael Wenden was the first man to beat Don Schollander in the 200 freestyle in more than 5 years. It was in the 200m finals at Mexico City. In these Games, Wenden went a faster World Record time every time he hit the water. In the 100m freestyle final he beat Ken Walsh, the World Record holder, by six-tenths in 52.2, and in the 200m, Schollander, the World Record holder by six-tenths in 1:55.2. He came back another day and yet another to anchor the 400m freestyle relay in 51.7 and the 800m freestyle relay in 1:54.3. He came back once more to anchor the 400m medley relay with 51.4, all in a losing cause if you can consider Olympic silver and bronze relays as losers. Wenden came out of retirement to dominate his third Commonwealth Games in 1974 at Christchurch where he took off his suit (under a robe) and waved it to the standing, clapping, cheering crowd.