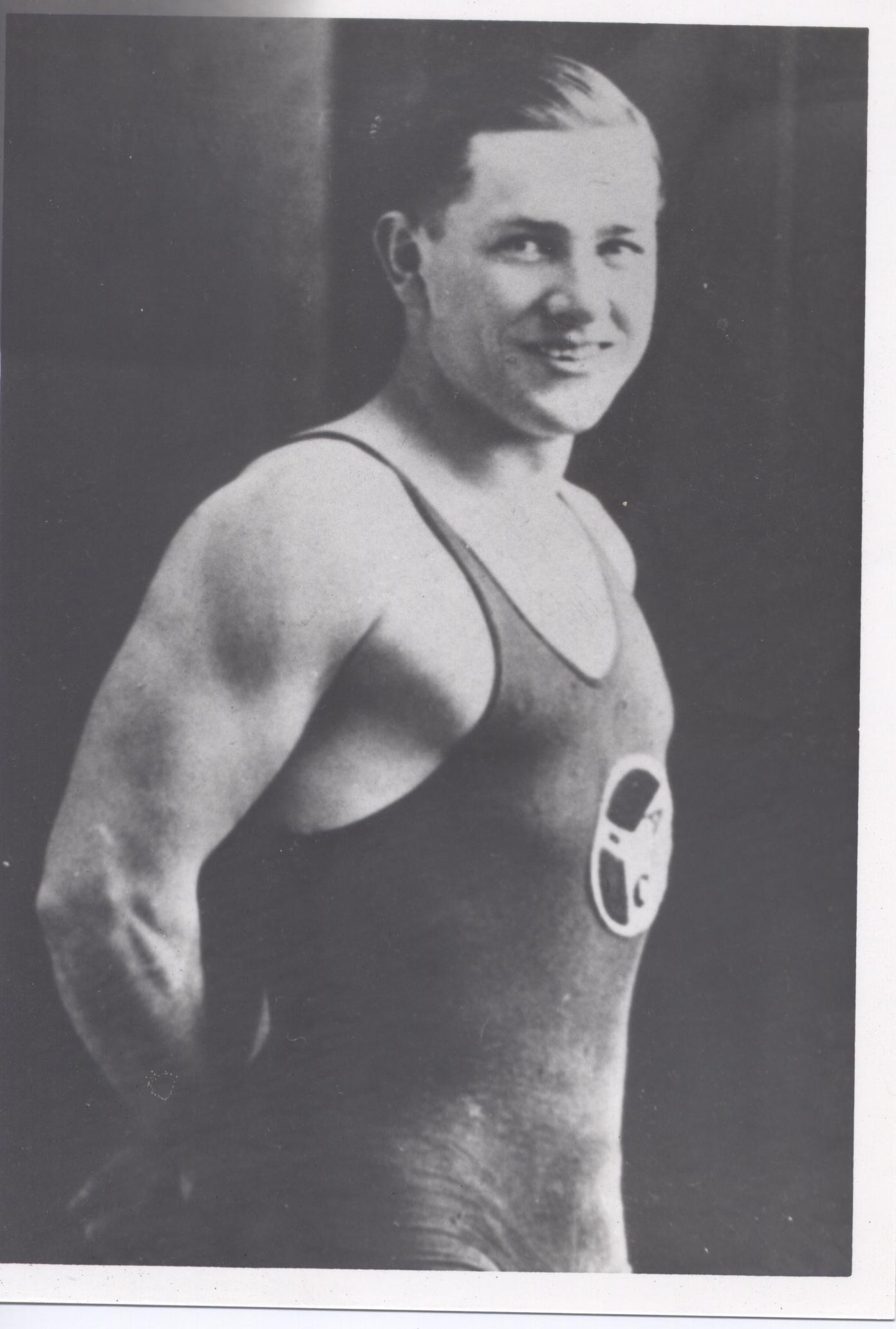 Michael "Turk" McDermott (USA)
Honor Swimmer (1969)
The information on this page was written the year of their induction.
FOR THE RECORD: OLYMPIC GAMES: 1912 (participant); 1920 (participant); NATIONAL Titles: 200yd breaststroke (9 years in a row – 1908-1918); NATIONAL AAU Titles: 1911, 1913, 1916, 191 (10 mile swim); CENTRAL AAU CHAMPIONSHIPS: 162; National Champion International Athletic Club water polo team (1914, 1915, 1916, 1917); Missouri Athletic Trophy.
"Turk" McDermott has made his mark as a Chicago contractor 942 years) but before, during and after this business success, he has been a key figure in amateur sports as a swimmer, water polo player and then as an organizer.
As recently as 1959 he was chairman of the Sports Committee that hosted the Pan American Games. Chicago agreed to hold the games at the last minute when another city defaulted, and McDermott's organizing committee accomplished in a few weeks what often takes a few years.
For thirteen years (1950-1963), McDermott was a director of the famed Illinois Athletic Club, famed because it had spawned several of the USA's Olympic swimmers. Notably, one of them was Turk McDermott, along with Hall of Famers Johnny Weissmuller, Sybil Bauer, Jam Handy, Harry Hebner, Ethel Lackie and coach Bill Bachrach. A list of all the IAC national champions and Olympians would take the rest of the page. Suffice to say Turk McDermott was one of the best. He and he alone among U.S. swimmers won a national title nine years in a row in the same event, 200 yard breaststroke (1910-1918).
McDermott spent 11 months as a Naval aviator flying in France with the AEF during World War I.
This Navy flying service, and not another swimmer, ended this streak as McDermott came back 3 years later to win again in 1921. If his record might have been 12 rather than 9 consecutive breaststroke crowns, McDermott showed his durability and versatility as a swimmer in at least two other areas. As a distance freestyler, he won the National AAU 10 mile swim fours (1911, 1913, 1916, 1917) and played on the National Champion IAC water polo team (1914, 1915, 1916, 1917). His 162 Central AAU championships is a record even Johnny Weissmuller failed to break. Except for war service in Europe and a budding business career, nobody knows how long McDermott might have continued to dominate U.S. breaststroke and marathon swimming. There being no Olympic marathon in swimming, Turk settled for the all silver $10,000 Missouri Athletic Trophy which had to be won 3 times.
If Turk McDermott's national career was one of multiple successes, his Olympic record was one of frustration. At Stockholm in 1912, McDermott lost to Bathe of Germany, although he beat the German in their next three races and in faster time, as the Olympians toured Europe. Determined to prove his world supremacy, McDermott was at his peak for the 1916 Games when they were cancelled because of war. Navy Lieutenant McDermott competed again in the 1920 Games but once again the gold medal evaded his grasp and ditto the Olympic water polo crown in both Games