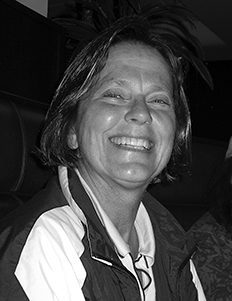 Mary Bennett (USA)
Honor Masters Diver (2018)
The information on this page was written the year of their induction.
INTERNATIONAL HIGHLIGHTS: 85 NATIONAL TITLES, 6 FINA MASTERS WORLD CHAMPIONSHIPS: 13 gold, 5 silver, 1 bronze; 3 WORLD MASTERS GAME TITLES; 5 FINA WORLD RECORDS; COMPETED IN FOUR AGE GROUPS BETWEEN 1990 AND 2014 (50-54, 55-59, 60-64, 65-69).
Mary Bennett of Urbana, Illinois, attended well-known swimming prep school, Pine Crest, in Fort Lauderdale, Florida, and continued on to the University of Michigan, where she received a degree in zoology. She eventually became a certified public accountant and owned her own business where dealt with clients from all over the country. Bennett had an exciting life, traveling and living all over the world. A member of the USA Peace Corps, she taught science in Liberia, and was the National Women's Swim Coach in Nigeria. Bennett also resided in Saudi Arabia and Iran. She moved around the U.S. a couple of times, and ended up in Lawrenceville, New Jersey in 1986.
A lifelong swimmer and diver, Bennett participated in the 1968 Olympic Trials in freestyle, just missing out on making the team. As a student at the University of Michigan, she competed in both swimming (50m free, 200m medley relay, 200m free relay) and diving, (1m, 3m).
She eventually left swimming behind to focus her attention on diving and formed a close relationship and bond with ISHOF Honoree, Dick Kimball. In 1990, she returned to diving and began competing in Masters events, both on the national and international level.
Mary competed in four age groups between 1990 and 2014 (50-54, 55-59, 60-64, 65-69) in the 1m, 3m, 10m and also in the synchronized diving events winning a total of 106 gold, 23 silver and three bronze medals. Bennett competed in six different FINA Masters World Championships, where she won 13 gold medals, five silver medals and one bronze medal. At the World Masters Games (2002, 2005, 2009) she won five gold and four silver medals. Just months before her death from cancer she won the synchro platform event in Montreal in 2014. At the time, Mary was on oxygen and had to be carried up the ladder to do her dives but insisted on finishing the event. Sadly, she passed away on October 11, 2014.
Bennett was one of the founding members of the East Coast Masters Diving (ECMD) and continues to be an inspiration to all Masters divers. Today, ECMD hosts an annual "Mary Bennett Masters Invitational Diving Meet" for divers over the age of 21 years old.
This past year, a record number of Masters divers participated from Canada, California, Missouri, Virginia, Maryland, Washington D.C., New York, Connecticut, Pennsylvania and New Jersey. Many new faces competed, as well as the reliable group of well-known friends.
In Mary's honor, East Coast Masters Diving also offers the "Mary Bennett Memorial Diving Scholarship". This scholarship enables divers needing economic support to further develop their diving skills and competitive experience. The program encourages adults to discover or re-discover the benefits and joy of springboard diving. ECMD keeps Masters divers and diving coaches engaged and practicing regularly, allowing them to stay fit and healthy in preparation for regional, national and international competition.