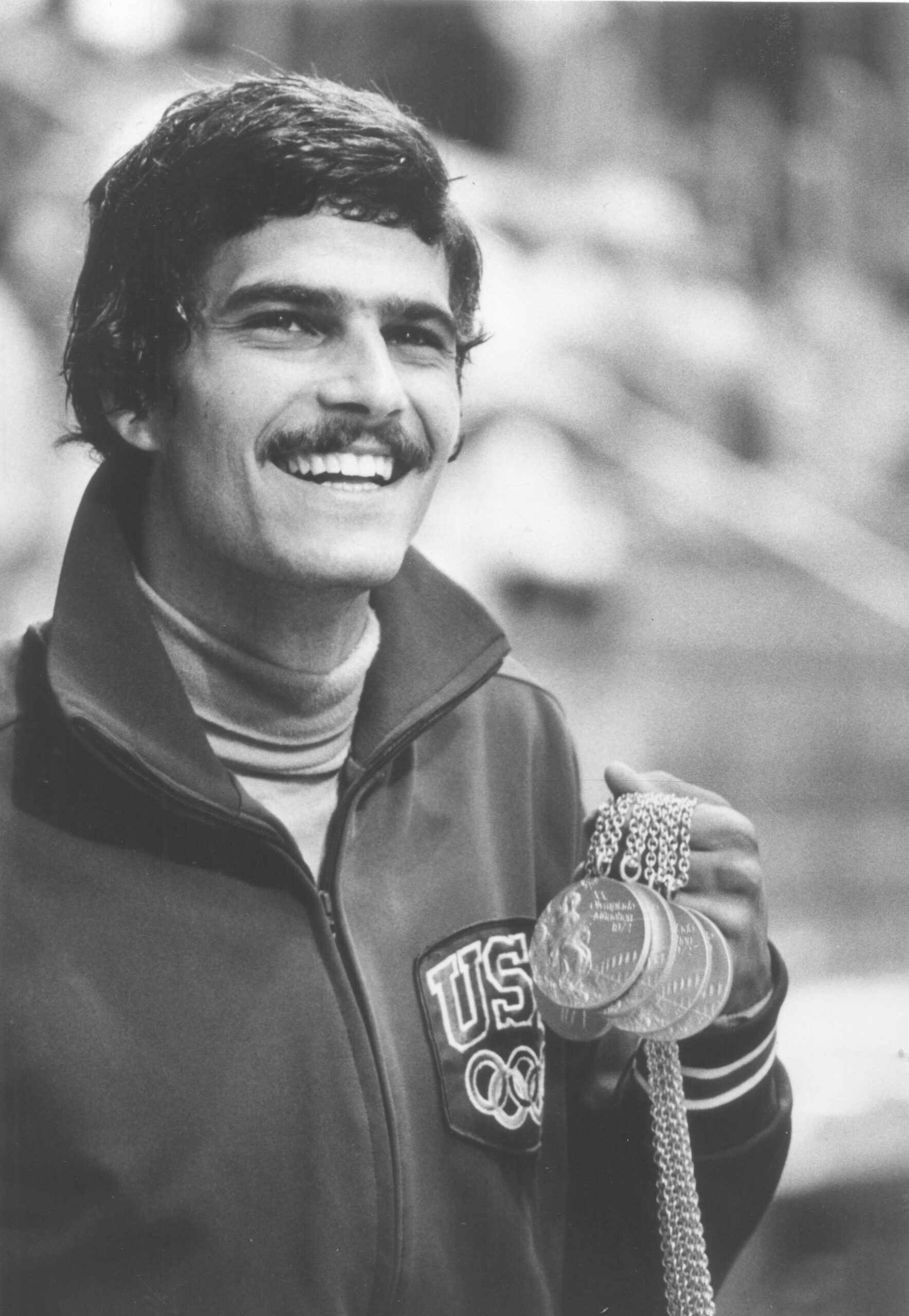 Mark Spitz (USA)
Honor Swimmer (1977)
The information on this page was written the year of their induction.
FOR THE RECORD: OLYMPIC GAMES: 1968 gold (4x100m, 4x200m freestyle relay), silver (100m butterfly), bronze (100m freestyle); 1972 gold (100m, 200m freestyle; 100m, 200m butterfly; 4x100m, 4x200m freestyle relay; 4x100m medley relay); PAN AMERICAN GAMES: 1967 (5 gold); WORLD RECORDS: 33; NATIONAL AAU CHAMPIONSHIPS: 24; AMERICAN RECORDS: 38; NCAA Titles: 8; 1972 "World Swimmer of the Year".
Mark Spitz was the 1971 Sullivan Award winner as the AAU's top athlete in any sport, an omen of things to come. His 7 gold medals in the 1972 Olympics are all the more remarkable in that all were World Records. They were in such varied distances as the sprint 100m Freestyle and the endurance 200m Butterfly. He was everybody's World Athlete of the Year for 1972 and along with Johnny Weissmuller is rated one of the greatest swimmers the world has ever known. This remarkable consistency was not easily come by. Always brilliant he ranged from the World's best 10-and-under to the most disappointing swimmer at the 1968 Olympics before sticking it to his critics once and for all in Munich. Spitz was fortunate to have three of the greatest swim coaches the United States has known — Hall of Famers Sherm Chavoor, Doc Counsilman and George Haines.