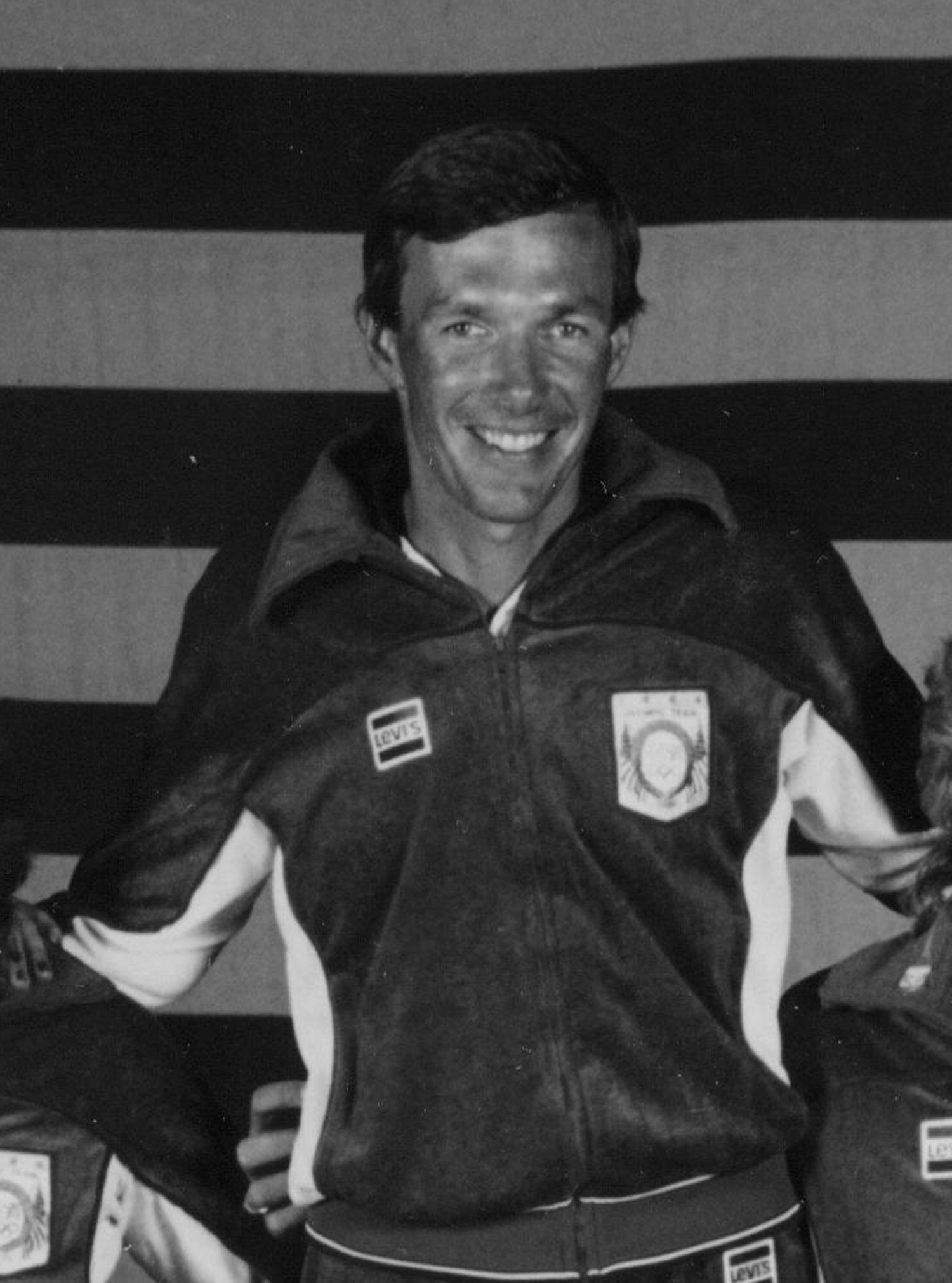 Mark Schubert (USA)
Honor Coach (1997)
The information on this page was written the year of their induction.
Ever since his college days as a swimmer and assistant coach at the University of Kentucky, he has had a fascination with fast, expensive sports cars. Now, his living is turning out fast swimmers. He likes speed and has turned his young swimmers into national and international speedster champions, creating one of the most impressive record books in the history of our sport.
Coach Dick Wells first introduced swimming to Mark Schubert at Harvey S. Firestone High School in Akron, Ohio, where, as a student, Mark swam the breaststroke and played trombone in the band. He attended Kentucky on a swimming scholarship, but served as assistant coach his last two years before working as swimming coach and teacher in the Cuyahoga Falls School District, Ohio for one year (1971-72).
In 1972, at the age of 23, he was offered the co-head coaching position with the Mission Viejo Nadadores Swim Team in California, directing a program of 55. The program grew to over 500 swimmers of all ages and abilities by 1985. Between 1972 and 1985 he amassed an AAU and USS Club National Championship record that proceeded to break Hall of Fame Coach George Haines' Santa Clara Swim Club record of 43 national team championships. Mission Viejo won 44 team titles including 18 women's team championships, 8 men's team championships and 18 combined team championships.
While at Mission Viejo, his swimmers won 124 individual national championships, ten Olympic gold medals, six Olympic silver medals, one Olympic bronze medal, five individual World Championship titles, 88 American records and set 21 world records, all within a 13 year period. Schubert was named American Swimming Coaches Association, National Coach of the Year for 1975, 1976 and 1981. In 1981, for the first time in the history of swimming, his team captured all national team titles in one year, six team titles (men/women/combined), plus 15 individual national titles and 9 American records. One of his teams scored a record 1255 total points in the Nationals. His team competed internationally in Japan, Russia and other countries, conducting clinics and good will. If you add up the results of his swimmers competing in the 1979 Pan American Games, Mission Viejo would have finished 5th as a country.
In 1985, Mark moved from one Mission to another, directing the training and coaching of the Mission Bay Makos Swim Team in Boca Raton, Florida. During his three years there, his teams won another nine national team titles and placed three swimmers on the 1988 US Olympic Team, winning a silver medal.
Although Mark has been the most successful club coach in history, in 1989 he moved to the college coaching ranks as the University of Texas women's coach, winning two NCAA Championships during his four year tenure. His Longhorn swimmers won 12 NCAA individual and eight relay titles, and Schubert was named 1990 NCAA Coach of the Year. As head coach of the Texas Aquatics Team during that time, his teams won another 10 USS national team titles.
Then it was back to California, taking the reigns of the women's and men's team from retired Hall of Fame coach Peter Daland at the University of Southern California. Since 1992, Schubert has established an impressive .822 winning percentage and placed in the NCAA top ten.
One of the world's most highly respected coaches, Mark Schubert has served as US coach of many international traveling teams: 1980, 1984, 1988 and 1996 USA Olympic assistant coach and 1992 USA Olympic Head Women's Coach – the most of any active US coach. He has been the 1978, 1986, 1991 and 1994 USA World Championship Assistant Coach and 1982 USA World Championship Head Coach.
His Olympic gold medal swimmers include Brian Goodell (1976), Shirley Babashoff (1976), Mary T. Meagher (1984), Tiffany Cohen (1984), Mike O'Brien (1984), Dara Torres (1984), Rich Saeger (1984), Janet Evans (1992), Brad Bridgewater (1996) and Kristine Quance (1996). Other Olympic swimmers include Casey Converse (1976), Maryanne Graham (1976), Nicole Kramer (1976), Marsha Morey (1976), Steve Barnicoat (1980), Jesse Vassallo (1980), Brian Goodell (1980), MaryBeth Linzmeier (1980), Dan Veatch (1988), Erika Hansen (1988), Susan Johnson (1988), Erika Hansen (1992), Lawrence Frostad (1992) and Janet Evans (1996). His world record holders include Goodell, Babashoff, Jesse Vassallo, Ricardo Prado, Alice Brown and Sippy Woodhead. His World Championships swimmers who medaled in competition include: Babashoff (1975), Goodell (1975), Valerie Lee (1975), Vassallo (1978) Dan Veatch (1986) Mike O'Brien (1986), Lee Ann Fetter (1991), Janet Evans (1994) and Kristine Quance (1994). Other swimmers who have made the teams from 1973 through 1994: Peggy Tosdal, Mary Beth Linzmeyer, Bill Barret, Robin Leamey, Steve Barnicoat, Whitney Hedgepeth, Jodi Wilson, Beth Barr, Erika Hansen and Lawrence Frostad.
In his 25 years of coaching, Schubert has placed 22 swimmers on US Olympic teams, winning twelve gold, seven silver and one bronze medal. They have broken 21 world records, 97 American records and have won 160 US national individual titles with 65 national team titles.
Mark knows how to bring out the best in each swimmer. His long-time assistant, Jack Roach, said, "Mark knows how to orchestrate a work out. He utilizes all parts of the facility at one time and everyone from staff to the youngest swimmer feels involved and important." Coach Dick Wells says, "It is his ability to transfer the technical aspects of the sport to the swimmer. The amount of work he can get out of each swimmer and himself is phenomenal." Mark would say to his swimmer, "You're not going to fail for lack of training."; a philosophy he placed upon himself, too. Mark has a hard-nosed, no-nonsense reputation that carried over into the success of his swimmers. As Brian Goodell put it, "Everything I learned from him, I carried over into my everyday life."
Mark lives with his wife Joke, who has served as US Team Manager for numerous international trips, and two children, Tatum (20) and Leigh (18), both swimmers.
Mark has served on various USS administrative committees including Steering, Olympic Operations and Technical Planning as well as the ASCA Board of Directors and the College Swim Coaches Association of America Vice President.