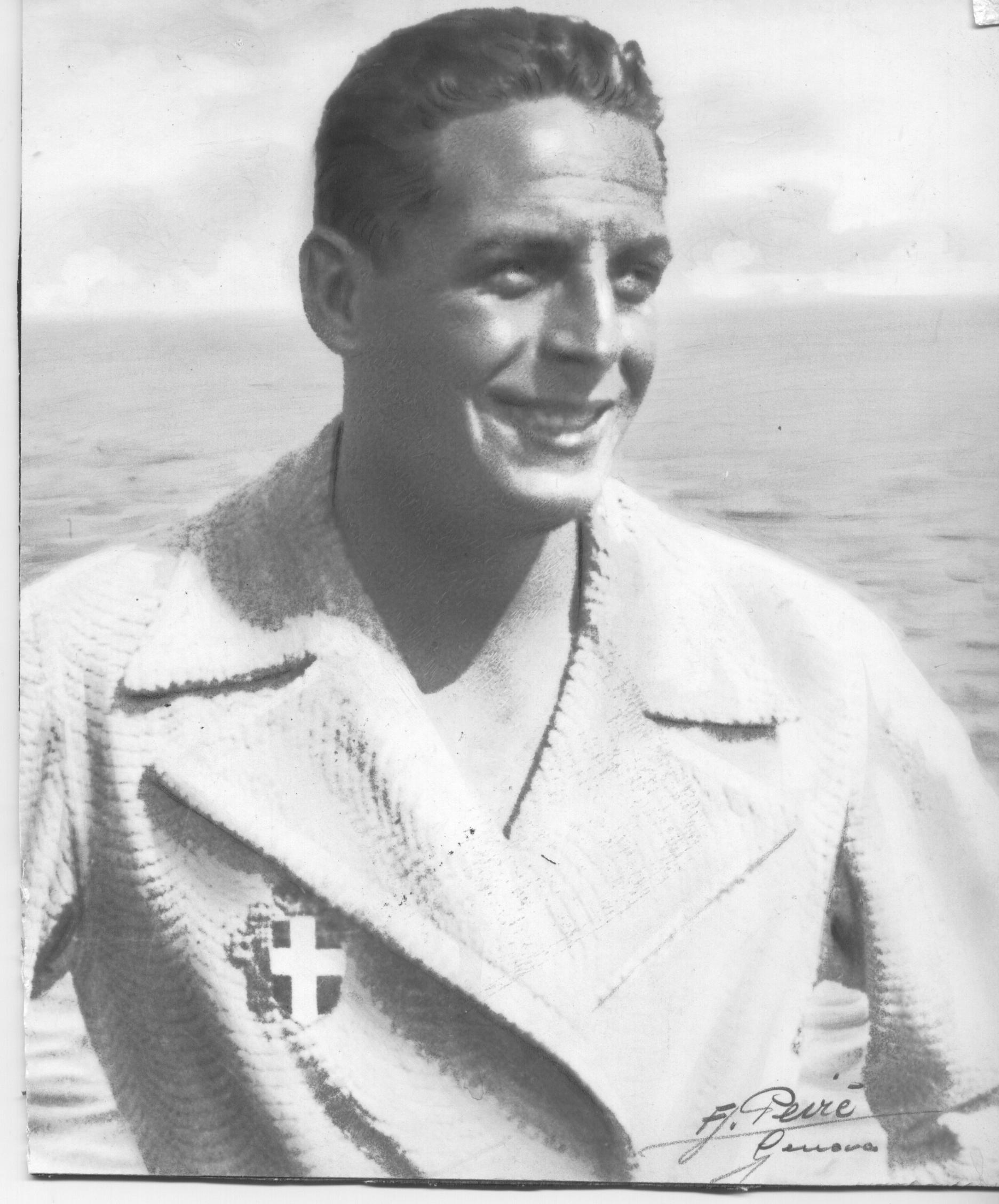 Mario Majoni (ITA)
Honor Water Polo (1972)
The information on this page was written the year of their induction.
FOR THE RECORD: OLYMPIC GAMES: 1948 gold; EUROPEAN CHAMPIONSHIPS: 1947 gold; 118 international water polo games for Italy; Captained Italian national team for 10 years; Member of FINA Technical Water Polo Committee: 1949; Italian National Water Polo Coach: beginning 1950.
Mario Majoni is the first Italian inducted into the International Swimming Hall of Fame. His long career began in 1924 as his country's youngest "A" water polo player, age fourteen. That same year he was a 200 meter freestyle swimming finalist in the "Coppa Scarioni" on Lake Como. Ten years later he made the National team, and for 15 years (1934 through 1948) Majoni played international water polo 118 times, in action with the Italian team. He captained the national team for 10 years, winning the European Championship in 1947 and the Olympic Championship in 1948 in London.
Majoni is rated on a world class par with Hungarians Nemeth, Halossy, Homonnay, Garmity, the Englishmen Radmilovic and Wilkenson, the Frenchman Padou, the German Rademacher and Americans O'Connor and Hebner as the all-time immortals of water polo. As with Earl Clark and Erich Rademacher among 1972 International Swimming Hall of Fame honorees, Mario Majoni would have won still more national, world and Olympic honors had not war intervened.
Majoni retired as a player at 38 after his Olympic gold medal to become a member of FINA Technical Committee in 1949. He soon was appointed the Italian National Water Polo coach (1950), a job he has held through 6 Olympic Games.
His Olympic water polo teams are always in the top 5 in the world and his books and films on the basic principles, the techniques, the rules and the tactics of winning water polo are studied throughout the world. Mario Majoni has been involved in water polo for more than 50 years.