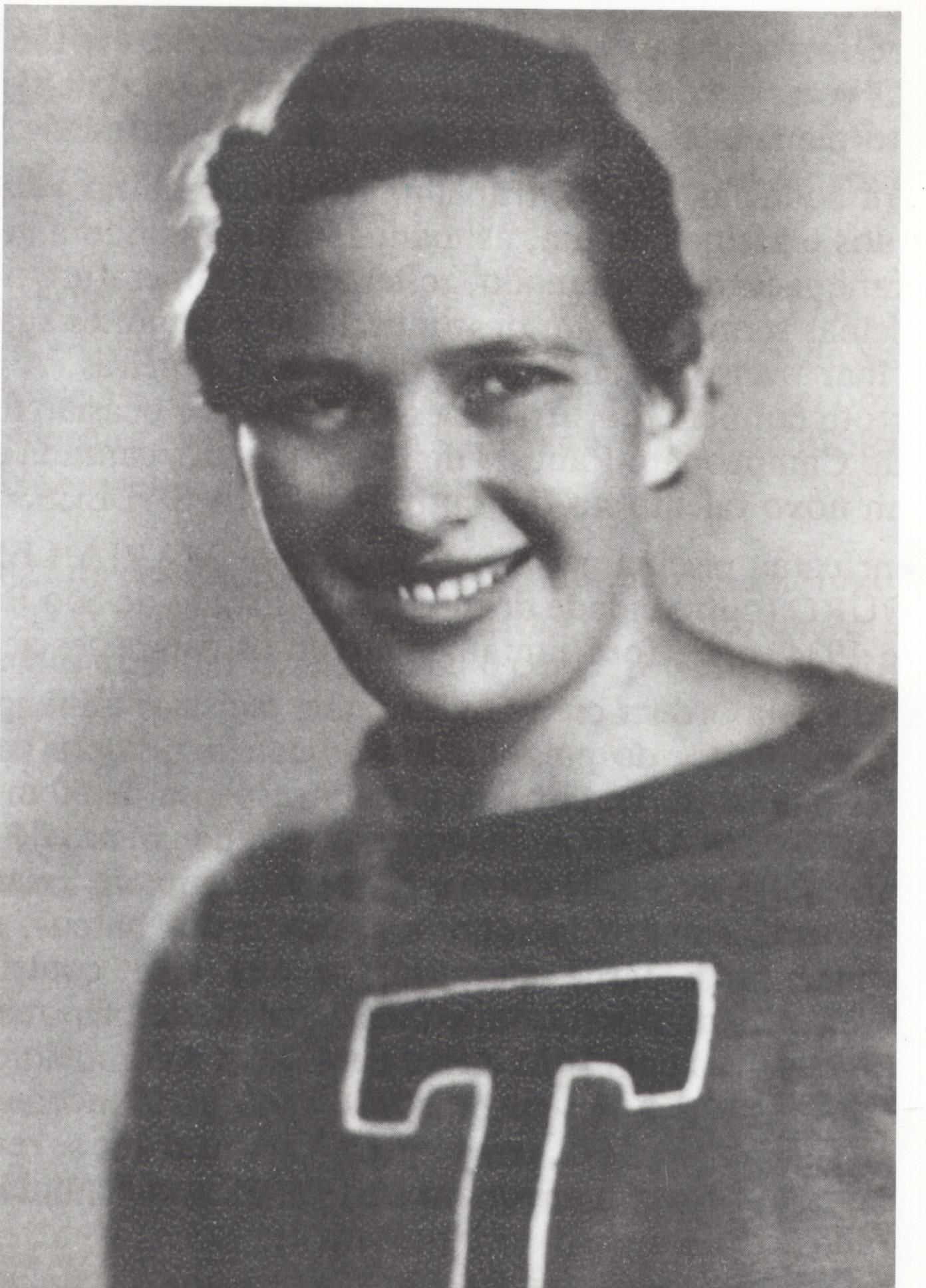 Maria Lenk (BRA)
Honor Swimmer (1988)
The information on this page was written the year of their induction.
FOR THE RECORD: OLYMPIC GAMES: 1932, 1936 Brazil Olympic Team; WORLD RECORDS: 3 (200m, 400m breaststroke; 1 relay); SOUTH AMERICAN SWIMMING CHAMPIONSHIPS: 1935 gold (100m backstroke; 200m breaststroke; 1 relay); AMERICAN RECORDS: 9 (200yed, 220yd, 440yd, 500yd, 200m, 400m, 500m breaststroke); A pioneer in the evolution of the butterfly stroke.
Maria Emma Hulda Lenk was born in Sao Paulo, Brazil, in 1915 of German parents who immigrated to Brazil in 1912. This German-Brazilian girl did more to advance the status of Latin women in athletics than any other. Her forceful and persistent personality certainly were contributing factors. She was the first South American woman to take part in the Olympics (1932) and is credited with being the first woman to swim the butterfly breaststroke in the Olympics (1936) if not the world. Maria was the first South American woman to set swimming world records in the 200 meter and 400 meter breaststroke in 1939.
In 1932 Maria's Brazilian team made its expenses to the Games in Los Angeles by selling coffee they brought with them on the ship. She made the semi-finals in the 200 meter breaststroke and also participated in the 100 meter freestyle and the 100 meter backstroke. In the 1936 Olympics, swimming the new fly arm stroke with breaststroke kick, Maria again reached the semi-finals in the 200.
After her world records in 1939, she had hopes to swim for the gold in the 1940 Tokyo and Finland Olympics: both sites had to cancel because of war.
Maria's fame grew with the 1942 South American team touring 20 U.S. cities. The tour group consisted of six men and Maria, again the pioneer woman. Twelve American records were set, but more importantly, Maria ended up at Springfield College studying physical education which eventually led her to a professorship at Brazil's Federal University in Rio De Janeiro, becoming the first woman on the Brazilian Counsil of Sport.