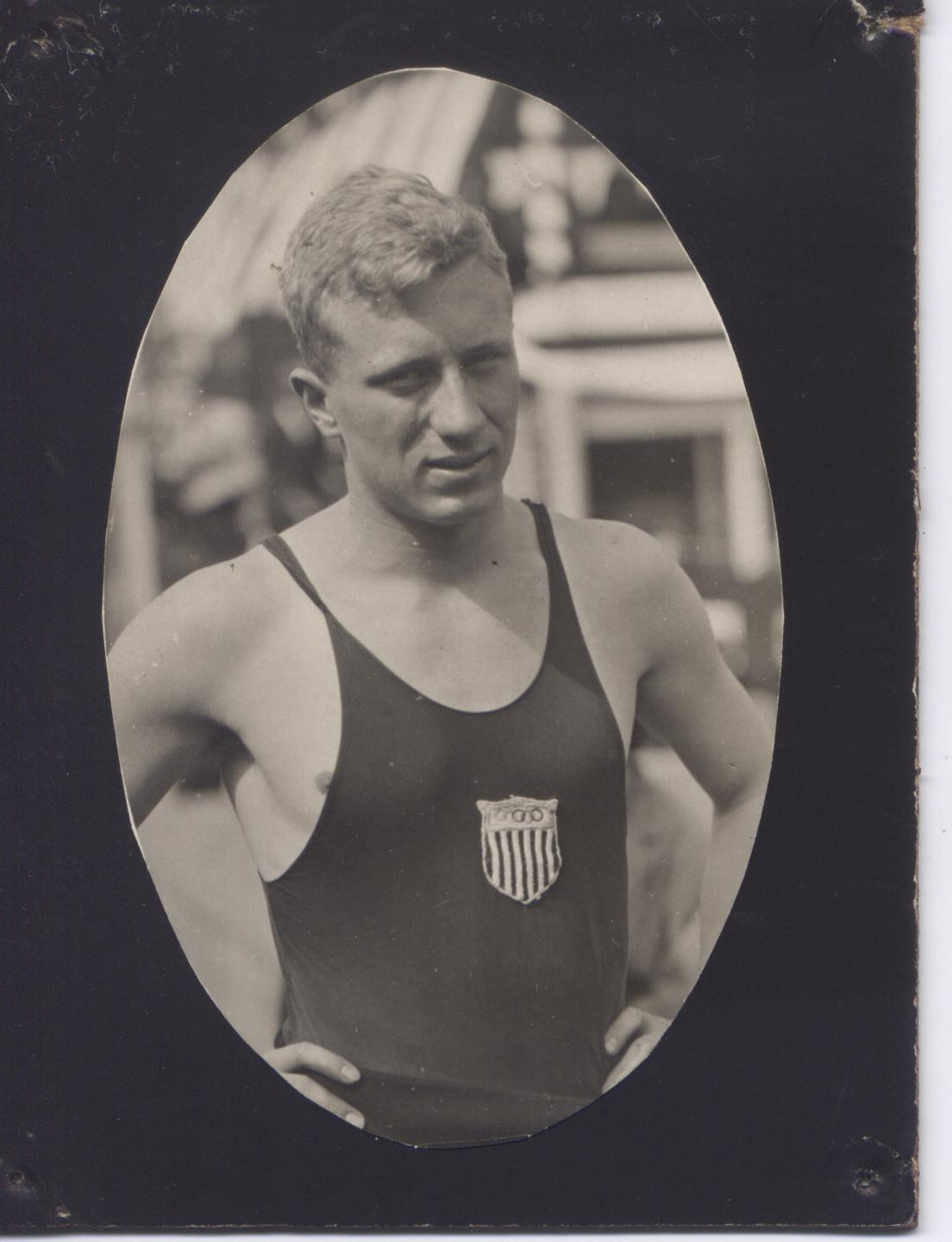 Ludy Langer (USA)
Honor Swimmer (1988)
The information on this page was written the year of their induction.
FOR THE RECORD: OLYMPIC GAMES: 1920 silver (400m freestyle); WORLD RECORDS: 2 (440yd, 500m freestyle); U.S. NATIONAL CHAMPIONSHIPS: 8 from 1915-1921.
Ludy Langer won a silver medal in the 400 meter freestyle at Antwerp in 1920. He set two world records in the 440 yard and 500 meter freestyle and won eight U.S. National Championships from 1915 through 1921. He held the world record in the quarter mile for five years until he lost it to Hall of Famer Norman Ross, the same Ross who touched him out for the 400 meter gold at Antwerp. Langer was just hitting his stride with a victory in Hawaii over the legendary Duke Kahanamoku, when World War I interrupted his career. He returned to win his last two Nationals in 1921.