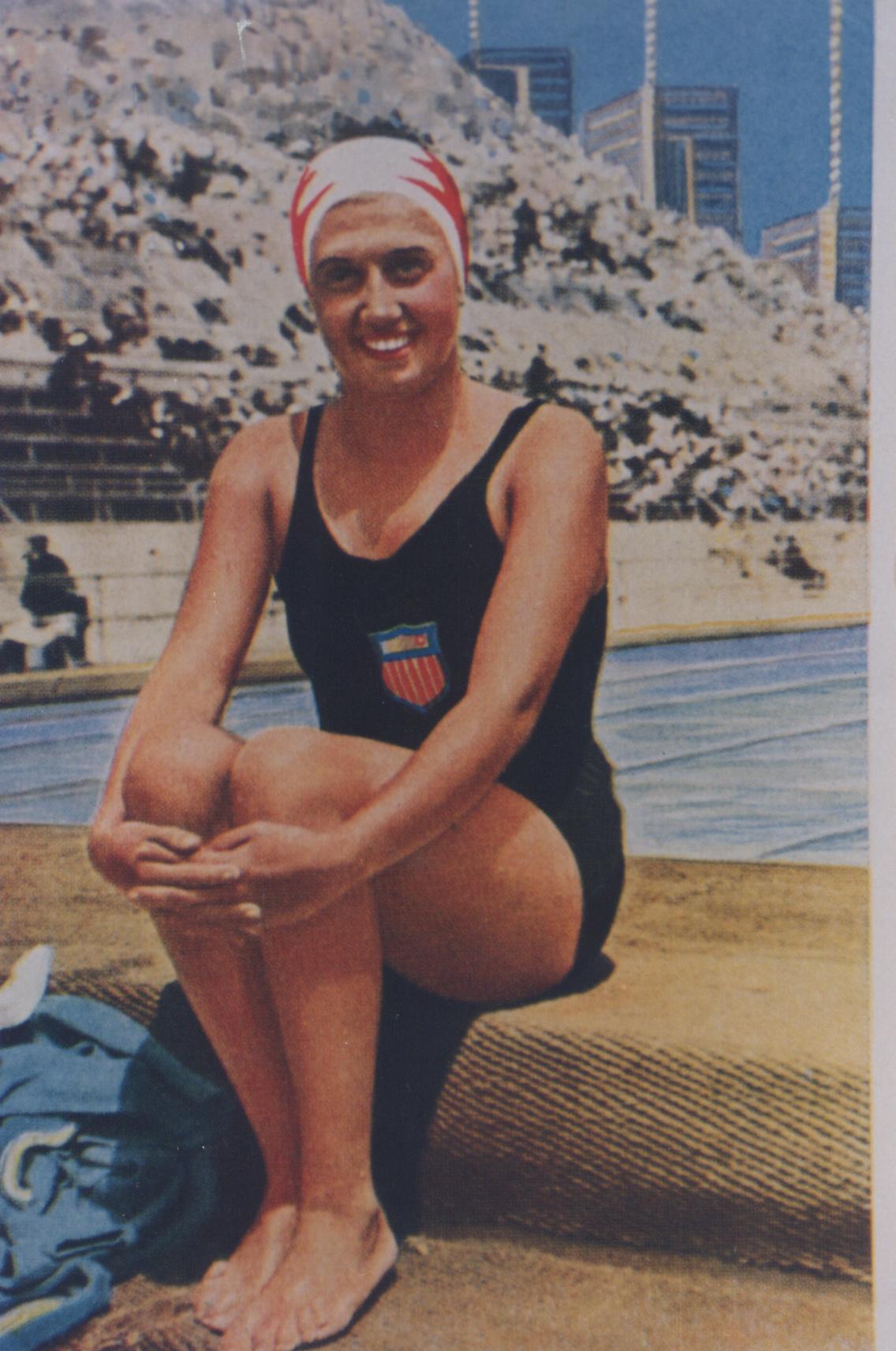 Lenore Kight (USA)
Honor Swimmer (1981)
The information on this page was written the year of their induction.
FOR THE RECORD: OLYMPIC GAMES: 1932 silver (400m freestyle); 1936 bronze (400m freestyle); WORLD RECORDS: 7; NATIONAL AAU Titles: 23; AMERICAN RECORDS: 24; Placed first in 1937 Toronto C.N.E. marathon swim.
Lenore Kight (Wingard) had the distinction of finishing second to Helene Madison just as Istvan Barany was second to Johnny Weissmuller and John Nelson to Don Schollander. There is a distinction between being touched out by one tenth of a second in the Olympic games in World Record time set by an all-time great and just finishing second. Lenore medaled in two Olympics, held seven World Records, won 23 U.S. Nationals, set 24 American Records and won the 440 and 1 mile National AAU freestyle 4 years in a row. In 1933 she won every U.S. AAU National Championship possible in the crawl stroke. She finished her remarkable career by turning pro to win the Toronto Canadian Exhibition "World Championship" marathon. So Helene Madison did catch the tail of the "Kight" early in Lenore's career but almost no one else ever did.