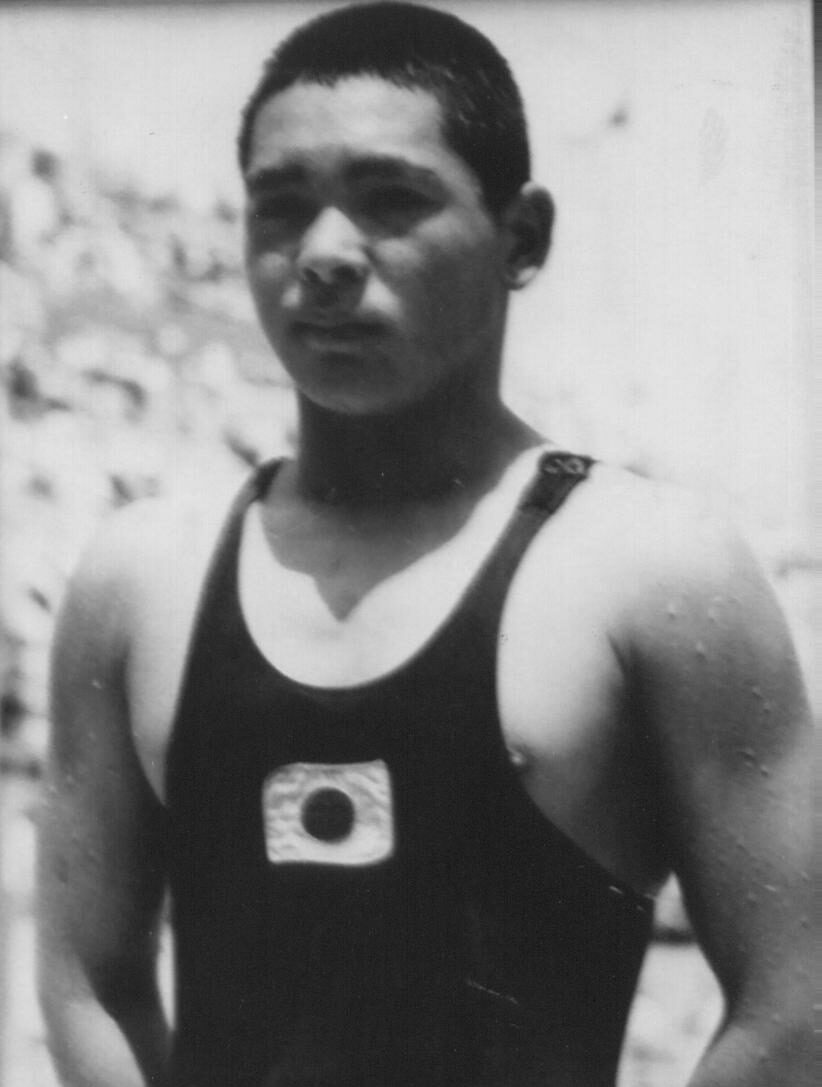 Kuoso Kitamura (JPN)
Honor Swimmer (1965)
The information on this page was written the year of their induction.
FOR THE RECORD: OLYMPIC GAMES: 1932 gold (1500m freestyle); Led Japan to a decade of dominance in the 1930's.
Kuoso Kitamura startled the world in Los Angeles in 1932. The occasion was the longest swimming race of the Olympic Games, the "metric mile", 1500 meters.
Kitamura won the gold medal in Olympic record time. He was 14 years old, which made him the youngest man, then, now or ever, to win an Olympic crown. This performance was the key to a Japanese influence in swimming, nutrition, training and stroke mechanics, which dominated the sport until World War II and shook the western aquatic world to its splash gutters. Kitamura was the first in a trend toward younger and younger swimming champions, and the symbol of hard training that had hitherto been considered psychologically, if not physically, impossible.
Kitamura is now chairman of the foreign relations committee of Nippon Suiei, the Japanese Swimming Federation that had so much to do with the fantastic swimming arrangements at the 1964 Olympics in Tokyo. Since he is not able to be here for the Hall of Fame installation ceremonies, we feel honored to publish his regrets:
"I am very pleased to hear that the Swimming Hall of Fame has selected me as one of the first 20 swimmers in the world and invited me as a guest of honor to attend the formal ceremony on December 27th. I am at the same time very glad to know that most of those you have selected are my acquaintances, and I am sure they are all of "Fame" throughout the world. It is a great honor to me to be selected in company with them. The honor you have done for me, I believe, is also for all Japanese swimmers who have played and are playing active parts in the swimming world.
I am, however, very sorry to answer you that the official duty as a civil servant does not allow me to leave the office and visit Florida at that time. I hope I could have another opportunity some day in the future to visit your country and stop at your Swimming Hall of Fame."