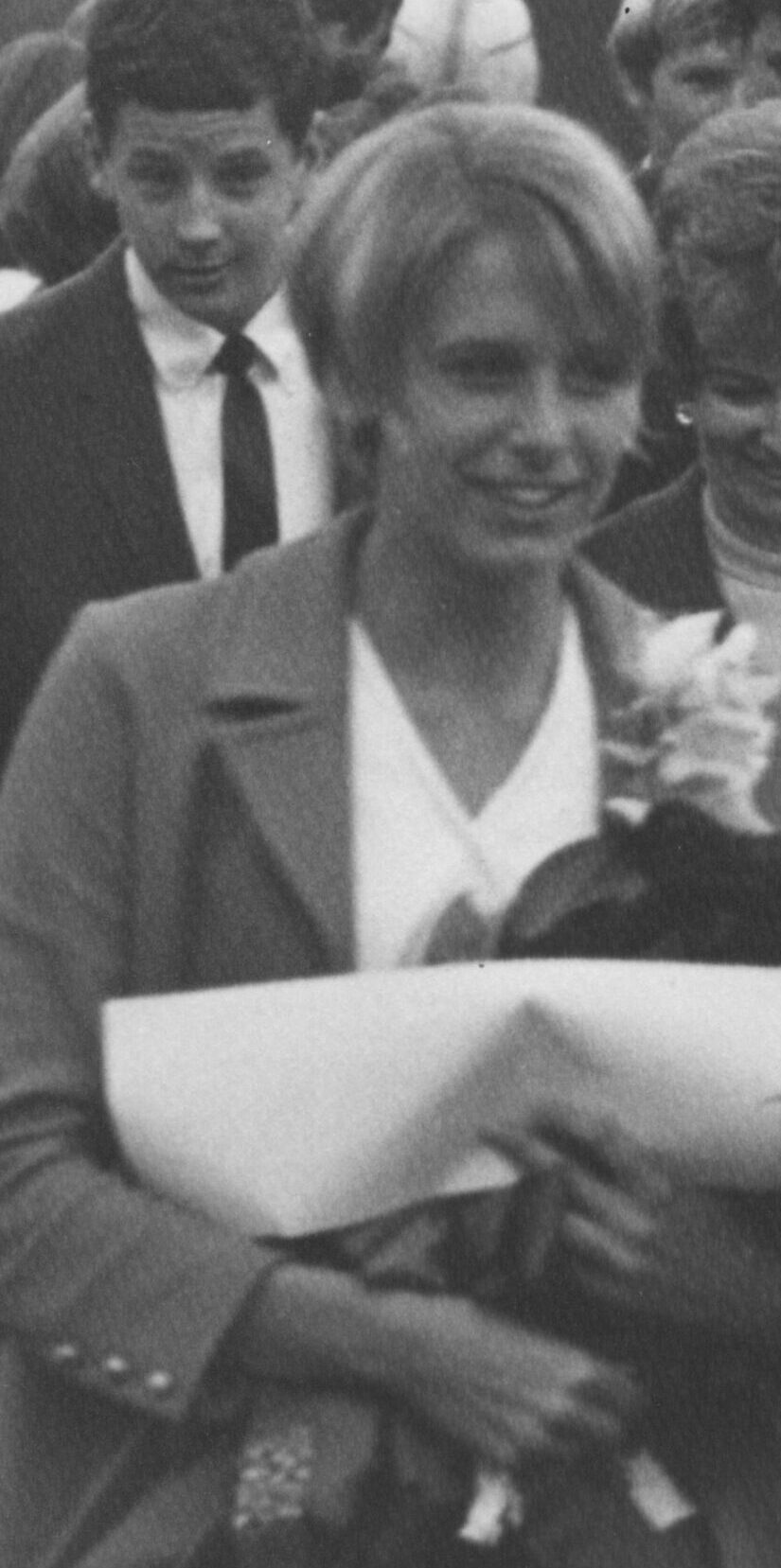 Kaye Hall (USA)
Honor Swimmer (1979)
The information on this page was written the year of their induction.
FOR THE RECORD: OLYMPIC GAMES: 1968 gold (100m backstroke; 400m medley relay); WORLD RECORDS: (100m backstroke; 400m medley relay); AMERICAN RECORDS: 6; PAN AMERICAN GAMES: 1967 silver; U.S. NATIONAL AAU CHAMPIONSHIPS: 3; CANADIAN NATIONAL CHAMPIONSHIPS (CASA): 5 (1969: 100m, 200m backstroke; 100m, 200m freestyle; individual medley); WORLD STUDENT GAMES: 3 (1970: backstroke; 400m freestyle relay; medley relay); Her coach was Dick Hannula.
Kaye Hall will be remembered most in the International Swimming Hal of Fame as the first woman ever to go under one minute for the 100 yard backstroke (Dec., 1967) putting her in the record book for milestone achievement alongside of Al Vande Weghe, the first man to do it in 1938. Kaye's biggest day was winning the Olympic 100m backstroke over Canadian Elaine Tanner at Mexico City, reversing their finish at Winnipeg the year before. The two women were almost "cross-town" rivals competing for years out of Tacoma, Washington, and Vancouver, British Columbia. Kaye proved to the Canadians once more that she was for real with 5 golds in their 1969 National Championships winning the 100m backstroke and freestyle and the 200m backstroke, freestyle and individual medley. She retired in 1970 after winning 3 gold medals in the World Student Games in Italy where she added the 400m freestyle relay to her usual medley relay and backstroke winns. her coach was Dick Hanula.