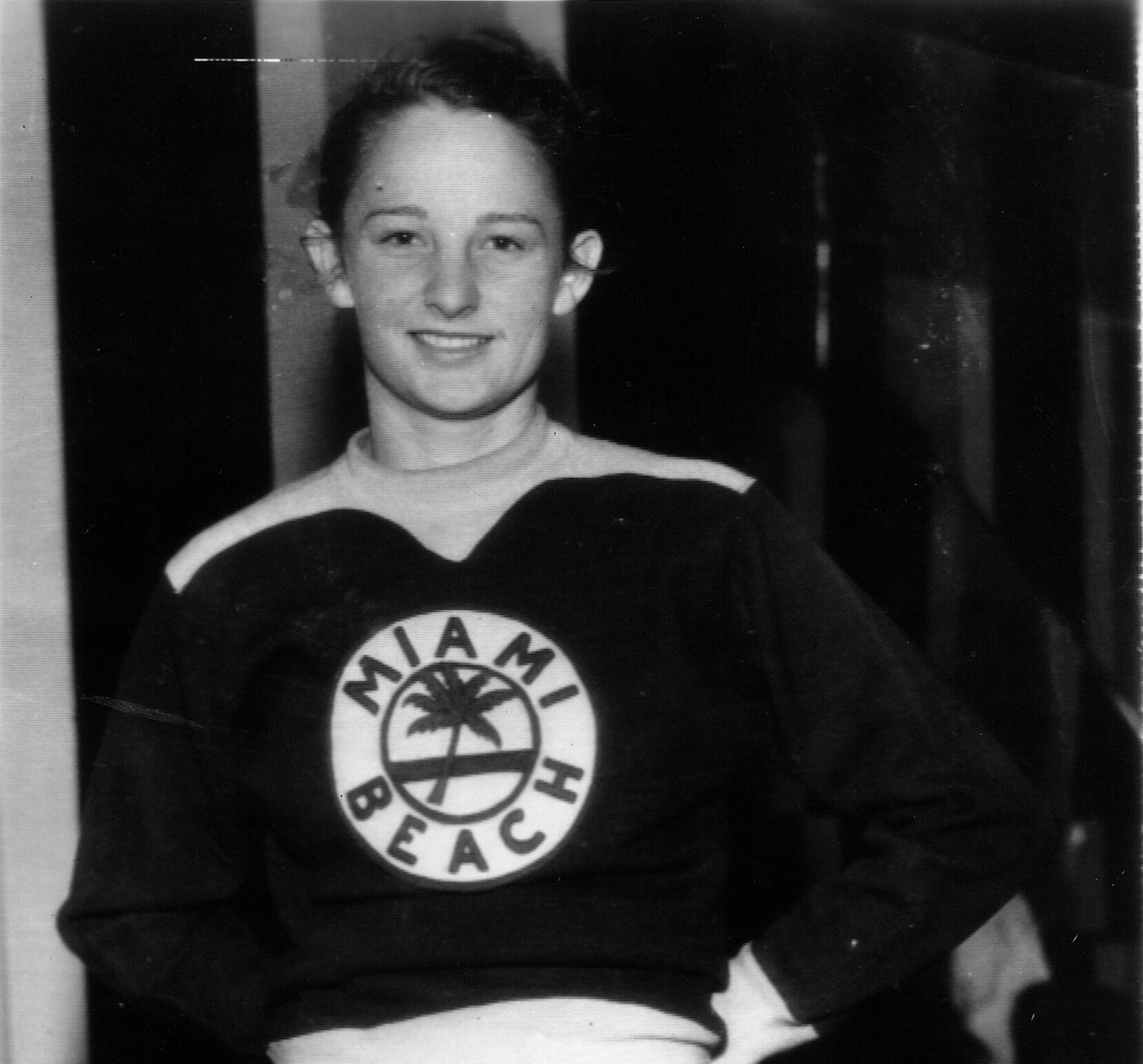 Katherine Rawls (USA)
Honor Swimmer (1965)
The information on this page was written the year of their induction.
FOR THE RECORD: OLYMPIC GAMES: 1932 silver (springboard diving); 1936 silver (springboard diving), bronze (4x100m freestyle relay), 7th (100m freestyle); NATIONAL CHAMPIONSHIPS; 33 (diving and swimming).
The best reason for the Swimming Hall of Fame's being in Fort Lauderdale is Katherine Rawls.
In 1935, Fort Lauderdale's great Casino Pool was dedicated to Katherine Rawls, "the world's greatest woman swimmer." In 1965, Katherine Rawls will officially open the new Hall of Fame swimming pool in Fort Lauderdale by pouring in a bottle of water from the old pool soon to be razed. Shortly after this ceremony, Miss Rawls will step forward with Johnny Weissmuller, Don Schollander, Duke Kahanamoku, and others to be honored among the first 21 to be inducted into the Swimming Hall of Fame.
Katherine Rawls is the oldest and the best of a fabulous Fort Lauderdale sister combination known as the Rawls' "Water Babies". All the children of Bill and Sadie Rawls were swimmers and divers from Katherine, who made two Olympic teams, to "Baby Peggy" who performed before her first crowd at 18 months. The others were Dorothy and Evelyn who made national relay teams and Sonny, an excellent diver who somehow survived a family of "nothing but girls". "Sonny" Fort Lauderdale and South Florida were proud of the Rawls girls and especially Katherine, whom they feel is the world's all-time greatest aquatic performer. This may be an idol but not an idle claim. Certainly she was the greatest of her time which was a long time, 10 years from 1930 through 1939 when she retired because of her new interest in flying and disappointment that the 1940 Olympic Games were to be cancelled. During her 10 years, Katherine Rawls was the first woman to win 4 national championships in a single meet (she did it twice) and the first and only girl to win four events in an Olympic trials (1936). Her first grand slam came in 1933, the year she moved to Fort Lauderdale, That year she won the versatile and improbable combination of springboard diving, 200 meter breaststroke, half mile freestyle and 300 meter individual medley. About the time people had labeled her a distance freestyler, she came through in 1936 to win the Olympic trials in the bread and butter 100 meter event. By 1935, she was the most feared swimmer at the nationals. That year the New York Times picked her as the woman to beat in 7 of the 9 national events for women, the outcome depending almost entirely on what she decided to enter.
She won more national Championships (33) than any other woman, is the only performer who continued to win both diving and swimming championships at the same time throughout her career. She stayed undefeated in the individual medley (3 stroke) for 8 years, holding the world record in this all-round swimmer event from the time she first took the title from Eleanor Holm in 1932. She retired 8 nationals later to become one of the world's top women flyers and one of the original 25 women pilots who organized the WAF's, a glamorous and nervy group who ferried World War II planes to combat zones for the Air Transport Command. If Katherine took Eleanor Holm's individual medley title, Eleanor was equally successful in frustrating her rival's ambition to win all U.S. national titles in her career. "I could never beat Eleanor in backstroke," she says and then added, "and neither could anybody else." Miss Rawls won all freestyle titles from 100 yards to the mile and all available breaststroke and individual medley crowns.
In spite of her prowess as the world's greatest swimmer, Katherine Rawls never won an Olympic gold medal, although she twice won the Olympic Trials (1932 and 1936), losing in the Olympic finals (2 silver medals) by fractions of a point to the girls she beat in the trials, Georgia Coleman and Marjorie Gestring. It is ironic that Fort Lauderdale's other 1936 Olympian Elbert Root also qualified first in the Olympic trials and rated second to the man he had beaten when they got to Berlin. Root lost to Marshall Wayne by 1/4 of a point and Rawls to Marjorie Gestring by 89/100th of a point. Both lost on the last dive.
If swim buffs need a reason why the new Swimming Hall of Fame should be in Fort Lauderdale, they have one in hometown girl Katherine Rawls, the greatest combination swimmer-diver of her time.