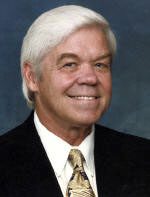 John Deininger (USA)
Honor Diver (2005)
The information on this page was written the year of their induction.
INTERNATIONAL HIGHLIGHTS: 30 FINA MASTERS WORLD DIVING CHAMPIONSHIPS: 1m, 3m springboard and 10m platform; Since 1974, he has competed in seven age groups (35-39 thru 65-69);
John Deininger, born in 1939, grew up on the downtown streets of Cincinnati, Ohio. He attributes his early tumbling and acrobatic efforts to the local YMCA and his positive outlook on life to the Junior Optimist Club of Cincinnati. He transformed his acrobatic moves on the became a natural outlet for somersaults and twists and John became attached to the sensation of being airborne.
John became an Ohio state high school champion which paved the way for college scholarships at the University of Michigan in Ann Arbor and then at the University of Washington in Seattle. John was a Junior National Champion atMichigan and a Collegiate All-American at Washington where he was undefeated while competing in the West Coast Pac Eight League.
Aspiring to be an architect and in order to finance his last years of architectural studies, John became a professional diver. Performances from levels of 100 to 130 feet paid good money! However, now as a professional, his hopes of Olympic glory were ended, but a new chapter in his diving career began. Professional diving offered travel, show business, and funding and took his diving career to new heights…literally. He won the World's Professional High Diving Championships in 1964 and achieved top honors in professional contests in Florida, Las Vegas and Canada. John performed in water-shows and professional diving contests during the 1960's and early 1970's, developing a zany knack for the comedy side of aquatic entertainment, too.
After graduating from college, John concentrated on developing his architecture practice. John Deininger Architects A.I.A. employs the discipline and sometimes the humor that he developed in diving to express in the built-environment.
When the idea of a Master's Diving program emerged, John was quick to embrace the ideals of Sport for Life! In 1974 he helped organize and participated in the first Masters National Championship. For the past 31 years, he has been a fervent supporter of the Master's Diving concept. John was President of U.S. Masters Diving for six years and Rules Chairman for four years. He was on the Board of Directors for USA Diving for 6 years and has been a trustee for the USA Diving Foundation for the past six years. He has traveled the United States and the World, competing, organizing, and being a spokesman of sports for adults and Master's diving. He is currently president of the World Acrobatics Society, a group dedicated to preserving the histories and accomplishments of acrobatic legends throughout the world.
His positive message to others is underlined by the ideals of 'doing by example'. His ever-present participation in USA National Masters Championships has earned him over 160 National Championship medals (119 gold, 35 silver, 7 bronze). He has been a constant force in the international diving scene obtaining 38 medals in FINA World Masters.
John has won championship titles at many international Masters diving events held in countries such as: Canada, Brazil, Great Britain, Norway, Finland, Lithuania, and Ireland. Along the way John has established 13 USA National Records and 12 World Records.
John currently enjoys a very active lifestyle. He lives in Seattle, Washington with his life-mate Carol Ann. Their combined family of 4 adult children and six grandchildren all live within the Seattle area. John still maintains an architectural practice with U.S. and international projects. At the age of 65, John attributes much of his good fortune and well being to his participation in the Masters Diving Program. He intends to continue until further notice!