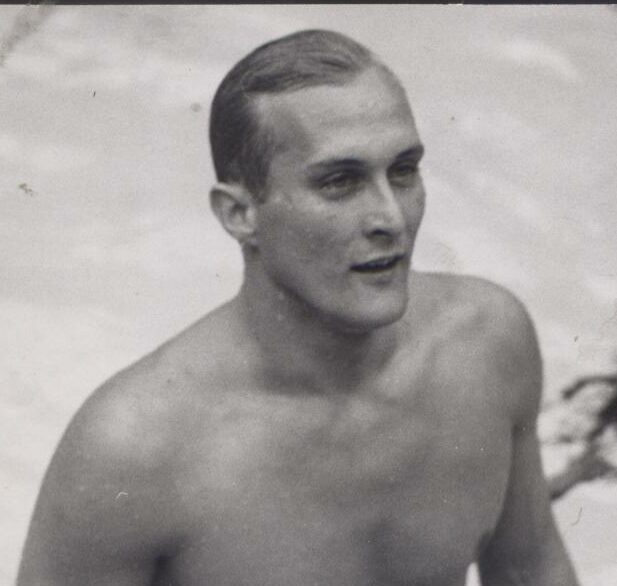 Joe Verdeur (USA)
Honor Swimmer (1966)
The information on this page was written the year of their induction.
FOR THE RECORD: OLYMPIC GAMES: 1948 gold (200m breaststroke); WORLD RECORDS: butterfly-breaststroke; NATIONAL AAU CHAMPIONSHIPS: 9 (300yd individual medley); 10 (200yd breaststroke); NCAA CHAMPIONSHIPS: assortment; Swimming coach: Temple University.
Grantland Rice and Bob Kiphuth called him the greatest swimmer of the first 50 years. He proved it many times in the 1940s. He was King of the Medley, which after all requires excellence in three strokes.
Verdeur broke the World's butterfly, breaststroke record 12 times between 1945 and 1950. Beginning in late 1943, Verdeur won nine National AAU gold medals in the 300 individual medley and ten AAU golds in the 200 breaststroke plus an assortment of NCAA Championships for Philadelphia's LaSalle College.
Verdeur climaxed his career with an Olympic gold medal and record for the 200 meter breaststroke at the 1948 Games in London. Joe wanted to be the next Tarzan and had the looks to do it. He was the real life double of the athletic heroes played by his look-alike, Kirk Douglas.