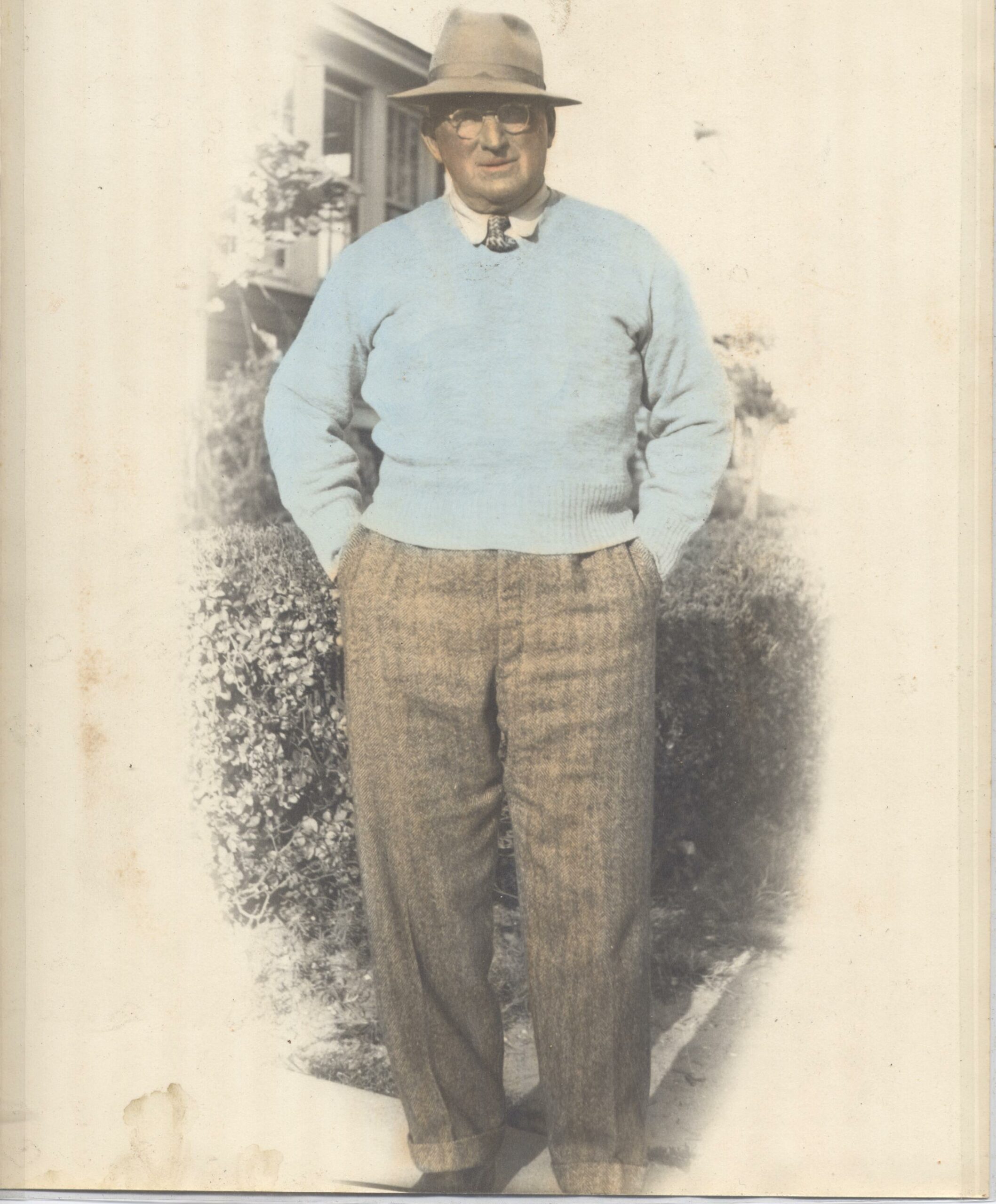 Joe Ruddy. Sr (USA)
Honor Water Polo (1986)
The information on this page was written the year of their induction.
FOR THE RECORD: OLYMPIC GAMES: 1904 gold (water polo); Coach of swimming and water polo for next 50 years; NYAC (New York Athletic Club) teams undefeated, 1930-1939 in both indoor and outdoor US National Championships.
Picking the greatest softball "Tarzan" water polo player is not easy. But picking the greatest "softball" family is a cinch — the remarkable Ruddys of the New York Athletic Club. Joe, Steve, Joe Jr., Ray, Don, Steve and Tom all played outstanding water polo. The "softball" game dominated US play for 40 years before it was finally abandoned in 1945 for the international hardball game. The differences: 1) The ball was partially deflated so you could grab it in one hand; 2) You could hold a player underwater and take the ball underwater; 3) The goal was a backboard instead of a net, and you literally tried to bull your way into the goal.
Joe Sr., (1904) and nephew Steve (1920) made Olympic teams as swimmer and water polo player while Ray, the best swimmer of all the Ruddy's, made it to three Olympics in 1928, 1932 and 1936. Ray won the President's Cup Race seven years in a row and was National Long Distance Champion six years. At 15, he was the USA's youngest Olympian. After Joe's Olympic gold medal in 1904, he became a player-coach, playing until the age of 50. A practical joker, often called the Milton Berle of the chlorine set, Joe Ruddy's softball water polo teams at NYAC were undefeated for 10 years (1930-1939 in both indoor and outdoor US National Championships). The roughest of all team sports was finally abandoned after WWII because of the resistance of coaches who did not want their star swimmers hurt and also because it was felt Americans needed to concentrate on the international hardball game to do well in the Olympics. During the 1920s and 1930s, however, when the New York Athletic Club reigned supreme in both swimming and water polo, Joe Ruddy was coach of both. He did some of his best work underwater.