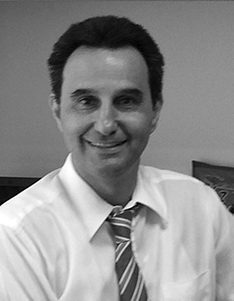 Joao "Pepito" Meirelles (BRA)
Honor Masters Water Polo (2019)
The information on this page was written the year of their induction.
INTERNATIONAL HIGHLIGHTS: 10 FINA MASTERS WORLD CHAMPIONSHIPS (1996-2019): 1 SILVER, 3 BRONZE, TWO 4TH PLACES; INSTRUMENTAL IN ESTABLISHING MASTERS WATER POLO IN BRAZIL.
He began playing the sport of water polo at the age of 12, earned a scholarship to play collegiate water polo in the United States and was an NCAA All- American goal keeper.
Joao Antonio Meirelles would go on to win two bronze medals playing for the Brazilian National Water Polo team at the 1987 and 1991 Pan American Games.
Then, in 1994, at the age of 31, Pepito, as he is known, decided to start playing Masters Water Polo. He still had the athletic ability and Masters was the perfect sport at this point in his life. Although Masters tournaments were already organized and well established in the USA and in some European countries, Brazil had no history of it, prior to 1995. Meirelles decided to bring organized Masters water polo to Brazil. He was one of the founders of the AMPA (Associacao Master de Polo Aquatico), which helped to organize the game in Brazil.
As a masters player, Pepito competes as a member of the, "Masters Old Fellows" team and has competed in 10 FINA World Masters Championships during the years 1996 to 2019. Their best showing was a silver medal in the 40+ age group, at the 2006 FINA Masters World Championships. They have won three bronze medals in total, one in 2000 in Munich in the 30+ age group, the second in Christchurch in the 35+ age group and the final in Perth, in the 40+ age group. They also have two fourth places under their belt, one in 2004, in the 40+ and the other in more recently in 2017 in the 50+ age group.
Pepito's plan is to keep playing water polo since it is the only sport he can do without feeling pain from his two spinal hernias and other injuries. He is very thankful for Masters and wants to leave a legacy for the next generation by demonstrating that sport is for life and can help to maintain a healthy, "young," "competitive" feeling. For him this feeling gives him the energy to be a better husband, father, water polo supporter, active Association Chairman and an overall better citizen.
Pepito says, "I still have a lot to give back to water polo from what I have received."