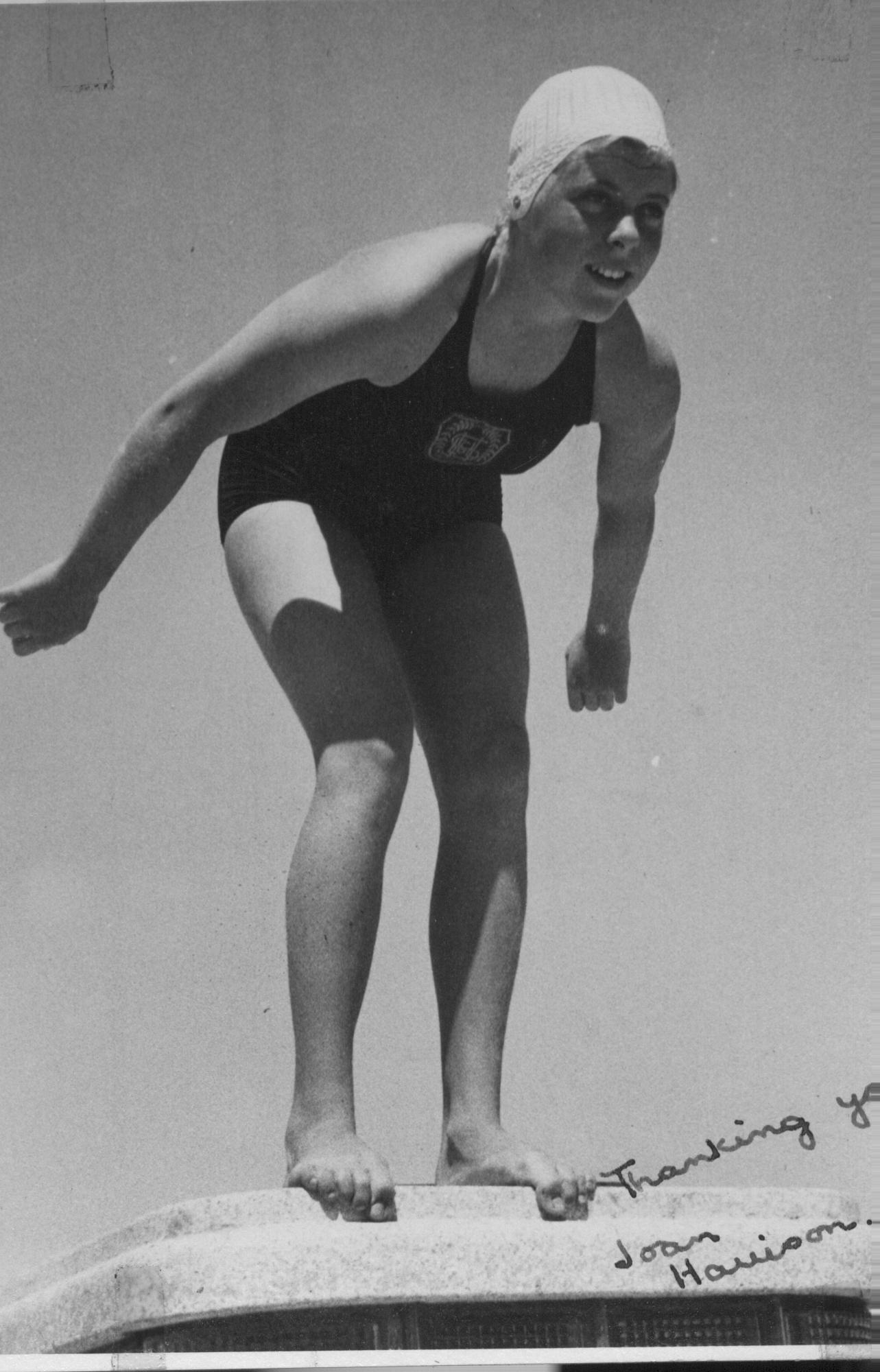 Joan Harrison (RSA)
Honor Swimmer (1982)
The information on this page was written the year of their induction.
FOR THE RECORD: OLYMPIC GAMES: 1952 gold (100m backstroke); COMMONWEALTH GAMES: 1950 gold (400m freestyle), bronze (100m freestyle); 1954 gold (100m backstroke; relay), silver (relay), bronze (100m freestyle).
Born in 1935 of a swimming mother and a rugby-playing father in East London, South Africa, Joan Harrison wasted little time taking advantage of her sporting heritage. At 13, she already held three Jr. and two Sr. national records, and that year won the 220 and 500 yd. Senior Freestyle National Championships. In 1950, at age 14, she won the 440 yd. freestyle at the Commonwealth Games in Auckland, New Zealand, beating the old record by 13 seconds and finishing 7 seconds ahead of the field. It was her first international competition and she was declared the outstanding woman swimmer in the Games. Her second International Games was the Helsinki Olympics in 1952, where she won South Africa's first and only Olympic gold medal for swimming. In 1954, at the Commonwealth Games in Vancouver, she won two gold medals, a silver, and a bronze before retiring at the ripe old age of 17. She won the Helms Foundation Award for the best African athletic performance in any sport in 1952, and while concentrating on field hockey after 1954, she did manage to come back two more years to win the Nationals in her favorite 100 meter backstroke and in the 300 I. M. in 1956. She was South Africa's supreme swimmer in freestyle, backstroke and I.M. for six years.