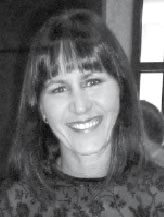 Jennifer Mangum (USA)
Honor Masters Diver (2014)
The information on this page was written the year of their induction.
INTERNATIONAL HIGHLIGHTS (DIVER): 1992 FINA MASTERS WORLD CHAMPIONSHIPS: gold (1m, 3m), silver (tower); 1998 MASTERS WORLD GAMES: gold (1m, 3m), silver (tower); 2004 FINA MASTERS WORLD CHAMPIONSHIPS: gold (1m, 3m, tower); 2006 FINA MASTERS WORLD CHAMPIONSHIPS: gold (1m, tower), silver (3m); CURRENTLY HOLDS FINA WORLD RECORDS IN TWO AGE GROUPS- 1m, 3m, platform (35-39), 1m, platform (40-44); COMPETED IN AT LEAST ONE NATIONAL CHAMPIONSHIPS EACH YEAR SINCE 1990; WINNER OF 105 GOLD, 19 SILVER, 1 BRONZE INDIVIDUAL NATIONAL TITLES; WINNER OF 22 GOLD, 2 SILVER, 2 BRONZE IN SYNCHRONIZED NATIONAL DIVING; CURRENTLY HOLDS NATIONAL RECORD IN 1 METER DIVING (40-44), PLATFORM DIVING (40-49), GRAND MASTERS (35-49); WINNER OF SABLE/KRAHN AWARD EIGHT TIMES; SERVED AS SECRETARY OF MASTERS DIVING UNDER THREE CHAIRMAN; SERVED AS FINA OFFICIAL AND JUDGE AT WORLD CHAMPIONSHIPS; SERVED AS MASTERS CHAIRWOMAN.
She started diving on a dare and it became her life's passion. Jennifer Mangum grew up diving in her home state of Illinois and continued diving through high school and college. She began competing in Masters Diving in 1990 in the 25-29 age group and has competed every year in the U.S. Masters National Championships, winning 72 gold and 10 silver medals in the 1-meter, 3-meter and tower events. At the FINA Masters World Championships she, has amassed four- 1 meter, three- 3 meter, and two- tower gold medals.
Jennifer currently holds FINA World Records in two age groups: 35-39 (1-meter, 3-meter, tower) and 40-44 (1-meter and tower) and has won the Vi Cady Krahn Award eight times as the years top U.S. scorer.
Jennifer says it is diving that has helped her recover from serious illnesses much quicker than most people, as it motivates her to get up and get going. It is also diving that she credits for travelling to places that she may never have been able to visit.
Off the board, Jennifer has served as Secretary for U.S. Masters Diving, a FINA official and judge at the World Championships and as a Safety Instructor for USA Diving 2008-2012. She has been a Diving Coach for over 25 years and is an Advanced Placement Physics Teacher at Lee High School in Midland, Texas, where she also serves as the Head Swimming and Diving Coach for MISD.
When somebody asked her a few years ago how long she was going to keep diving, she said until she got into the Hall of Fame through the Masters Division. Well, Jennifer, now that you've made it what are you going to do next?