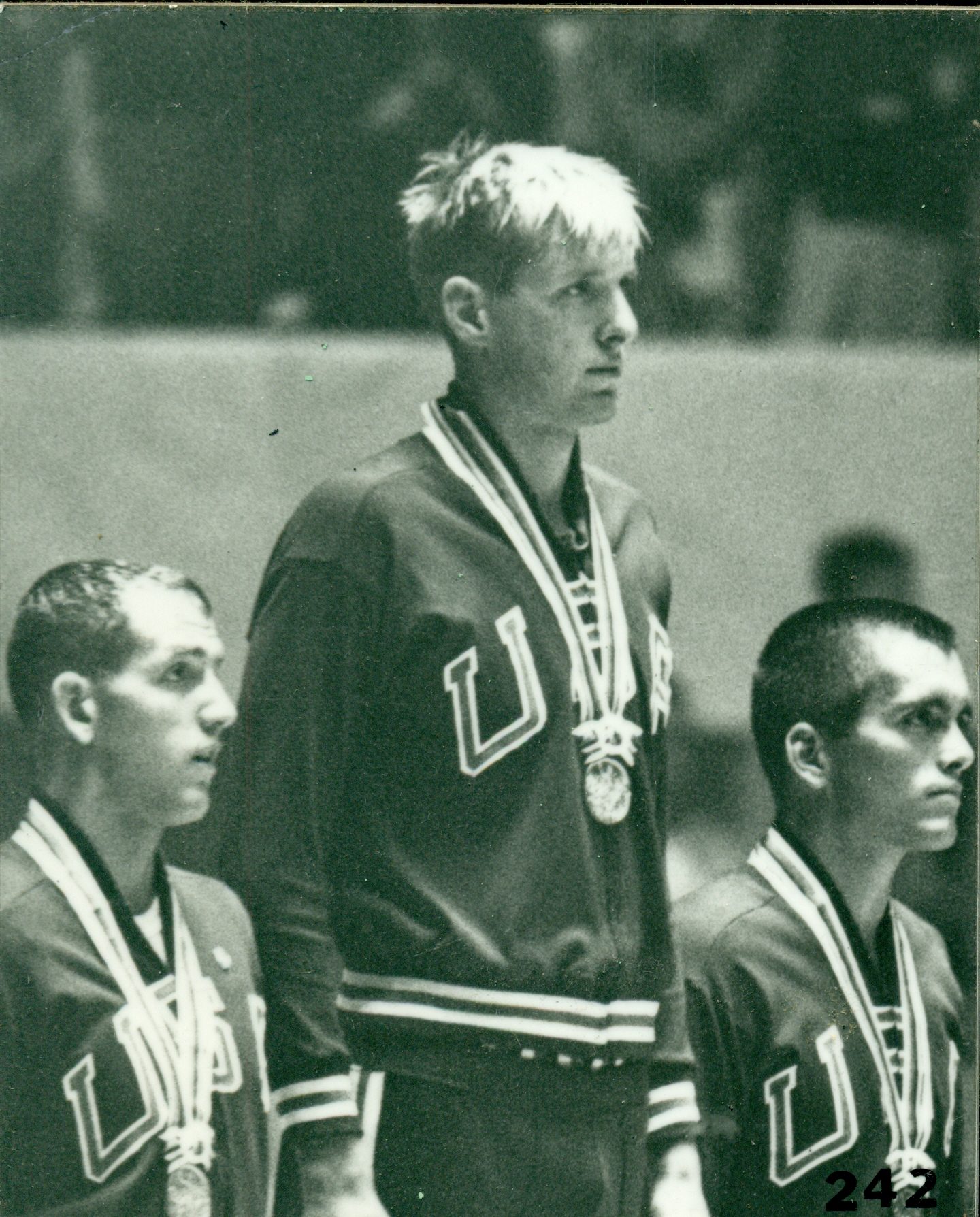 Jed Graef (USA)
Honor Swimmer (1988)
The information on this page was written the year of their induction.
FOR THE RECORD: OLYMPIC GAMES: 1964 gold (200m backstroke); WORLD RECORDS: 1 (200m backstroke); NCAA CHAMPIONSHIPS: 1 (200yd backstroke); AMERICAN RECORD: 1 (200yd backstroke).
Jed Graef–a six foot, six inch 200 pound Princeton swim captain became the best backstroker in the world on October 13, 1964. The record he set at the 200 meter backstroke Olympic Finals in Tokyo lasted for three years. Jed led an American one-two-three sweep (yes, the other two had beaten him before), set an American, world and Olympic record and took the gold medal with a time of 2:10.3.
Jed started swimming at age ten for the Montclair (N.J.) YMCA. He won state championships and set state backstroke records for Verona High School even though Verona had no swimming team. He was the classic product of Coach Bob Alexander, of the North Jersey Swimming Association, the ultimate high quality, short workout exponent who put a dozen swimmers on Olympic teams trained in his North Jersey lake.
While at Princeton, as a varsity captain, Jed won the 1964 NCAA Championships while setting a U.S. college record of 1:56.2 under Hall of Fame diver Bob Clotworthy, Jed's swimming coach at Princeton. Jed became Dr. Graef with a Ph.D. in psychology at the University of Michigan after which he taught at the University of Toronto. In 1967, Graef traveled to Egypt under State Department auspices to help coach Egyptian swimmers, but his "psychological coaching" lasted just two weeks due to the "six day" war.