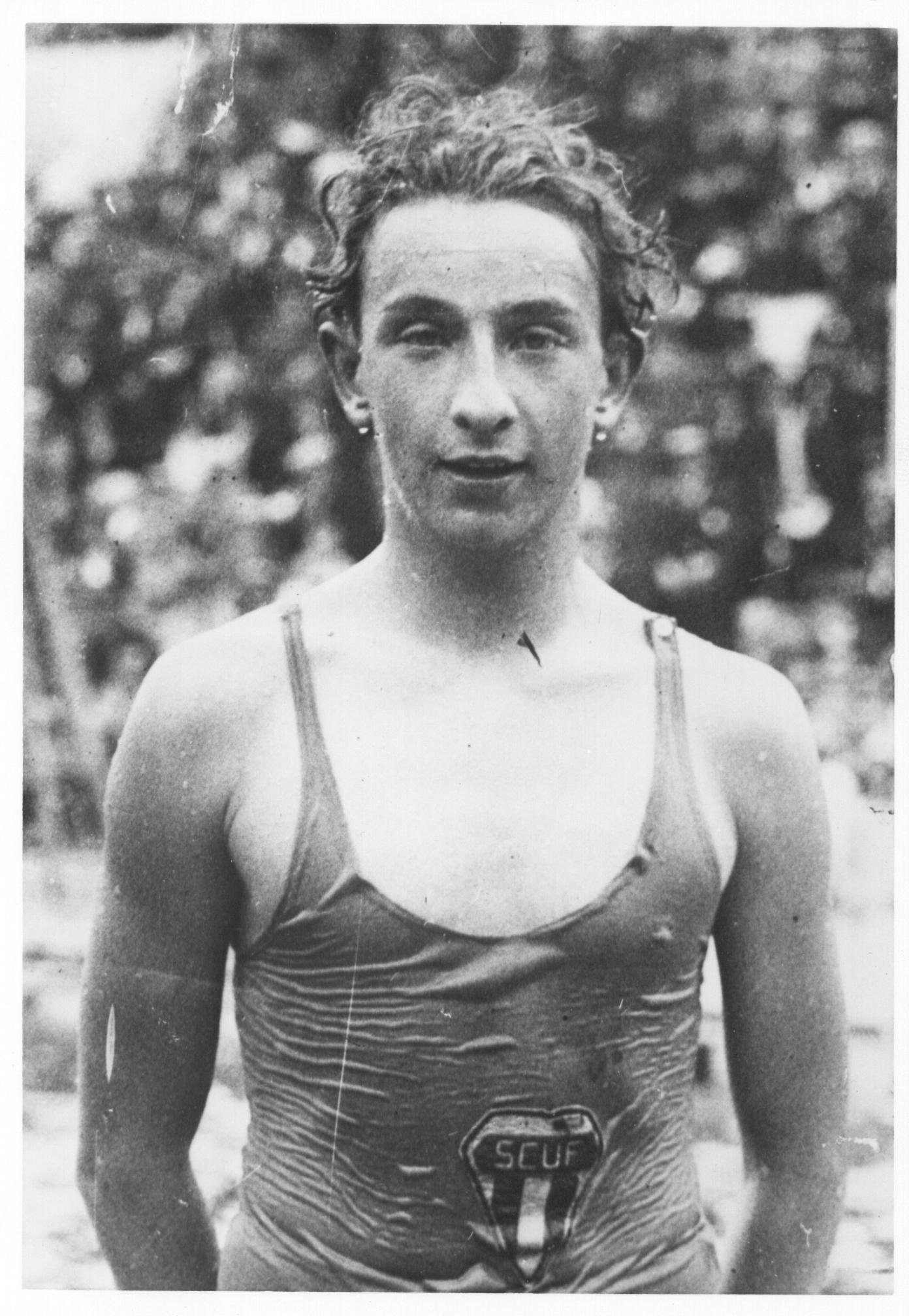 Jean Taris (FRA)
Honor Swimmer (1984)
The information on this page was written the year of their induction.
FOR THE RECORD: OLYMPIC GAMES: 1928 (participant), 1932 silver (400m freestyle), 1936 (participant); WORLD RECORDS: 7 (300m, 400m, 500m, 800m, 1000m freestyle); EUROPEAN CHAMPIONSHIPS: 1927 (participant), 1931 silver (400m freestyle), 1934 (participant); 1935 gold (400m, 1500m freestyle); ASA CHAMPIONSHIPS: 1 (880yd freestyle); FRENCH CHAMPION: 34 times (freestyle).
Jean Taris (1909-1977) is the most successful French swimmer ever with seven World Records, 49 French records and 34 National Championships, yet he is best known for two races he did not win by a total of 3/10's of a second. In the 1931 European Championships in Paris he lost by 2/10's of a second to Istvan Barany, the "Hungarian Weissmuller," and in the 1932 Los Angeles Olympics by 1/10 to Buster Crabbe who said many times afterward that "but for this tiny margin, my gold medal and, therefore, my film career as Flash Gordon and Buck Rogers might have gone to the Frenchman." Maybe Taris was Superman! He broke world records from 300 to 1000 meters establishing himself as the best freestyle swimmer in the world (1930-1932). During this same two years, he set nine European records between 200 and 800 meters and was four-time champion of the Seine River 8000 meter marathon. His number of French records (49) and French Championships (34) has never been approached by another swimmer. He overcame any stigma in losing the 1932 Olympics race when he won the 400m freestyle by 12 seconds and the 1500m by 59 seconds at Magdeburg in the 1934 European Championships.