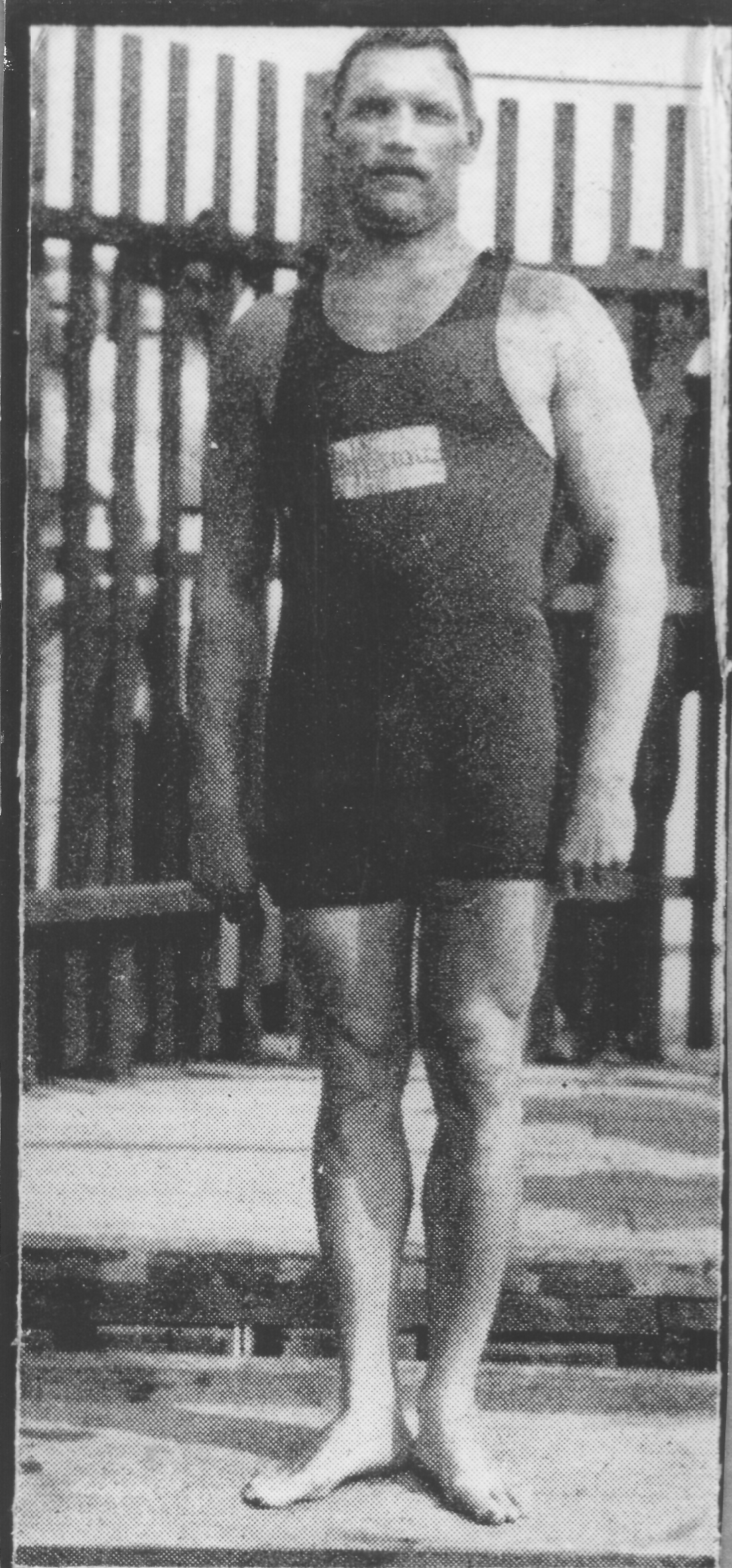 Hjalmar Johansson (SWE)
Honor Diver (1982)
The information on this page was written the year of their induction.
FOR THE RECORD: OLYMPIC GAMES: 1908 gold (high plain diving); 1912 silver (high plain diving), 4th place (high fancy diving); 1906 was 6th in high diving Interim Games in Athens; ASA CHAMPIONSHIPS: 5 (plain diving).
If Hjalmar Johansson didn't qualify for the Hall of Fame as an Olympic springboard diving champion (1908), he might make it as an Outstanding Contributor, having been in on the founding of FINA in London (1908) where he was instrumental in drawing up the Olympic code for conduct of diving competitions, the prototype for modern international diving regulations. This remarkable pioneer was an innovator of new diving styles and inventor of the "Swedish Swallow". He was the oldest Olympic diving champion at 34, and in 1912 at age 38, came back to pick up a silver from his King at his native Stockholm in Olympic plain high diving. He won the Swedish National Diving Championships every year from 1897 to 1912 except for two years when he wasn't in Sweden. He also managed a 6th in fancy platform diving in 1906 and improved it to 4th in 1912. He won five British Championships from 1907 to 1913 which explains the two years he was absent from Sweden while studying in London. According to the late R. Max Ritter, a FINA Founding Father, Johansson was unquestionably the leading pioneer in early diving.