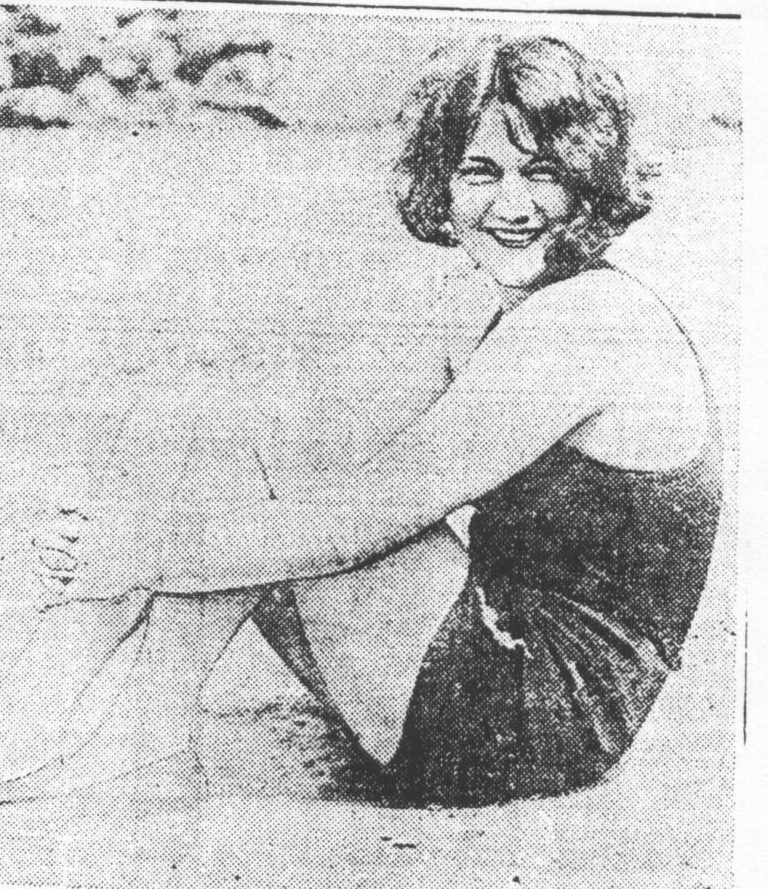 Helen Wainwright (USA)
Honor Swimmer (1972)
The information on this page was written the year of their induction.
FOR THE RECORD: OLYMPIC GAMES: 1920 silver (3m springboard); 1924 silver (400m freestyle); U.S. NATIONAL CHAMPIONSHIPS: 19 (2 diving; 17 swimming).
No swimmer other than Helen Wainwright has won an Olympic silver medal in diving as well as an Olympic silver medal in swimming.
This Miss Wainwright accomplished in Antwerp at the 1920 Olympics with a silver medal in the three meter springboard, and in Paris at the 1924 Olympics with a silver in the 400 meter freestyle. Before, during, and after these two occasions, she won 19 gold medals as a U.S. National champion — twice in diving and 17 times in swimming. L. de B. Handley called her the world's fastest swimmer. Helen won the Pentathlon designating her the top all-round U.S. woman swimmer. Her Olympic (relay) and national gold medals were turned in to the government while her husband was overseas in World War II, but Helen Wainwright's silver and bronze Olympic and National medals are on display at the Hall of Fame. Her golf and bowling talents were almost the equal of the swimming and diving talents of the All-American Girl.
In the words of her friend and Women's Swimming Association teammate Aileen Riggin, "We were the kids on the 1920 Olympic team, both barely 14. Helen won the Olympic diving tryouts in New York where I was second, and I won in Amsterdam where she was second."
Helen Wainwright concentrated more on swimming later in her career, and she was the original selection to try the English Channel. She pulled a muscle and her teammate Gertrude Ederle was chosen to go in Helen Wainwright's place.
Prior to Gertrude Ederle's immortal channel swim, all three of the 1924 Olympians, Wainwright, Riggin and Ederle played the famed Hippodrome and then after the Channel, toured the USA playing the biggest theaters with a portable tank.