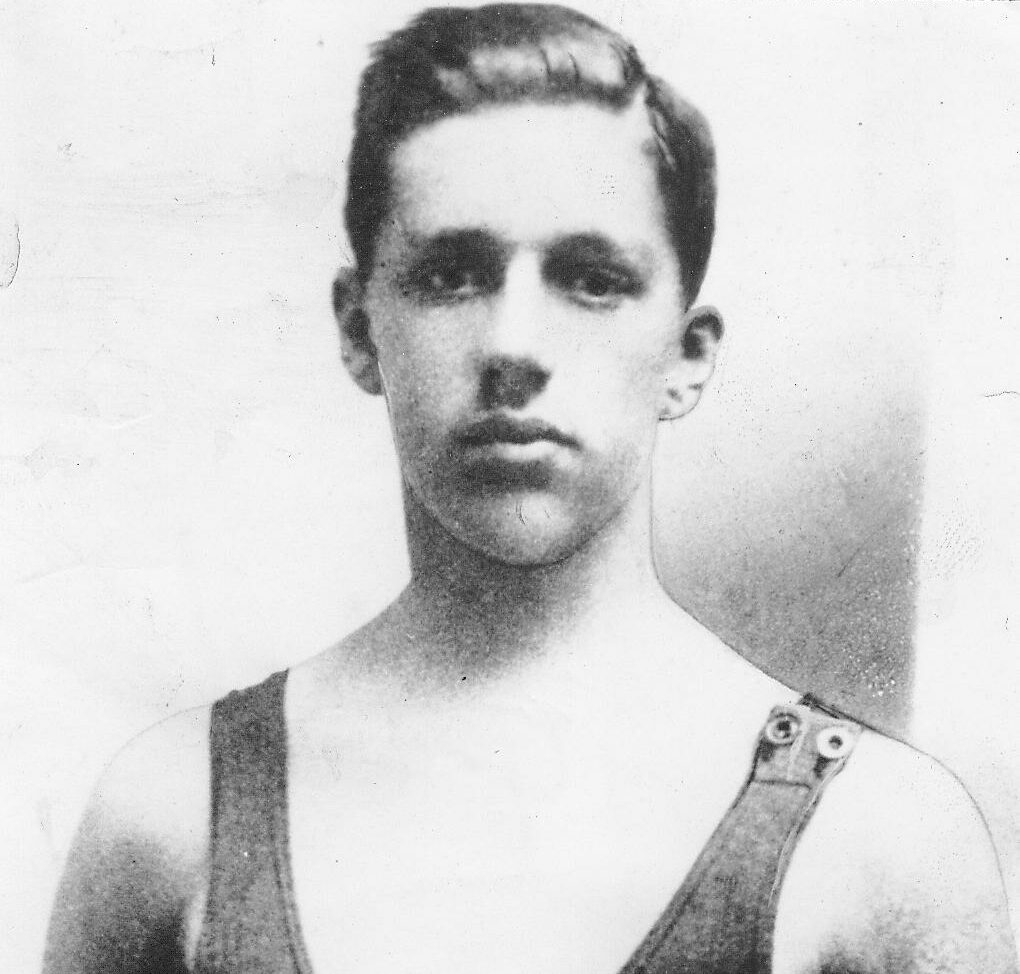 George Hodgson (CAN)
Honor Swimmer (1968)
The information on this page was written the year of their induction.
FOR THE RECORD: OLYMPIC GAMES: OLYMPIC GAMES: 1912 gold (400m freestyle, 1500m freestyle); BRITISH EMPIRE GAMES: 1911 gold (1 mile); Undefeated in 1910, 1911, 1912 in U.S. and Canadian competition.
George Hodgson, Canada's only Olympic gold medal winner in swimming, didn't stay in competition very long, but during the 3 years he swam, he never lost a race, including the two gold medals he won at the 1912 Stockholm Olympics. He was 18 at the time and retired immediately after one of the great races of all time. It was for the 1500 meter Olympic championship and Hodgson broke world and Olympic records for 1000 yards and meters, and 1 mile in addition to the prescribed 1500 meter race distance. His Olympic record at 400 meters stood until 1924 when Johnny Weissmuller broke it at Amsterdam. He was Canada's lone swimmer in 1912.
Hodgson, who was undefeated in U.S. and Canadian competition, went to England in 1911 for the British Empire Games. Norton Crowe, Canadian team manager, asked him his best time for the mile. "I don't know," said Hodgson, "I never swam one." He won but, as he says, "things have changed. I never had a coach or a lesson. We never trained in the sense of today's training methods. We were just expected to keep in good physical shape."
Hodgson, who learned to swim in the Laurentian Mountain Lakes, recalls his Empire mile win at London's Crystal Palace: "There were no lanes and no lines on the pool bottom to guide the swimmers. They placed a log boom across one end and you turned on that."
There is no way to compare the 75-year-old Hodgson's swimming with Mike Burton, winner at Mexico City. Suffice to say no one beat him when he took on all comers, vintage 1912.